036 The Problem with Kitsch Jesus
Picture credits below
You'll find him in Christian bookstores, on 'Christian art' sites, and all over Facebook. He may well hang on your friend's lounge room wall, or even on your own. He is kitsch Jesus. But while he may remind us of how sweet, gentle and in control of the world he is, unfortunately kitsch Jesus has a problem.
Click To Listen
Podcast: Subscribe in iTunes | Right-click to download | Listen to Other Episodes
I Believe in [Kitsch] Jesus
In that ancient statement of faith called The Apostle's Creed we read this: 'I believe in… Jesus Christ, [God's] only begotten Son, our lord.' Do a Google image search on this Jesus and you'll wonder why on earth more people don't believe in him.
Because he's good with animals…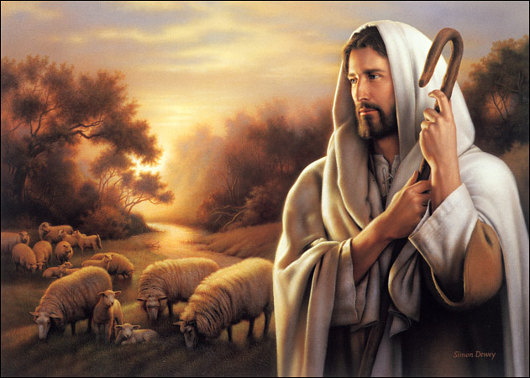 He's good with children…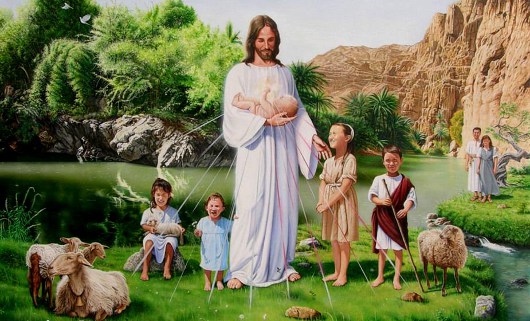 And he plays a decent game of gridiron…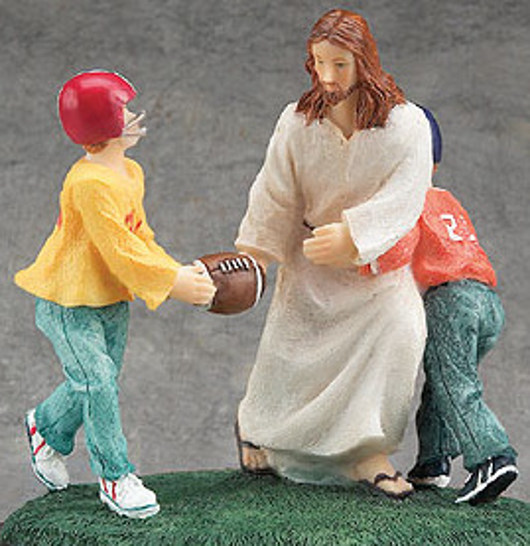 He loves his Dad…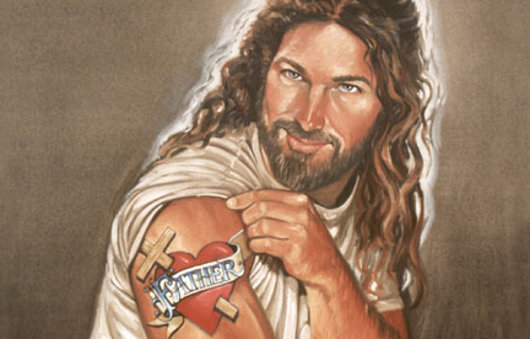 He looks good in soft focus…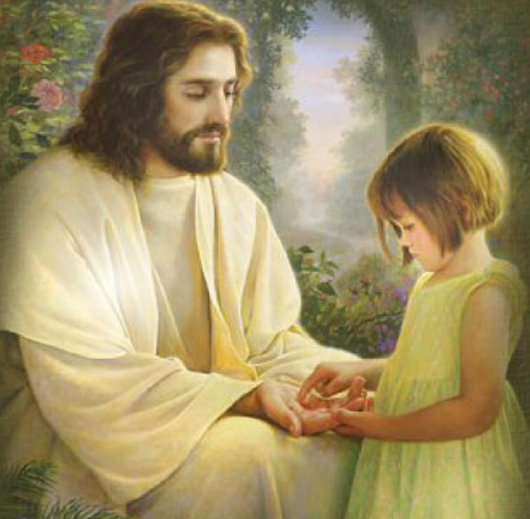 And just a moment spent with him turns anyone into a supermodel…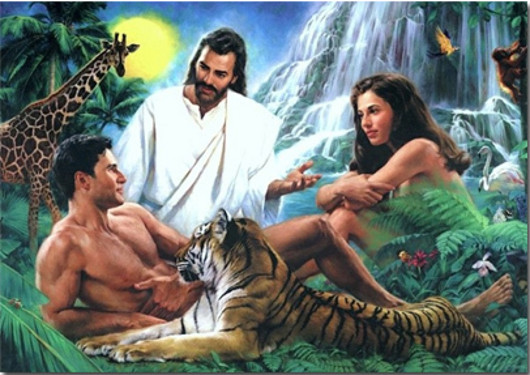 He laughs at the devil…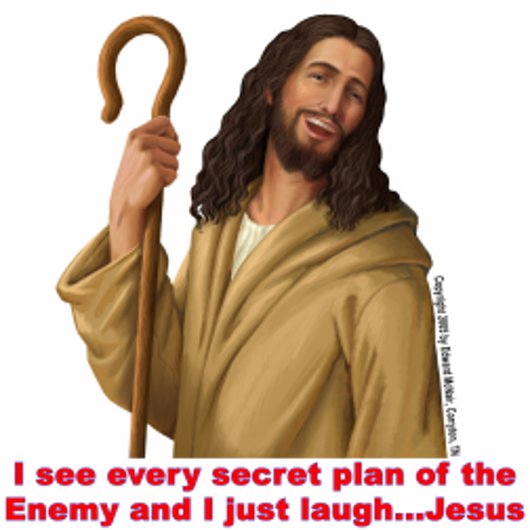 He drops in on special occasions…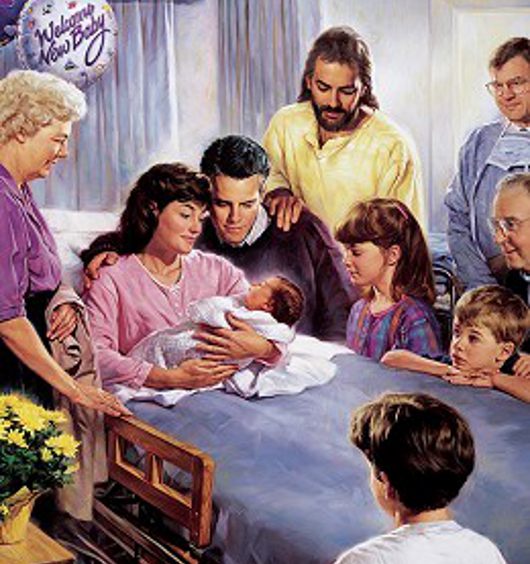 And meets 21st-century prodigal sons dressed in his finest 1st-century clothes…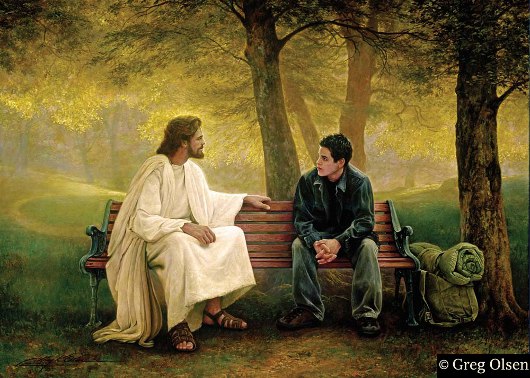 Did I mention he likes animals?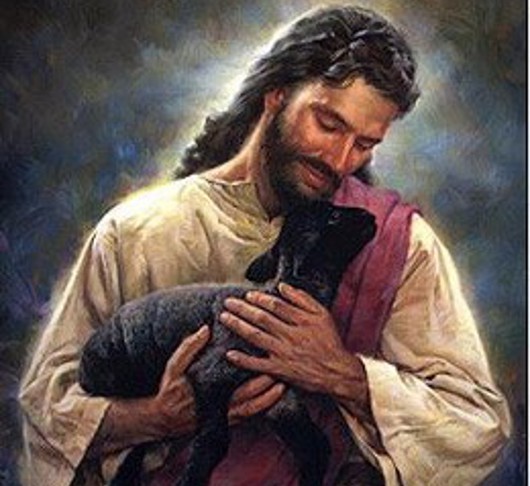 Especially lambs…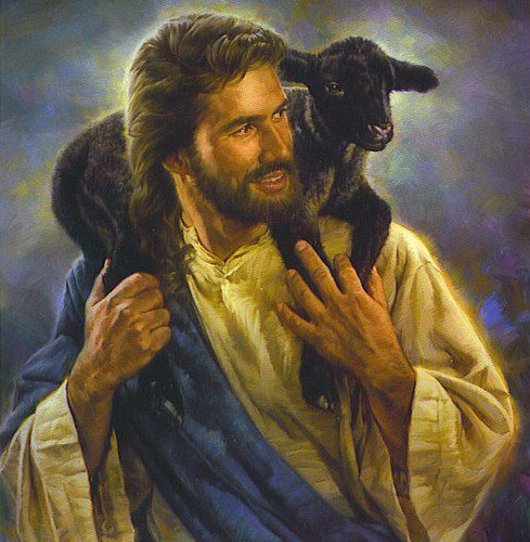 He loves lambs…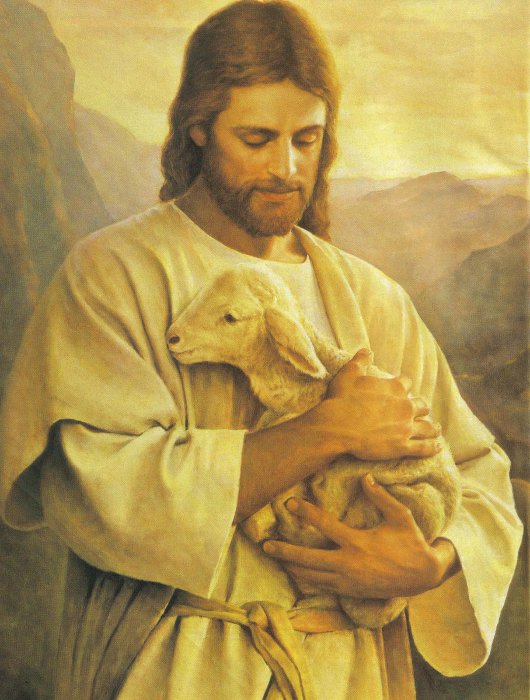 Lots of lambs…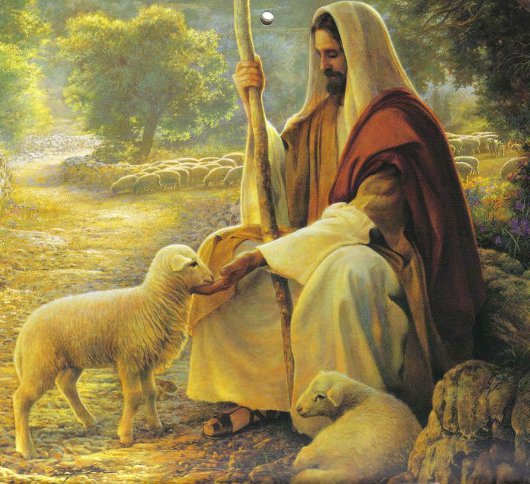 Wherever he goes love hearts appear in the sky…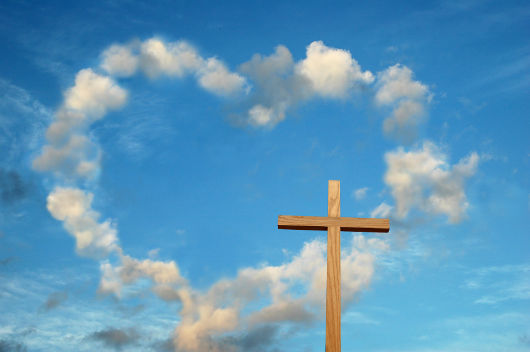 And he gives his own heart to you too…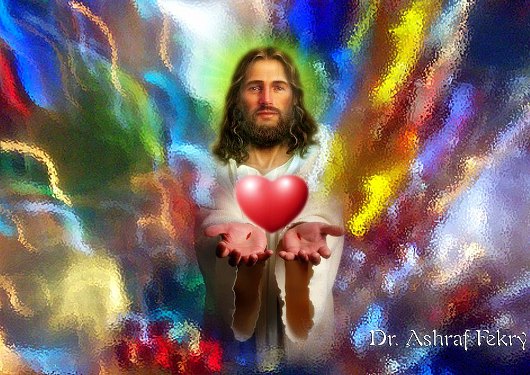 Yes, I believe in Jesus Christ, God's Son…
Who gave up a pro boxing career to become our saviour…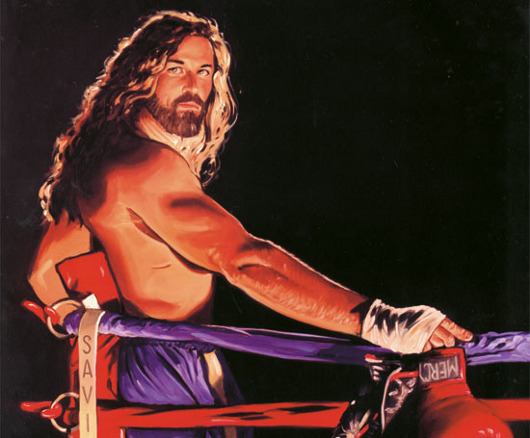 The Problem With Kitsch Jesus
The internet is littered with such images—images of kitsch Jesus. Kitsch Jesus is a Jesus with straight teeth, perfect skin, who laughs at the devil while flashing his bright blue eyes and flicking his long flowing locks to one side. Kitsch Jesus is a lavender-scented Hallmark-card Jesus, who is all pixies and daisies and skipping through the fields; who cuddles his lambs while blowing kisses to sinners.
Kitsch Jesus isn't all bad. Not by any means. He reminds us that the real Jesus is present and that he cares. But kitsch Jesus has a problem.
Because kitsch Jesus is all this…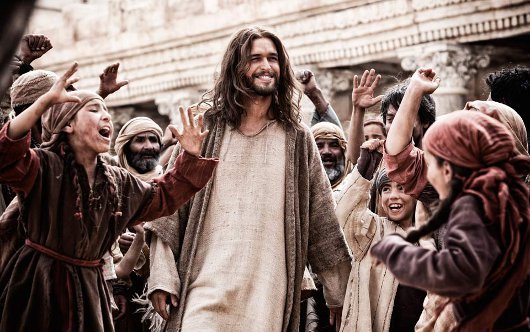 With none of this…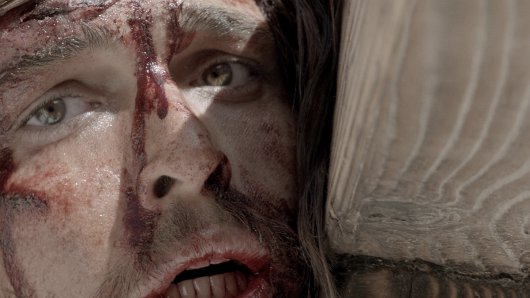 Kitsch Jesus is a Jesus without scars.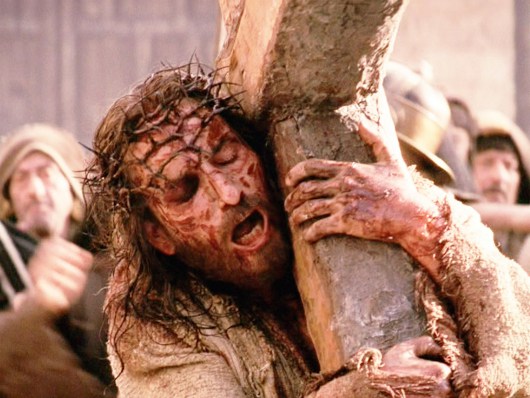 Yes, Christians believe in a victorious Christ who was resurrected from the dead—who brings wholeness, power and joy into our lives. But there is no resurrection without crucifixion, no victory without pain. While kitsch Jesus wanders the web without care or fear, the real Jesus sweats drops of blood. While kitsch Jesus holds out his soft clean hands, the real Jesus retains the scars from his ordeal even after his resurrection.
Kitsch Jesus sidesteps the crucifixion part of Jesus' life, proclaiming a pain-free faith in a Jesus without scars. When we believe in kitsch Jesus, however, three problems follow:
1. We rob Jesus of his uniqueness. When Christians talk about Jesus being unique we normally mean that he's the only way to God. But an equally astonishing claim is that in Jesus we see a God who suffers. No other religion makes such a claim about its deity. All other Gods remain distant from a sinful, broken world. This One doesn't.
2. We rob Christianity of credibility. The world doesn't need kitsch Jesus. He's too sentimental to be of much use, let alone worthy of worship. But the real Jesus has sweat and scars and dirt beneath his nails. And it seems to me the world has a little more time to listen to those who have followed this Jesus through their own crucifixions, yet still believe.
3. We become kitsch ourselves. Here's a simple spiritual law: we become what we worship. And when you worship a happy, successful Jesus without scars you'll soon expect to be smiley and pain-free yourself. Church will become a place to cheer and clap, not to weep or ask doubt-filled questions. The only testimony worth sharing will be the glowing miracle story, not the mysterious way God transforms us through difficulty.
I recently heard from a woman whose husband could no longer be a leader in their church because he was suffering from depression and so couldn't be an example of 'victorious faith'.
I heard about a guy who shared with his church how he and his wife were learning something about God through their journey of infertility. He was later castigated by a church member for sharing a 'broken testimony'.
That's kitsch Jesus at work.
I mean no offence to the artists responsible for the pictures I've shared. Many are clearly talented and have a deep love for God. But we all need our ideas about God re-calibrated. Kitsch Jesus reminds us that God loves us and cares. The real Jesus strips those words of sentimentality, revealing a love made of nails and a care measured in tears.
***
Your Response
Why is kitsch Jesus so popular? Have I been too harsh about him? Tell me now. Call me using the 'Send Voicemail' button, or leave a comment. Please also rate and share this podcast on iTunes to help others discover it.
Announcements
I'm excited to add Celebration Church in North Carolina and Houghton College in New York to my speaking tour of the US in October-November. If you're interested in having me speak please get in touch soon
Next events on my UK schedule include speaking at Lochs Heath Free Church, Oxford Community Church and St Aldates. Drop by if you're in the area
I'll be speaking at the Christian Retailers Retreat June 2-6. Bookings can be made here
Subscription Links
Subscribe to More Than This and never miss an episode.

 Subscribe in iTunes

 Subscribe via RSS

 Subscribe on your iPad or smartphone
Picture credits: Main image, good with animals, good with kids, Gird iron Jesus, loves his Dad, looks good, supermodels, laughs at the devil, drops in, meets prodigal sons, likes animals, especially lambs, loves lambs, lots of lambs, hearts in the sky, gives you his heart, boxer Jesus, all this, none of this, without scars