A Lesson on Courage
With Alex 'the dark lord' Lester in BBC Radio 2's London studios
Each week around 16 million people listen to BBC Radio 2. Now, not all of them were listening when I joined early morning host Alex Lester on Easter Monday to present the Pause for Thought segment, but a few were! I got up at 3am to be in the London studios by 5 and on air by 5.45 with a brief to talk about 'courage'. Here's what I came up with. Special thanks to Alex, his producer James, and the TBI Media team for making me feel so welcome.
Click To Listen
Podcast: Subscribe in iTunes | Right-click to download | Listen to Other Episodes
Easter Monday: Courage
Three years ago my wife Merryn uttered some words that altered the course of our lives.
She said: 'I need something else. I want to move overseas.'
The words came one afternoon as we sat by Sydney Harbour. We'd spent a decade trying to start a family—through special diets, IVF treatment, a long wait on the Australian adoption list, all without success—and we'd just decided our dream of having a baby was over. Merryn was heartbroken. She needed a new dream. Apart from becoming a mum, her only other dream had been to live in another country.
Merryn's words filled me with dread. After years of cultivation, my career as an author and broadcaster was finally flourishing in Australia, and there was no guarantee it would flourish elsewhere. Everything in me wanted Merryn to have her new life, but I feared for my future.
Our theme this week on Pause for Thought is courage, as we look ahead to St George's Day. It's a theme I feel unqualified to address. Ask me about fear or worry instead—I'm an expert in those things.
But the Easter story helps me here. All those years ago, Christ pleaded for his life with so much fear drops of blood formed on his face. In spite of that fear he walked forward anyway, taking those splinters and nails. And when he appeared to his friends after his resurrection, the first thing he told them to do was stop being afraid. If both Jesus and the early Christians knew fear, then I'm in good company.
It was fear I felt as Merryn and I left our jobs, booked our plane tickets, and took off for a far away land—England! But once here Merryn got a job at Oxford University. And I got an offer to write a book about our story. We look back on our first year here as our 'resurrection year'—our year of new life. I needn't have worried.
But, no doubt, I'll worry again when the next big decision comes round to be made.
And perhaps that's nothing to fear in itself.
In the end, courage isn't the absence of fear, but a step forward in spite of it.
***
Subscription Links
Subscribe to More Than This and never miss an episode.

Subscribe in iTunes

Subscribe via RSS

Subscribe on your iPad or smartphone
Your Feedback
Want to respond to this podcast? Call me using the 'Send Voicemail' button, or leave a comment now. Please also rate and share this podcast on iTunes to help others discover it. Thanks!
***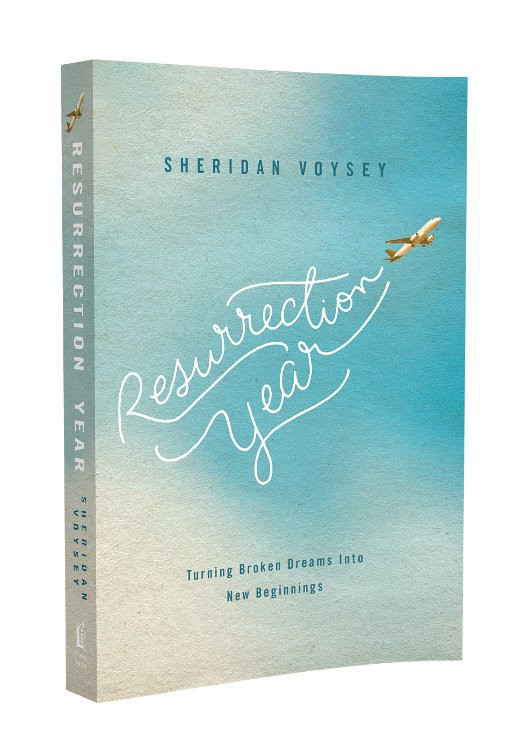 Buy Resurrection Year