My newsletter subscribers get everything first: every new article, podcast and video. Every new ebook, discount, course opening and more. I would love you to join us. I post once a week at most, keep it short, and make sure every email is full of value for you. Just enter your email address below. You can unsubscribe at any time.
Today's Gift: The Creed Printable
One autumn morning not long ago, I walked to an Oxford cafe, took a window table on the third floor, and pulled out my journal. I wanted to craft a statement – a creed of sorts – that would pull together what I'd learned while writing my book The Making of Us. Something that captured what matters most in life. I arrived at the The Creed.
You'll find the full text in the closing chapter of The Making of Us but here is an abridged version, crafted into a downloadable print for your wall or smartphone. It isn't available anywhere else and is yours as a gift when you subscribe to my newsletter.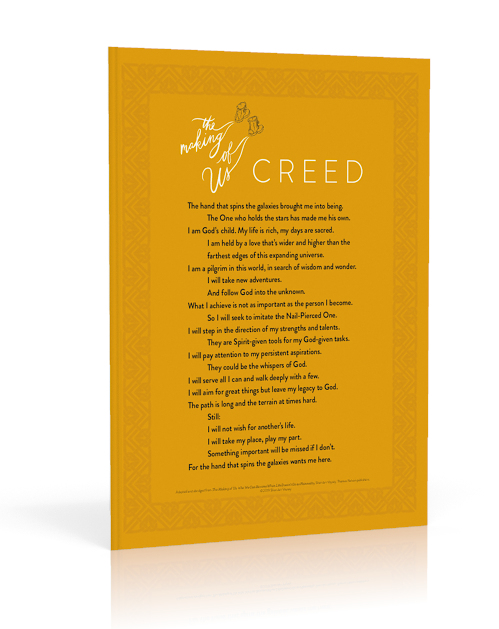 By subscribing you consent for your email to be used to send you blog posts and other information from me. Your email will never by handed to another party for marketing purposes, and if you change your mind you can unsubscribe at any time. More on privacy here.
---
If you don't receive an email with a download link soon please check your spam folder. Adding email[@]sheridanvoysey.com to your contacts will help ensure you receive all future emails too.
Welcome!
Sheridan