Those Who Survived Auschwitz Barely Speak of it. How Then Can We, So Glibly?
I was in Poland recently for a conference, and afterwards, went on a day trip with some friends. Things didn't start well for me. Not only did my friends get a 4-star hotel for the price of my shabby 70's-era hostel, but instead of being picked up in a plush minibus like them, I was waved into a black van by two strange men, who couldn't tell me where we were heading or who was the tour guide. I texted my friends to tell my wife I loved her!
Thankfully I arrived at the right place, where laughter at my predicament soon gave way to a reverent hush . . . For we had arrived at Auschwitz.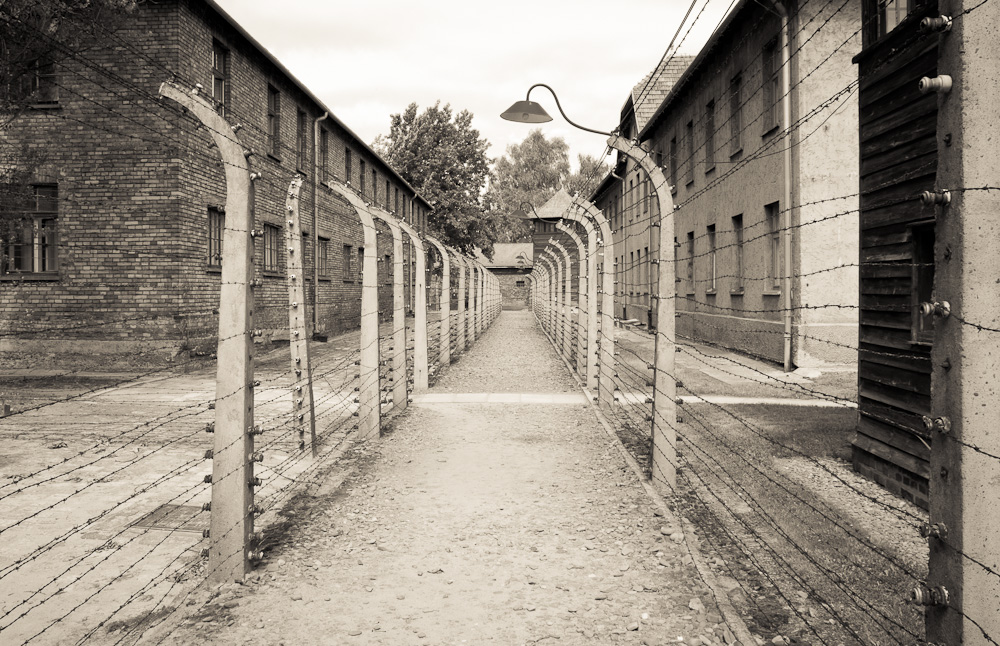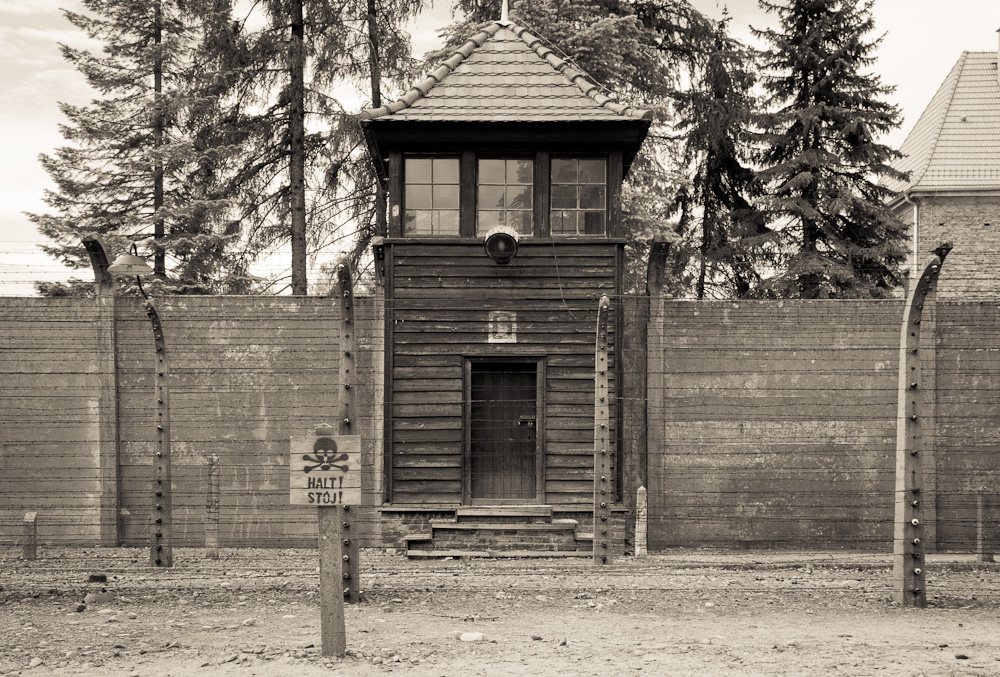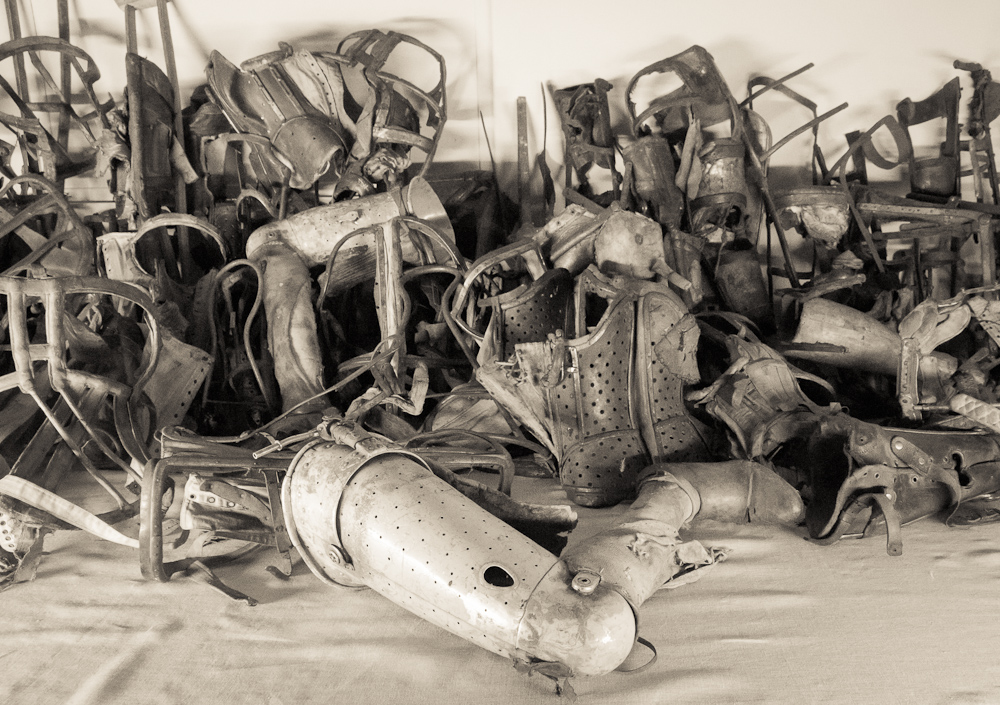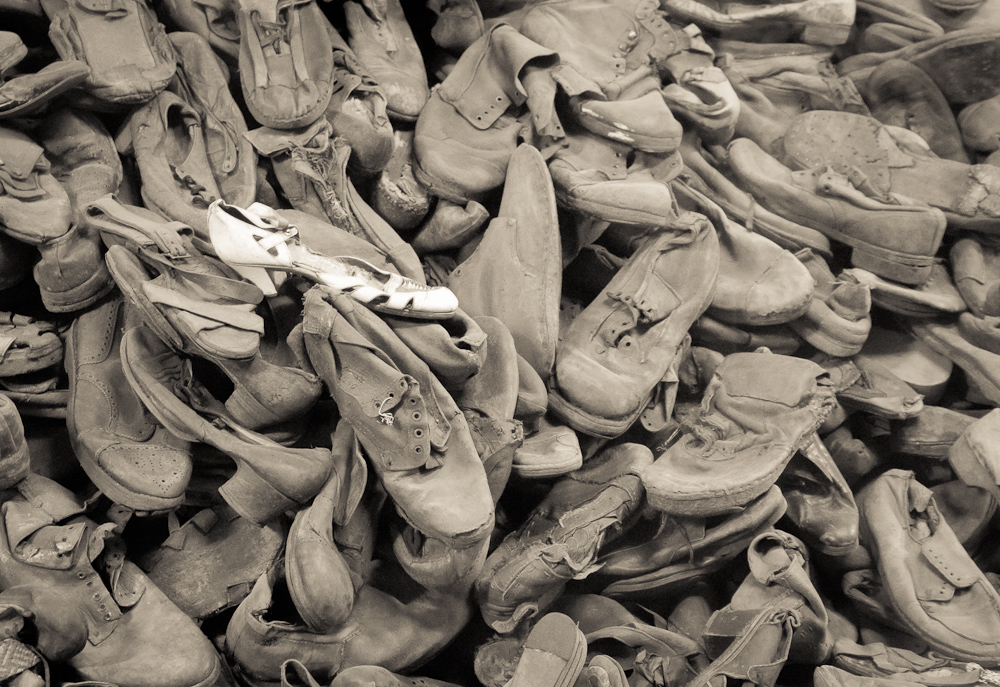 Reverent Hush
Walking along the railway tracks where carriages creaked with human cargo, standing in the spot where an SS guard's thumb determined a million Jewish fates, filing past piles of prosthetic limbs and children's shoes discarded moments before their owners stepped into gas chambers, and through barracks full of ghostly, ghastly stories, reverent hush was the only thing appropriate.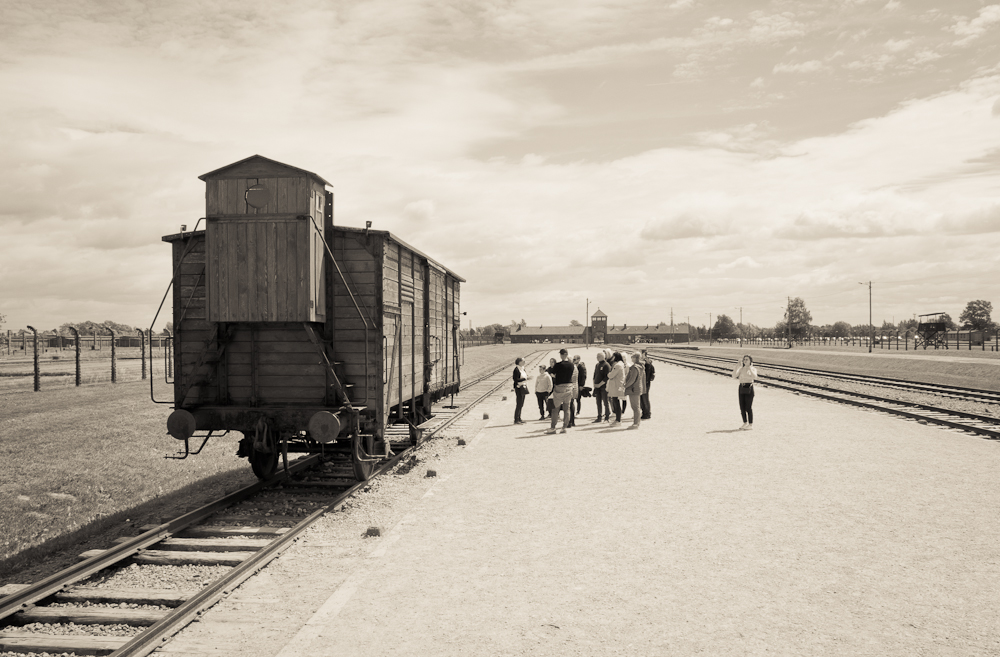 A Place to Silence Arguments
Auschwitz is often used as a knock-down argument in religious and moral conversations. Christians like me sometimes use it to say, Look what happens when a nation forgets God and nationalism takes His place, while others use it to argue the exact opposite, saying How could a good and all-powerful God exist and allow such evil? I wonder now if any of us should use Auschwitz in such a way. When Elie Wiesel tried to write his Auschwitz experience in his memoir Night, he found words fail him. "Only those who experienced Auschwitz know what it was," he says. "Others will never know." Since those who were there can barely speak of it, how can we turn it into some glib argument?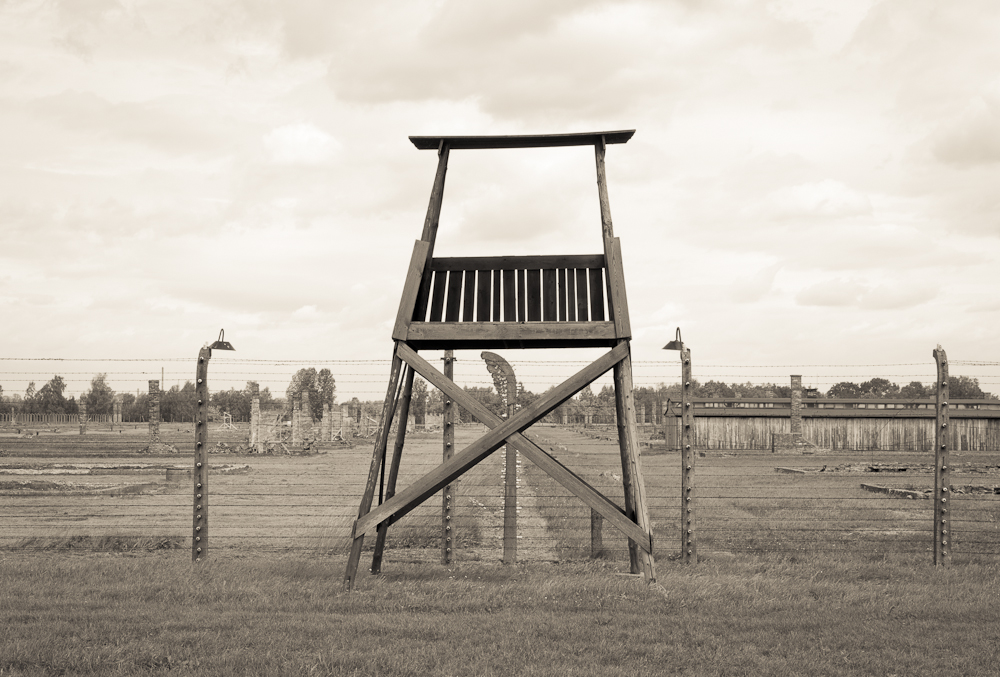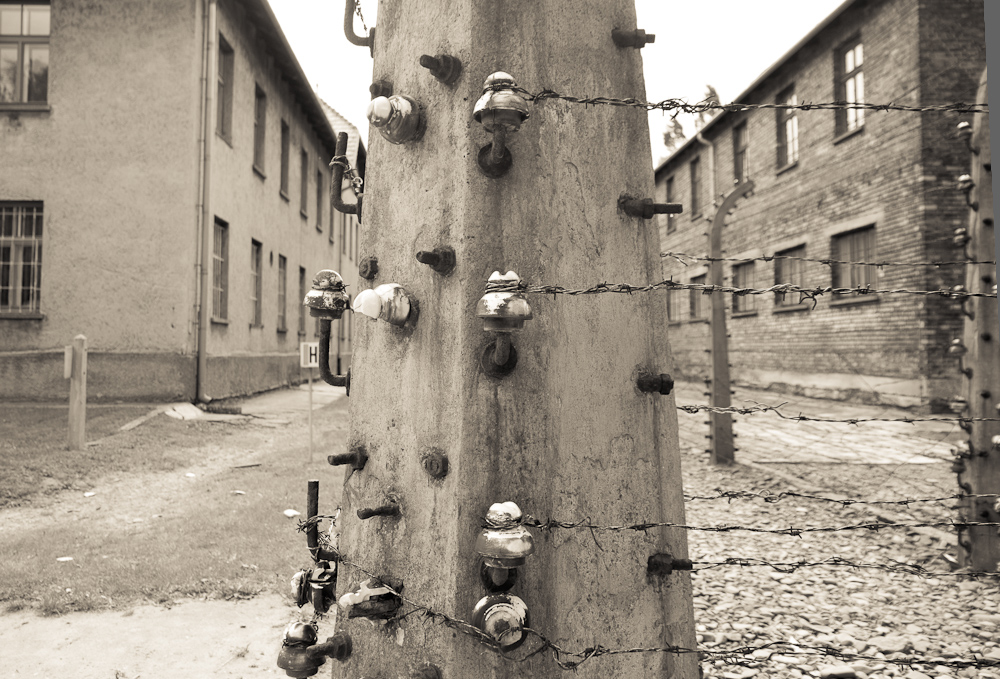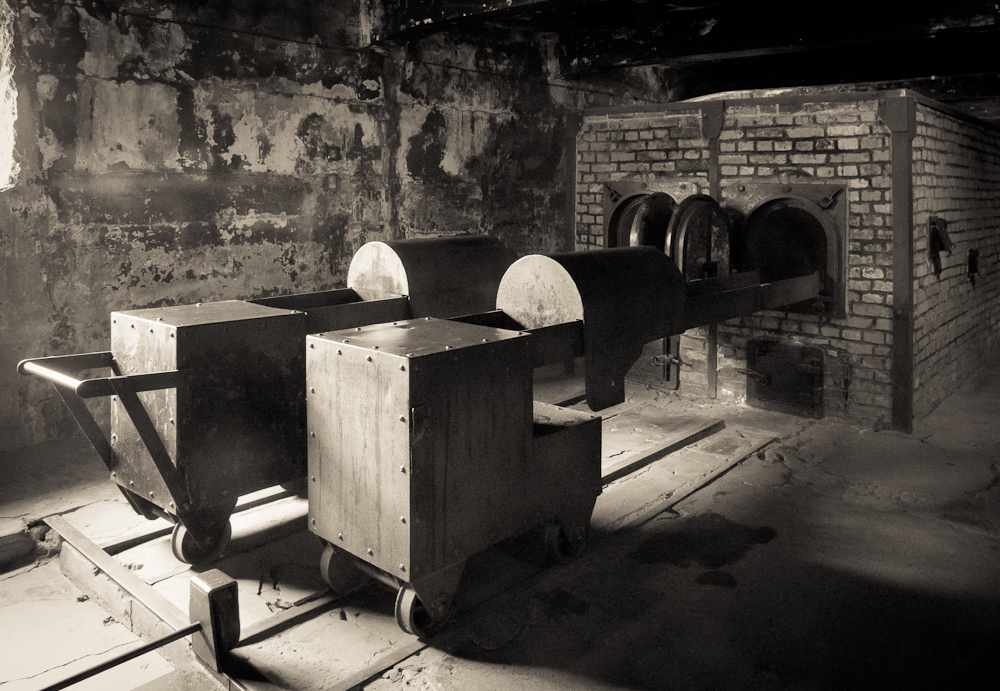 The Witness of Elie Wiesel
On my return home from Poland I re-read Elie Wiesel's story. It's fascinating. After all he endured in Auschwitz as a teenager—listening on helplessly as his father was beaten by his side, watching as his family, including his young sister, were burnt in the Nazi's industrial-scale extermination machine—he somehow turned his suffering into empathy, winning a Nobel prize for his peace-making efforts in places like Israel and South Africa.
But the cost was high not only relationally and emotionally, but spiritually. As he says in Night:
"Never shall I forget that night, the first night in camp, which has turned my life into one long night, seven times cursed and seven times sealed. Never shall I forget that smoke. Never shall I forget the little faces of the children, whose bodies I saw turned into wreaths of smoke beneath a silent blue sky. Never shall I forget those flames which consumed my faith forever."

Elie Wiesel, Night
"Where were you, God of kindness," he writes elsewhere. "What was going on in heaven, at the celestial tribunal, while your children were marked for humiliation, isolation and death only because they were Jewish? . . . In my childhood I did not expect much from human beings. But I expected everything from you."
And yet, having lost his faith, perplexed at God's seeming absence in Auschwitz, he somehow regained it. "I have said these terrible words," he later told Krista Tippett, "and I stand by every word I said. But afterwards, I went on praying . . . It's because I believed in God that I was angry with him, and still am." Venting his anger and disappointment in God somehow proved his faith was still there. You don't get angry at someone you don't believe exists.
In 1997 Wiesel wrote a column for the New York Times, asking God if they can reconcile despite his many unanswered questions. "Let us make up," he prays, "it is unbearable to be divorced from you so long."
In the Face of Perplexity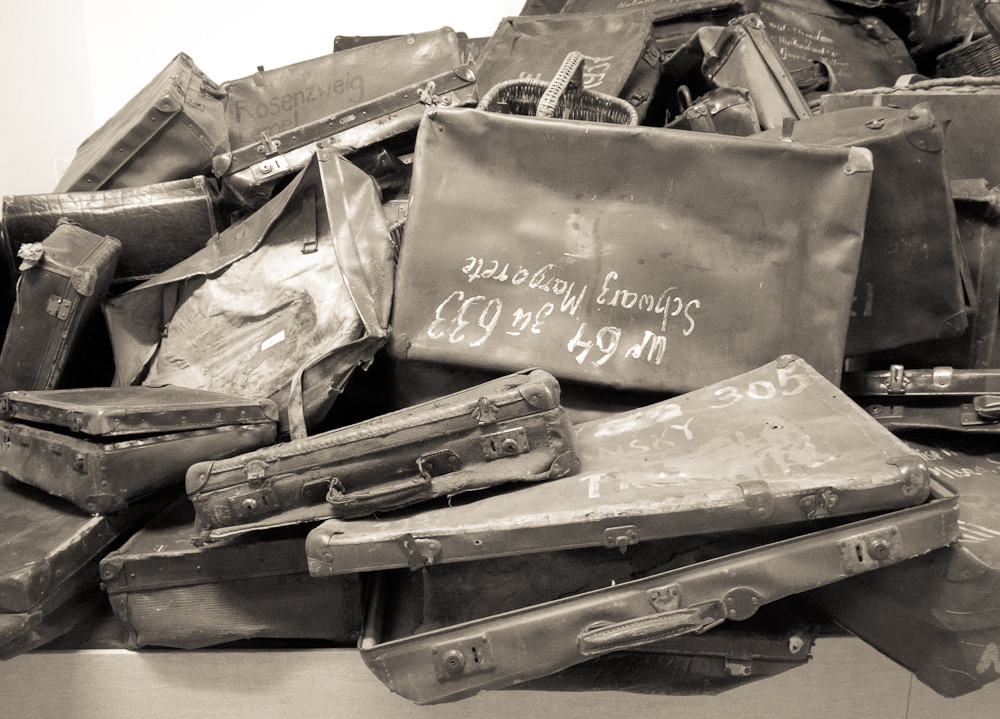 I'll take many things away from that day in Auschwitz and the stories of those who endured it: To not speak glibly of things I can never fully know. To turn suffering into empathy, and bend evil towards peace-making. I'll take away the idea that anger at God can be prayer in disguise, and that some stories are so perplexing they should be met only with a reverent hush.
---
Listen
Listen to Sheridan share an edited version of this article on BBC Radio 2's Zoe Ball Breakfast Show
Please Share