Dealing with Broken Dreams: Live at Riverview Church

(Email and RSS subscribers please click the headline to watch the video above)
If you think about it, most of us have been shaped by the Disney Dream: we believe that sooner or later our prince will come, the damsel will be rescued, and the fairy tale of our lives will come true. By the time we reach our 30s and 40s, however, most of us realise the Disney Dream doesn't always eventuate. But what do we do then? What do we when the dream lover hasn't come, our career dreams lie in tatters, or when the fairy tale doesn't come true?
In the video above, recorded at the 4300-member Riverview Church in Perth, Western Australia, I share a little of Merryn's and my Resurrection Year story in conversation with Riverview's senior pastor Haydn Nelson. Through it we discuss:
How our decade-long dream of having a family came to an end

The costs involved in Merryn and me starting again

A third option – beyond despair or denial – of dealing with broken dreams
A Memorable Tour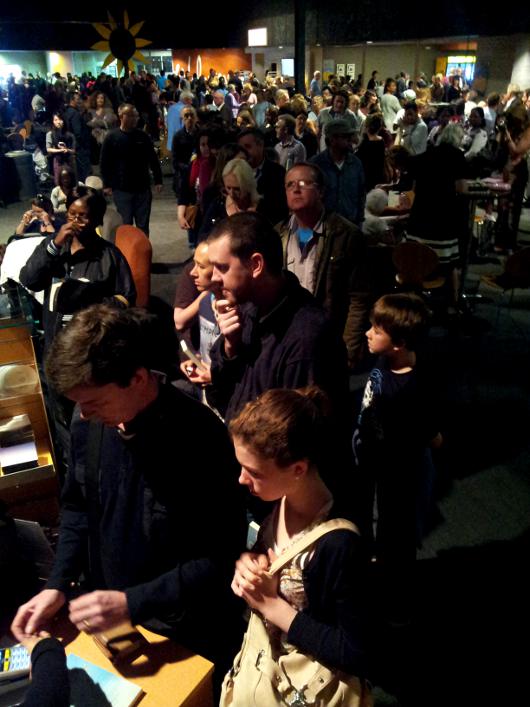 This conversation was recorded during my Australian speaking tour for Resurrection Year. The trip was intense – 18+ events squeezed into three weeks – but the result was overwhelming. There were many tears, many people seeking prayer, and many saying they felt liberated to 'start again' after their own broken dream. With line ups like the one above, we also ran out of books! Demand exceeded all expectations.
On some occasions Q&A was taken after I spoke, with audience members asking questions like:
How do you know it's time to let a dream go?

How did you and Merryn plan your resurrection year?
How did infertility affect your sense of masculinity?
How did you keep your relationships with God intact?
Many of these answers are found in the book itself, but look out for a few blog posts on these topics in the future.
One of Many God Moments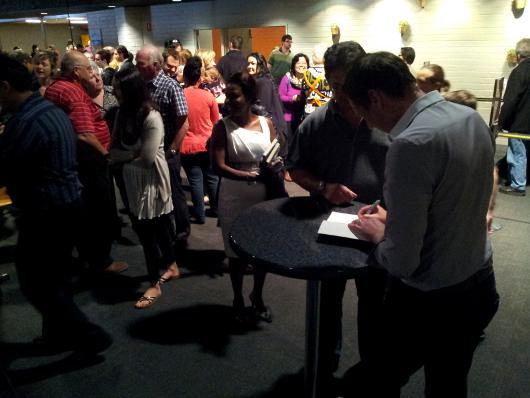 I had so many amazing experiences on this speaking trip, but one really needs to be shared with you. After the Sunday evening service at Riverview Church a guy came up to talk.
'I haven't been to church in 26 years,' he said. 'I've just been through a divorce and a business failure – I have lots of broken dreams. Just this week I said to a friend "If there is a God, why doesn't He step in to help?" Then all week I had this feeling I should get to a church service. What you said tonight has really rocked me. It's like I was meant to be here…'
A few minutes later a couple walked up.
'I haven't been to church in years,' the guy said.
'And I've never been to church,' said the girl.
'But all this week,' the guy added, 'I had this strange feeling that I should get to a church service. This was the first church that came up in a Google search, and what you shared tonight was exactly what we needed to hear. It's like we were meant to be here…'
I think God has some plans for these folks, don't you?
Revising Plans for 2014
As a result of these and other experiences, I'm now revising my plans for 2014. I had thought it was the year to write my next book. Now I think I'm supposed to make more time available to sharing the Resurrection Year message, particularly in the US and UK.
If you'd like me to address your conference or major church service or event, do let me know. I'm already looking forward to speaking in these locations.
***
Question: Have you ever had to deal with a broken dream? What did you learn through it? Tell me now.