How a Book Idea Became a Non-Profit. The Friendship Lab Story So Far
Friendship Lab empowers men and women with the wisdom and skills to make their friendships thrive
This one sentence has kept me busy (and largely offline) for months. Something special is brewing, a new calling that's been years in the making, one that will take years to complete. And you're a part of it. While I've mentioned the need before, and released some teaching on the topic, it's time to tell you what Friendship Lab will be and how a book idea has grown into so much more.
Update: The Friendship Lab Site is Live!
It Started with a Question
A couple of years ago I took myself away for a prayer retreat at a lovely English manor house in the hills. My prayers this time centred on life direction and, with a major birthday approaching, what I should focus the 'second half' of my life on. I was old enough to know my talents, strengths and weaknesses. I reviewed long-held dreams to see which may still have currency, and wondered if I should just build further on what had been fruitful so far. More importantly, I wanted to hear God's voice, since I'd already experienced one major change of direction I could never have anticipated by assessing dreams, talents or fruitfulness alone.
By that afternoon a question had floated gently to mind that seemed to invite reflection:
What one problem in the world would you attempt to solve if you could?
I journaled multiple answers to the question, but one seemed to carry extra weight. Like most of us, I was aware of the rising rates of loneliness in western society and beyond. In 2018 I had seen the UK become the first country in the world to have an MP for Loneliness, and watched then Prime Minister Teresa May put £18 million into programs to tackle social isolation. These were worthy outside-in activities moving society to help the individual. I'd also heard from too many readers of my books who'd struggled to connect in a world built around nuclear families. I started wondering where the inside-out tools were to help individuals reach out to others more effectively.
Yes, that was it. The itch I'd love to scratch was friendlessness. If I could, I'd help us all develop more and better friendships.
I didn't know then the statistics on friendlessness itself – that around a quarter of us in the US, UK and Australia have no close friends, including 1-in-10 who have no friends at all, or that the number had quadrupled in the US since 1990. I didn't know that, in general, most people struggle to make or maintain friendships after the age of 35, or that the reasons had little to do with social skills and more to do with busyness, work and family demands, and problematic individualism. All of that knowledge was still to come.
All I knew as I left my retreat that day was that I'd found a surprising answer to an unexpected question and that this shouldn't be ignored. The next question was how to tackle such a problem like friendlessness.
A Handbrake Moment
Following that retreat, I went home and immersed myself in the research. I will write a book on how to form and deepen adult friendship, I thought. Wasn't that what I always did? Write a book on something, speak about it at events, do some media. That's how I'd helped people before. Ideas started filling my notebooks and tags began proliferating in Evernote. I started asking people about their friendships – probing, reflecting, learning – the power of this overlooked relationship soon becoming evident. Friendship had felt like a stranger in the street before this – their presence acknowledged but nothing too special about them to warrant enquiring further. Now I'd stopped that stranger to talk and found them to be the wisest person of all, holding answers to all mysteries.
Some months later two things happened:
The first was BBC Radio 2's Friendship Season. Envisioned as a one-off Sunday night program for International Friendship Day 2020, I became Creative Lead of this four-day season across all of Radio 2's shows, reaching 14 million listeners. One doesn't just walk into the BBC and get their ideas heard. This was a small miracle, and the audience response was incredibly moving.
That same week I wrote a column for The Times which also provoked lots of conversation.
The public response to these two forays into the friendship theme seemed like confirmation I was on the right track. This book will be needed I thought. My research continued, I started to write, and by 2021 I had an outline for the book and a chapter written.
But then I couldn't move forward.
After all that momentum, there now seemed to be a handbrake on the project. It wasn't that publishers weren't interested. The hesitancy I felt wasn't external but internal – a sense that something wasn't right. I just wasn't sure what that was.
A Bigger Goal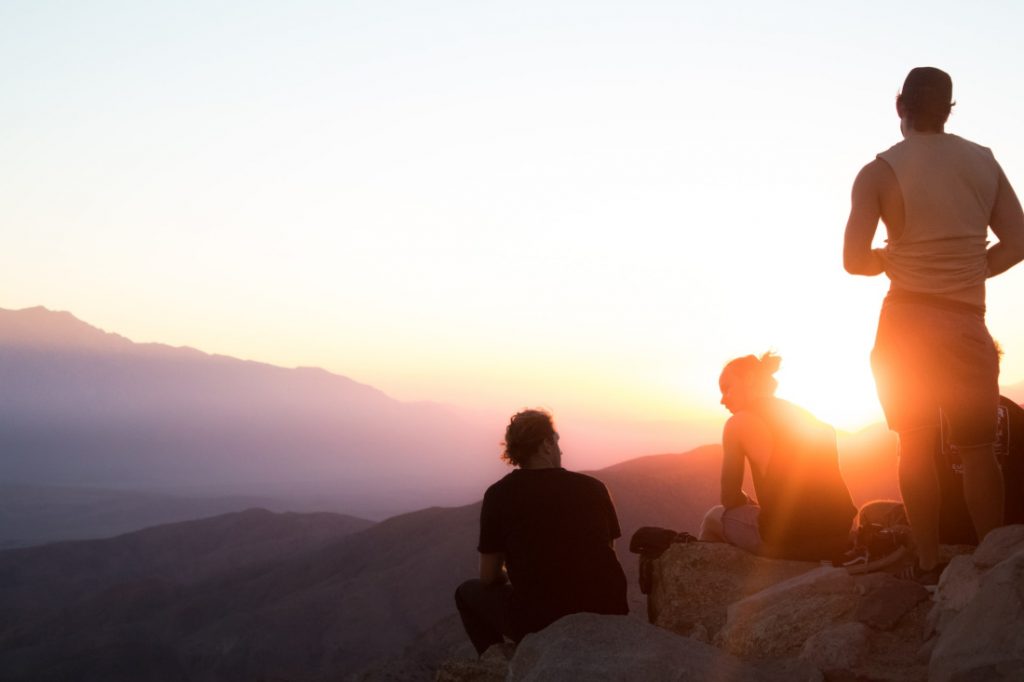 So back to that house in the hills I went (I can't recommend retreats enough for getting clarity on your life). There are many ways to have a day retreat but the general pattern I follow is to start with unhurried reflection on a passage of scripture, asking God to speak through it so my focus is on being present with him rather than on my problems or questions. After a couple of hours of this I then either pray or journal my questions. I'll sometimes leave a retreat without specific answers to these problems, just a deep sense of God's presence in the midst of them – which is almost always enough. But other times specific guidance comes.
On the afternoon of that second retreat, praying through my 'handbrake', issue I sensed this:
You're thinking too small.
And then this:
Your goal has been to write a book. What if it was to reduce the friendless rate instead?
There's nothing so powerful as a catalytic question like that, one that launches thought experiments and teases out possibilities. What would be needed, I wondered, to reduce that 1-in-4 rate of people with no close friends and 1-in-10 with no friends at all? A book read by a few thousand people wouldn't cut it. To move the dial on those figures would require a synergy of strategies:
Print, broadcast and other media engagement
Social media campaigns
Partnerships with national and local authorities
Arts collaborations with creatives of all kinds
Research projects
Courses, podcasts and more
There would still be a book, I sensed, but this would come later. Right now the goal was being changed – an exciting but daunting prospect. I had spent the last decade working solo from a home office, and before that in organisations large enough to have admin teams to handle fundraising and resources. This would require a massive shift in my role, work style and more. I had already felt 2022 was to be a year of collaboration, but this would take the notion a little further than expected. Assuming of course that I was hearing God correctly.
So, the next step was to take this vision to others for confirmation.
Stay Updated
To stay up to date with Friendship Lab please join my newsletter. Your first email will contain some helpful tools you can use straight away.
Wisdom Conversations
Before I left that second retreat I made a list of people I'd like to talk to about this growing project. On that list were friends and contacts in media, business, publishing and ministry, plus social entrepreneurs, researchers, thought leaders and others. There would be no pitching in these meetings – I had nothing to pitch! I would ask nothing more of these people than their wisdom and feedback. And so I called these my Wisdom Conversations. I simply presented the friendship need as I now knew it, some of my ideas on tackling it, then asked for their no-holds-barred, stream-of-consciousness response, letting them speak into any area of the idea they wished to. This was (and continues to be) the most enjoyable aspect of the whole project.
Forty generous conversations later, some convictions grew:
Yes, there was a need that few if any were already tackling
The vision would need funds, and the funds would require an official structure
The structure could be either for- or non-profit
For a number of reasons, a non-profit organisation felt right
So many other things came out of those conversations. For a start, the realities of what was needed was twinned with other contacts to talk to. "You should talk to Dave who works in Intellectual Property… to Jeff about strategy… to Sharon about how she distributed her programs…" And just like that, what began as an idea for a book was becoming an idea for a non-profit organisation. I was feeling more out of my depth by the day – and more convinced this was what I should be doing.
Opportunities Grow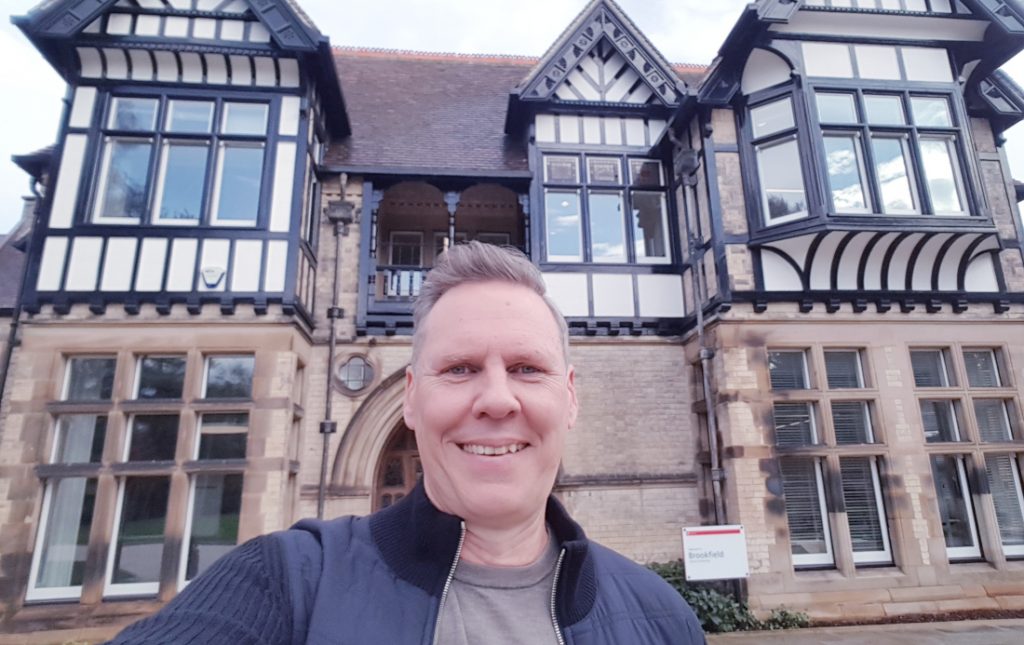 And so 2022 has been spent drawing a board of trustees and a board of reference together, hammering out a constitution ahead of our application to the UK's Charities Commission, and crafting the Friendship Lab course. My first board member, Lois Fulton, has been a gift in crafting a pathway forward and the beginnings of a strategy, while countless others (who I will one day praise by name) have helped with legal and other advice. Remarkably, despite staying quiet about the project (as there's been little to announce), word has spread and opportunities for Friendship Lab have come before we've even been ready to launch.
Without a word of publicity, we're in discussions with around ten organisations about future collaborations, including:
A media network on producing a high-level podcast series
A leading thinktank on crafting a joint report to shape public policy
University of Leicester School of Business, whose third-year students are tackling Friendship Lab's strategic plans
An international ministry on a content collaboration
An Oxford-based charity on running a Friendship Lab course pilot
By next week the list will be larger. It's all incredibly exciting. And it's all to work towards Friendship Lab's ultimate vision:
We envision a day when every person has at least three '2am friends'
People we can talk to, depend on, grow with, and enjoy – people we can call at 2am when everything has gone wrong.
Some Questions Answered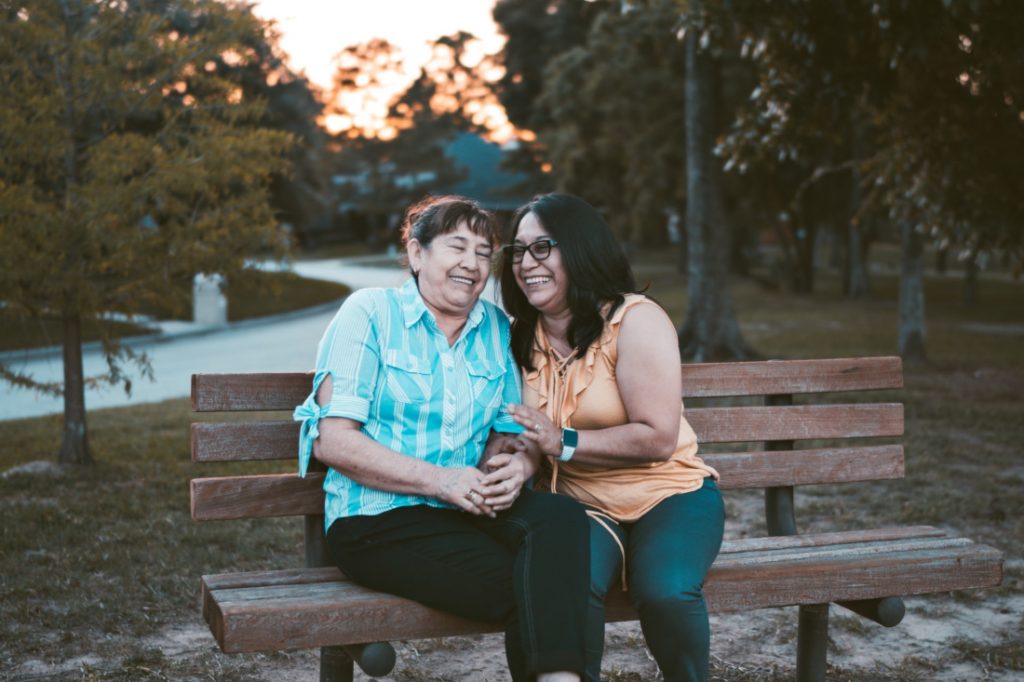 If you've read this far you're probably as interested in this topic as I am. Here are some of the questions people have asked about Friendship Lab and what's ahead.
What will be the first thing Friendship Lab does?
Most likely the Friendship Lab course. This will be a 6-session evidence-based course helping us form and deepen adult friendships. It will be empowering, fun, and designed to be run in workplaces, churches, sports clubs, online, and anywhere else people gather.
When will you launch?
With Charities Commission applications and course pilots to do, we have a few months of work ahead. 2023 will be a significant year for us and you'll hear about progress first on the newsletter!
In which countries will Friendship Lab operate?
We know there's already great interest in the UK, US and Australia at least. We'll craft an online offering to serve as many as possible with these countries first in mind.
How will Friendship Lab be funded?
We will seek funding primarily through grants, corporate and philanthropic donations, and public support. We aim to provide courses and other cost-intensive offerings at 'a price point accessible to all' hence the need for other sources to ensure everyone can benefit!
Will there be volunteer opportunities?
Yes! Friendship Lab will ultimately be a movement of people committed to the vision of flourishing friendships. We'll announce various roles in the future, but if you're interested in offering something specific please contact me. It would be wonderful to talk.
A Movement Whose Time Has Come
"Friendship is the single most important factor influencing our health, well-being, and happiness," says Oxford University's Robin Dunbar. I can't wait to see what Friendship Lab becomes as we work together to see this profoundly overlooked yet profoundly powerful relationship get the focus it deserves.
---
Please Share