A Prayer for Disappointed Olympians (and the Rest of Us)
Picture credit: Mic455
Like me and probably like you, my friend Clare Chate watched a lot of the Rio Olympics. Her real concern, however, wasn't for the winners, but for the broken-hearted ones who failed to achieve their dream. Moved by the public failures some of these athletes endured, she wrote this post and prayer—which I'm sure will prove helpful for all us non-athletes too. Clare is the online media producer for Hope 103.2, a former colleague of mine (she produced Open House for years), and one of the most empathetic souls you'll meet. Find her on Facebook and Twitter, and please share this with someone who could do with its encouragement.
***
I've found myself praying unusual prayers this past week. Prayers that wouldn't normally cross my mind. For sports people I'll never meet.
Having been forced by the flu to stay home for seven days, I ended up watching a lot of Olympic coverage.  And being the overly-empathetic type that I am (who finds even frivolous reality TV heart-wrenching), I couldn't help but feel some of the anxieties and pain of the athletes on my screen, and pray on their behalf.
Prayers like:
"Lord, help her do her best!"
"Father, help him not to false start!"
"Give him the energy to keep going, Lord!"
"God, please help this racewalker not to run!"
Prayers for the Disappointed
I tried not to ask for victories… instead praying, "Lord, I really want Brazil to win this one, but—have your way!"
The biggest prayers I found myself praying, though, were the prayers for the athletes left broken-hearted. And, as we know, there were thousands. Along with every gold medal comes a slew of broken dreams, borne by the competitors who didn't make it to the podium – or to the level of achievement they hoped for.
The ones who believed they had a medal in them, yet came in 10th instead. The ones who've trained for years dreaming of an Olympic final, only to be struck out of their first heat by a freak accident, or a moment of weakness.
The players who believed they 'let their country down' and tearfully apologised on social media. And those who've sacrificed money, turned down careers, delayed family plans for a decade, and even lost relationships—only for it to come to nought in a split second.
Dreams Dashed in a Millisecond
My heart went out to Aussie long jumper Fabrice Lapierre (above), one of the world's best, who jumped brilliantly, yet whose toes crossed the foul line—disqualifying him from medal contention. By a margin of millimetres, he missed out on the prize he was certain he could win. In his TV interview he looked as though he wanted the ground to swallow him up. It was painful to watch.
And how could anyone not feel bad for the Canadian sprinter Wilhelm Belocian (pictured), whose false start in a hurdles heat saw him dropped from the race before it even began. "Four years of Olympic training, gone a millisecond too soon" is how Canada's National Post so succinctly described Belocian's tragedy. If you saw the moment too, you'll probably agree: seeing Wilhelm collapse to the ground in despair, before trying in vain to escape the camera's glare, was agonising.
Then there was Great Britain's pole vault champion Holly Bradshaw, whose hopes for a medal were dashed by the slightest touch to the bar. She came in fifth place—not bad on the world stage, one would think. Yet it's hard to tell who was more broken-hearted: Holly, curled up in foetal position on the pole vault mats, or her coach in the grandstand, his head in his hands. He looked like a CEO whose company had just gone under.
And let's not forget the teams. There was America's devastated men's relay team, stripped of bronze on a technicality—after they'd already done a victory lap wrapped in their star spangled banners. Nigeria's basketball guys, who dreamed of making history for Africa but were defeated before their quarter-finals. And Australia's Matildas (women's soccer team) who dissolved in tears after their brave medal campaign ended with one kick, in a nail-biting penalty shoot-out. I almost cried along with them.
Life Is No Fairytale, and Finding Out Can Hurt
It's true that life isn't a fairytale, that only one person can win gold, and that perfectionists (which many elite athletes are) must learn to process and accept imperfection.
And there's no doubt we're in an age where many young people – particularly in rich Western nations – are too self-absorbed. Among the 10,500 athletes competing at Rio, no doubt there were plenty with an entitlement complex, shaped by something my friend Sheridan Voysey likes to call 'Disney Discipleship'.
Yet I can't help but pray for them in those moments:
"Dear God, help him to not carry this burden or replay that tape too long."
"Father, help her process this properly and start again."
We all need to realise life isn't a fairytale, but it can hurt to find out—and we all need a little help walking through the pain.
A Different Approach to Winning and Losing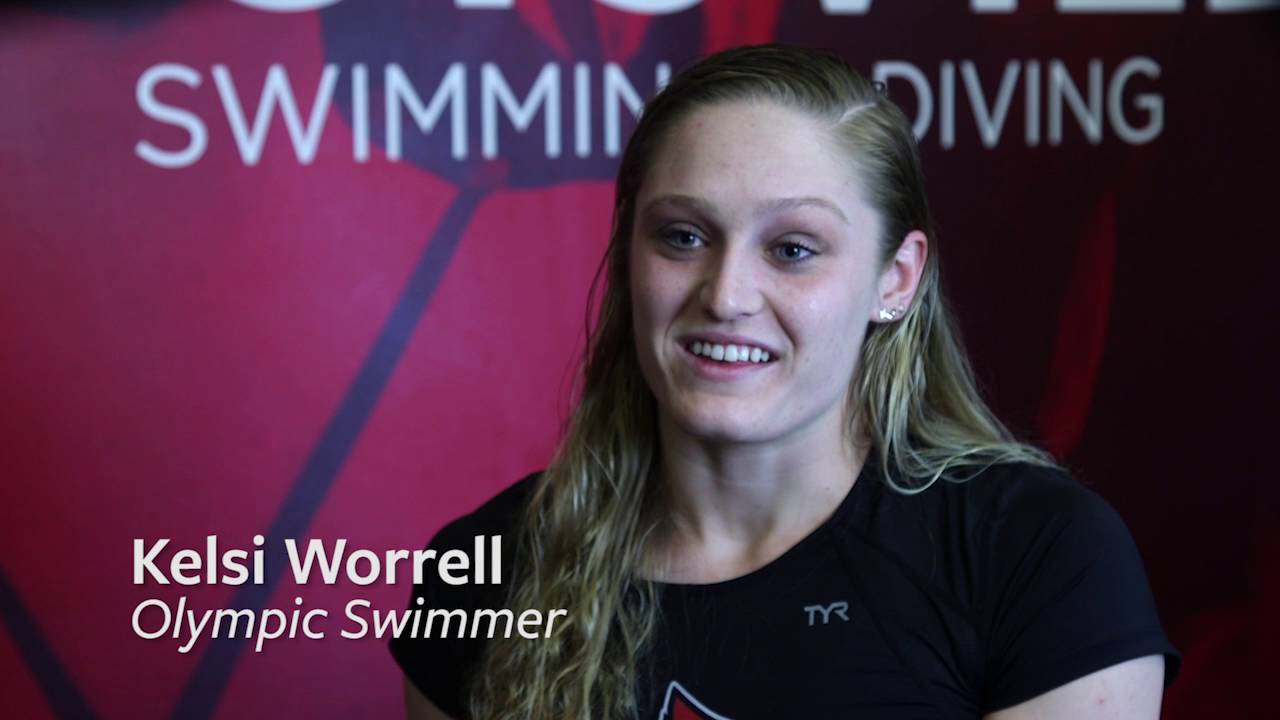 Picture credit: Athletes in Action, Youtube screenshot
I was impressed by the story of American swimmer Kelsi Worrell, one of the team who shared in America's 1000th gold medal (for the women's 4x100m medley).
In an interview before the Rio games, Kelsi, a woman of strong Christian faith, revealed that her identity was built on something much more reliable and lasting than a golden medallion.
Her prayer request was "that we would know our purpose is to glorify God no matter what, and have peace no matter what the results are. And that we will be a light through it all."
It's the kind of prayer we all need to embrace.
And so, let us pray.
A Prayer For the Broken Dreamer
Dear Lord,
For those who've dreamt of winning yet lost, be they athletes, artists or entrepreneurs;
For those who've sacrificed everything yet gained little in return, be they mums, CEOs or lone travellers,
For the ones who were promised a fairytale, only to discover the world is not Disneyland,
And for the precious souls whose plans, career, family or health lay in tatters…
May they not be burdened by guilt, embarrassment or shame,
May they walk through their disappointment and grieve well,
May they have hope for tomorrow.
Let them not be defined by their shattered dream,
But give them the keys to get through their loss or pain,
And bring comfort to their broken heart.
For all of us, Father God, may we find our fulfilment and identity
Not in temporal things like medals and ceremonies,
Not in the success of our art, our sport, our business, our work or our parenting,
Not in the realization of our schemes and plans—
But in something more solid, secure, enduring, eternal.
Like You.
Amen.