My Resurrection Year by Hannah Teoh [Photo Essay]
This is a guest post by Singaporean photographer Hannah Teoh – the first in a new series called My Resurrection Year which shares stories, reflections and experiments from readers of Resurrection Year. I love Hannah's photography, so be sure to check out her photo blog and Twitter details at the end of the post.
***
Disappointment, burnout, hope that teases then falls flat.
I read Sheridan Voysey's Resurrection Year in the midst of a time of major upheaval. I was at a point where I saw a lot of my hard work and effort come to nothing.
I could relate with Sheridan's description of meandering in a kind of wilderness, wondering what God was really like, or if He was being mean, playing some divine comedy with my feelings.
One anecdote I really connected with in Resurrection Year was Sheridan's visit with a child he sponsored. He described the visit as profoundly impactful and one of the best days of his life.
The story brought to mind my own sponsored child, a girl in Kenya by the name of Caroline. I had often toyed with the idea of going to Kenya to visit her, but somehow never got round to making a concrete decision about it.
I strongly felt that a visit to Kenya to see Caroline could be a consolation prize of sorts to help me discover another aspect of God.
In October 2013, I had the opportunity to go to Nairobi, Kenya for some project meetings. It was evident that I had to extend my trip to meet Caroline.
It was a five hour drive from downtown Nairobi to where Caroline and her family live. During my short visit, I discovered how my monthly contribution helped improve the household in various ways – new blankets and mattresses, a goat to supply milk, a solar-powered table lamp so that she could study at night.
"I've seen a lot of good things since she has been sponsored," said Caroline's mother through an interpreter, "What could have been impossible to do is now possible."
It was humbling to realise that the little I set aside every month for the past seven years for her sponsorship had gone a long way.
As we sat in Caroline's dimly lit bedroom, I asked, "What's your favorite Bible verse?" She replied, "Jeremiah 29:11 which says 'For I know the plans that I have over you – plans for prosperity and not to bring disaster." How strange and yet how apt it is that I should be reminded of this while sitting in a mud-brick house in rural Kenya. What an unlikely connection we had – a young working Singaporean and a teenage Kenyan girl, part of a bigger story God is writing about the ways that He redeems brokenness in the world.
This trip also gave me the opportunity to behold beauty through the incredible sights at Kenya's famous safaris.
Taking in so much beauty is healing and reassuring – that God makes beautiful things, big and small, and nothing is lost in the details.
This year, I'm praying that Jesus will come and smash all my preconceived notions and wrong ideas about what His love and redemption look like. May He do the same for the stories in your life.
 ***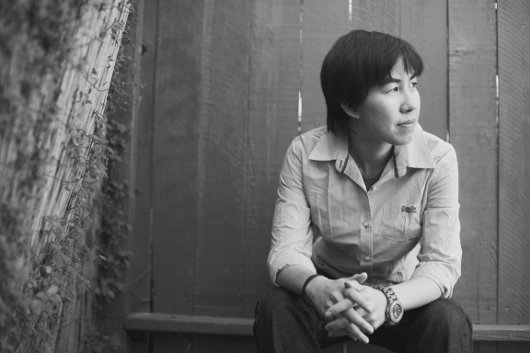 Hannah Teoh is a freelance photographer based in Singapore. You can find her work at www.kairos-catcher.com and connect with her via Twitter and Instagram. She is producing a documentary on her trip to Kenya, slated for release sometime in 2014.
***