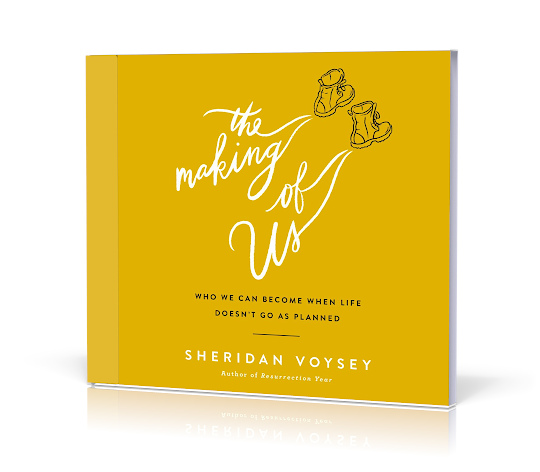 Uncategorized
The Making of Us (Audiobook)
What makes us who we are? What shapes our hopes and dreams, and how do we adjust when things don't go as we hoped? Sheridan tackles these questions and others as he tells the story of his 100-mile pilgrimage from Lindisfarne Island to Durham Cathedral. Enjoy this 5 hour unabridged recording of The Making of Us, narrated by Sheridan.
Learn more by visiting The Making of Us audiobook page
Release Date: 19 March, 2019
Duration: 5 hours and 2 minutes (unabridged)
Format: Digital download or CD
Narrator: Sheridan Voysey
Comes with a bonus 16-page PDF supplement A Pilgrimage in Pictures for your eyes to enjoy while you listen, automatically downloaded with your audio files!
Pre-Order The Making of Us Audiobook Now