043 How God Redeems Broken Dreams
Picture credit: Kentama
Looking for the video? Here's a new one.
Dreams. We all have them. Perhaps it's to become an actor or artist, an architect or engineer, to start a business or compete for our country, or maybe to simply get married and have a family. As a child our dreams inspire our drawings. As a teenager they keep us awake at night with excitement. As a 20-something they start shaping our decisions about careers. And by the time we reach our 40s we may have seen them spring to life. Or perhaps watched some of them die.
The dreams of at least two families died in Sydney this week, and people around the world have been grieving. While we've seen some beautiful things emerge from that crisis, the pain will take time to ease. Thankfully, there is a God who can recycle such tragedies into unexpected things. Broken dreams can be redeemed.
Click To Listen
Podcast: Subscribe in iTunes | Right-click to download | Listen to Other Episodes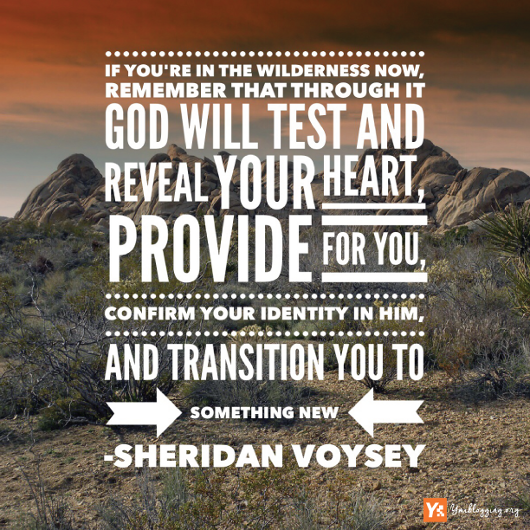 In the Podcast
What you'll hear was recorded at a chapel service at Houghton College in New York state on a US speaking tour I did for [amazon_link id="0849964806″ target="_blank" container="" container_class="" ]Resurrection Year[/amazon_link]. Its core message is the notion of the 'wilderness' – the dark and barren place of longing and loss – and the surprising lesson that it can be the best place for God to meet us.
In the wilderness God reveals to us what's most important.
In the wilderness God reveals who we most deeply are.
In the wilderness God prepares us for a new life mission.
Quotes
'God may not answer every prayer with a miracle, but He does answer a few with a surprise' Tweet this
'In the wilderness we discover who we most truly are – children of God, our Father' Tweet this
'After the wilderness comes a new beginning' Tweet this
Your Response
What do you think? Leave a comment now or call me using the 'Send Voicemail' button. Please also rate and share this podcast on iTunes so others discover it!
Subscribe
Subscribe to More Than This and never miss an episode.