Come with Me to the Cathedral (a Pilgrimage in Pictures)
If the trend watchers are right, we're about to see a boom in pilgrimage. Growing in popularity over the last decade, many of us feel drawn to journey to a sacred place, even if we aren't religious. I recently added to the number, joining Paul Butler, the Bishop of Durham, on a three-day trek from Jarrow to Durham Cathedral. If you'd like to do something similar, read on!
Why Pilgrimage?
This pilgrimage trend makes sense to me. I've talked before about the benefits of pilgrimage and how to plan one, even written a book about a life-changing pilgrimage I took with a friend. Bottom line: many of us spend our days at a desk, the world mediated to us through a screen, and a pilgrimage gets us out into the elements—the sun on our skin, wind tousling our hair, boots crunching on the ground. More significantly, pilgrimage gets us away from the everyday to see life afresh—hitting a new path that opens new possibilities for us to see. (Listen to my conversation about pilgrimage on BBC Radio 2's Zoe Ball Breakfast Show.)
The Way of Learning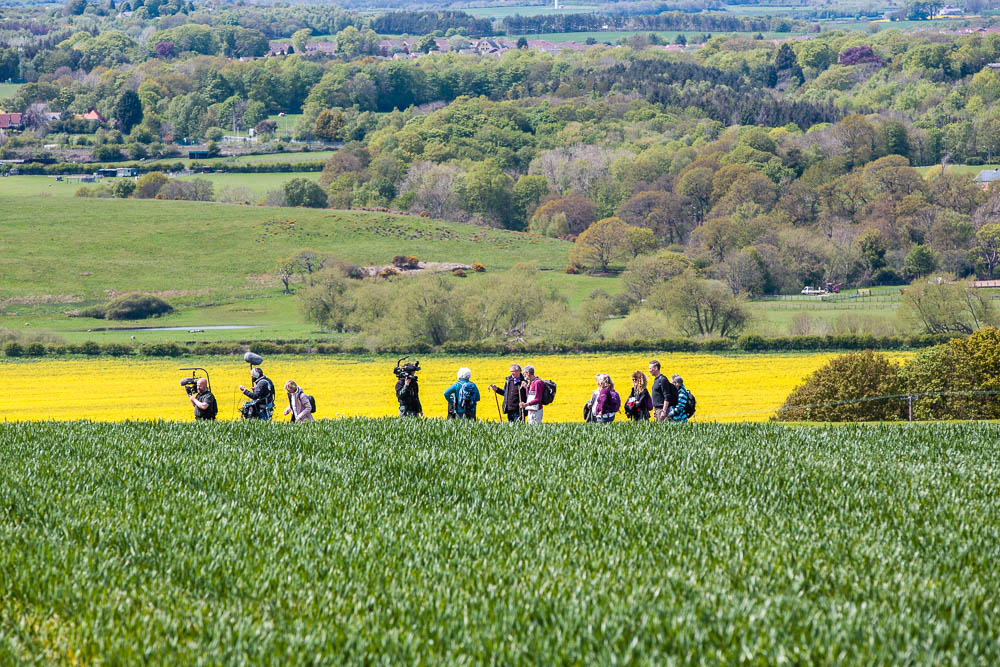 With their long history of pilgrimage, I was thrilled when the Durham Diocese of the Church of England and Visit Durham announced six new pilgrim routes in the region, dubbed the Northern Saints Trails. Inspired by missionaries like Aidan, Cuthbert, Bede and Hilda, each trail has its own theme (you'll find them linked below).
I was even more thrilled when Bishop Paul Butler invited me to join him as his 'guest author' on the inaugural Way of Learning trail. Joined by Bishop of Jarrow Sarah Clarke, trails coordinator David Pott, and a different group of travellers each day, for three days we walked through beautiful terrain, camped in historic churches and enjoyed local congregations' hospitality before being welcomed to Durham Cathedral for a special evensong service.
A Pilgrimage in Pictures (and Videos)
Thanks to photographer Keith Blundy, key moments of The Way of Learning pilgrimage were beautifully captured (unless otherwise stated, all images are ©Keith Blundy and used with permission. Copies can be purchased here). In addition, each night of the pilgrimage Paul Butler and I broadcast live on Facebook, recounting the day's highlights and discussing a theme related to the Way of Learning. Sit back and let me take you on a walk to Durham Cathedral along The Way of learning.
Day 0: Preparing to Leave
Livestream: Called to Learn
Live from Bishop Paul's home, Bishop Auckland
The Way of Learning trail is named after Bede, England's first historian and a scholar in the fields of astronomy, mathematics, theology and more. In our first broadcast the night before we leave, we explore Bede's life and draw out lessons for us today on the importance of learning and scholarship. Every person has a place in God's kingdom – including the boffins!
Day 1: Jarrow to Monkwearmouth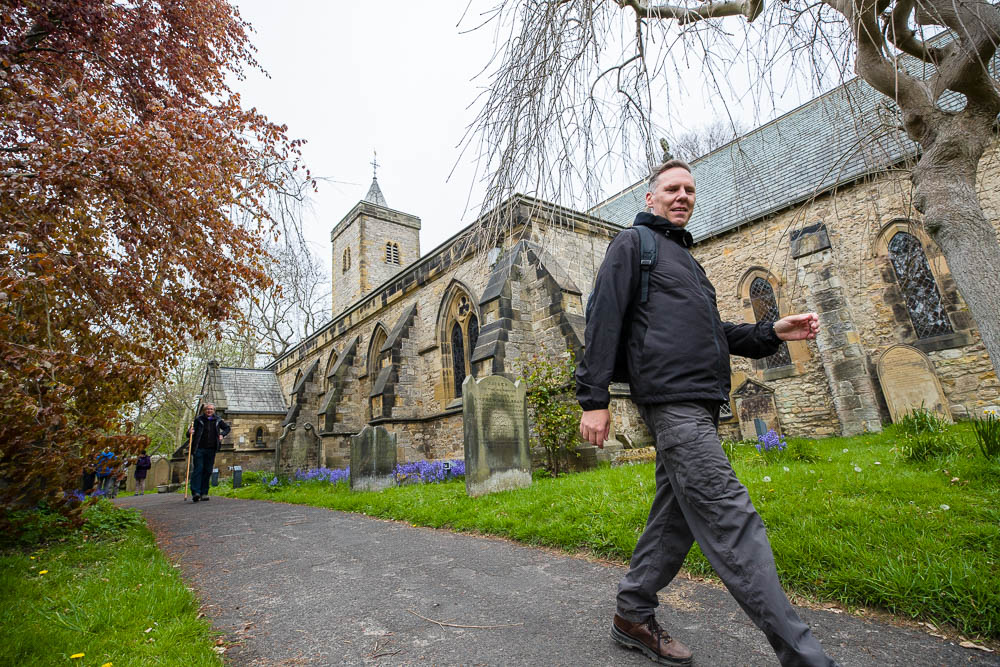 After a special commissioning service at St Paul's Jarrow, we headed for Whitburn Parish Church, Whitburn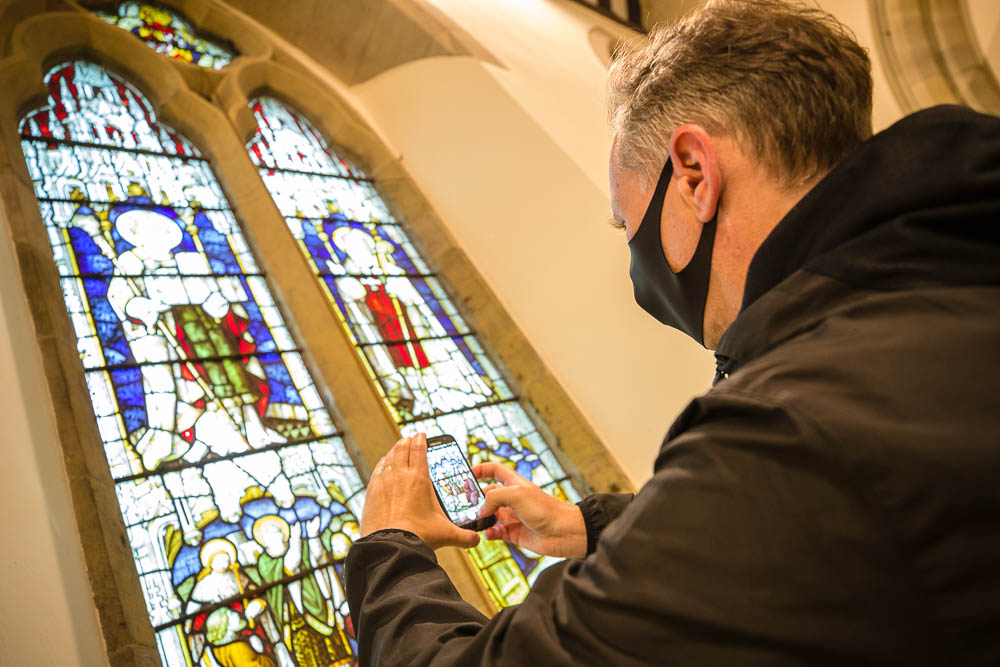 Each of Whitburn Church's windows depict northern saints like Bede, Cuthbert and Hilda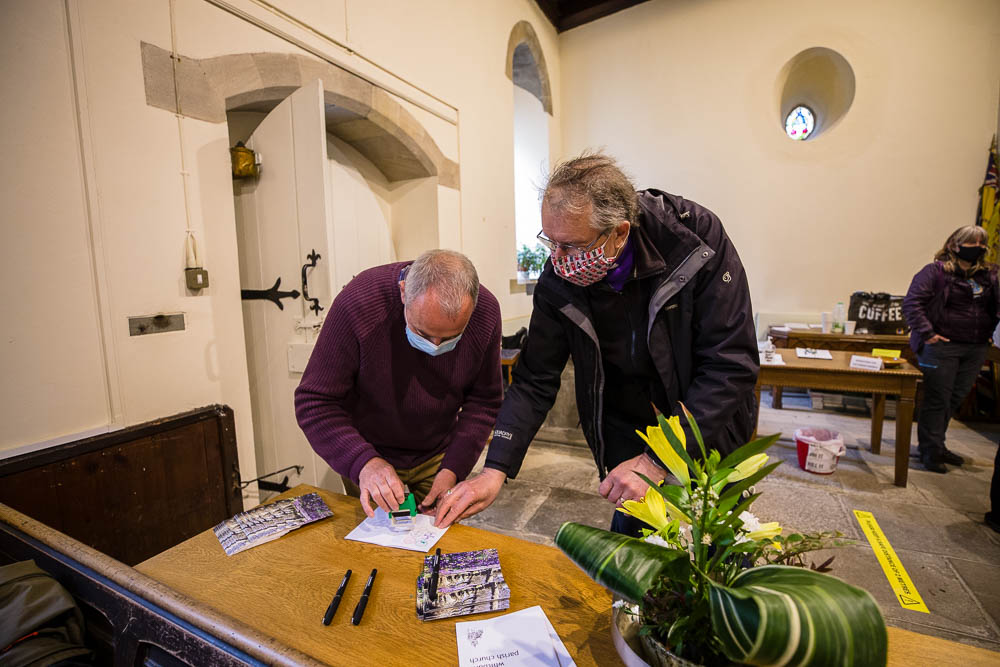 Bishop Paul getting his pilgrim's passport stamped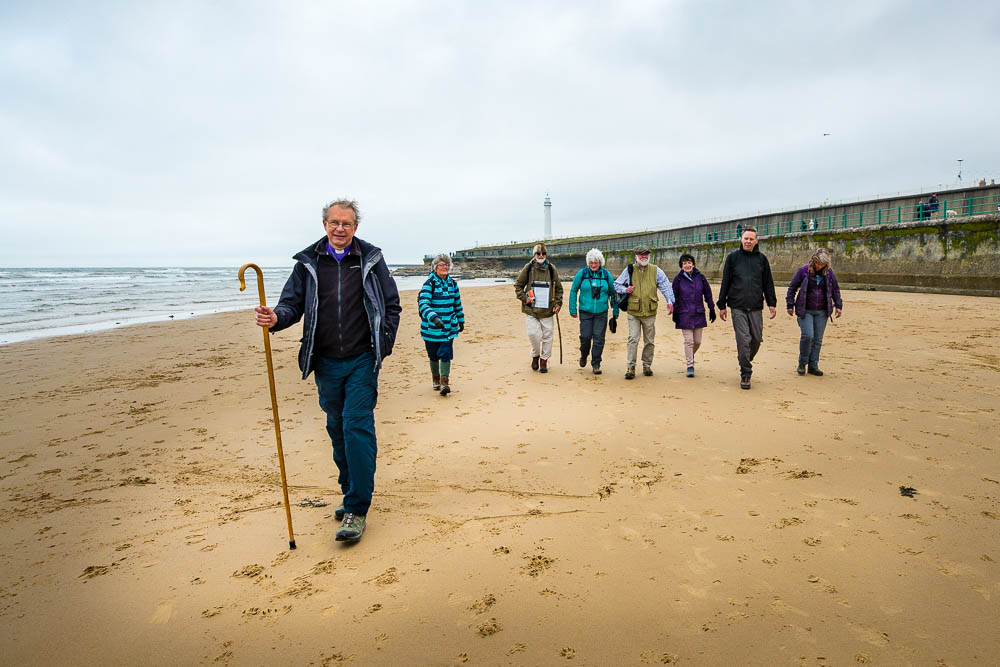 A varied pilgrim route, through suburbia and across Roker Beach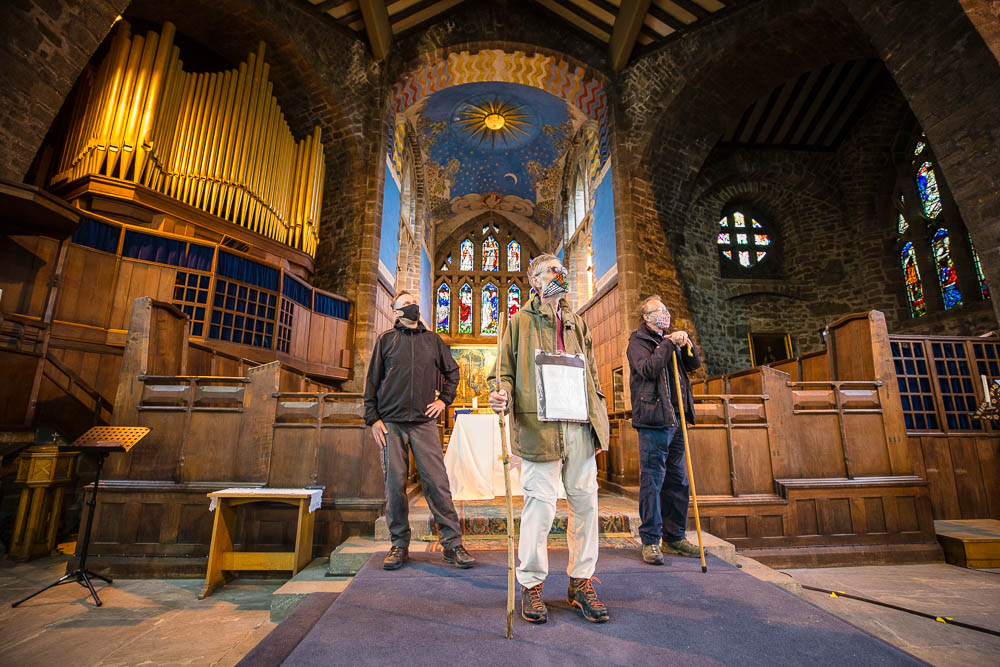 Arriving at St Andrew's Church, Roker. Each church welcomed us with prayer and a devotional message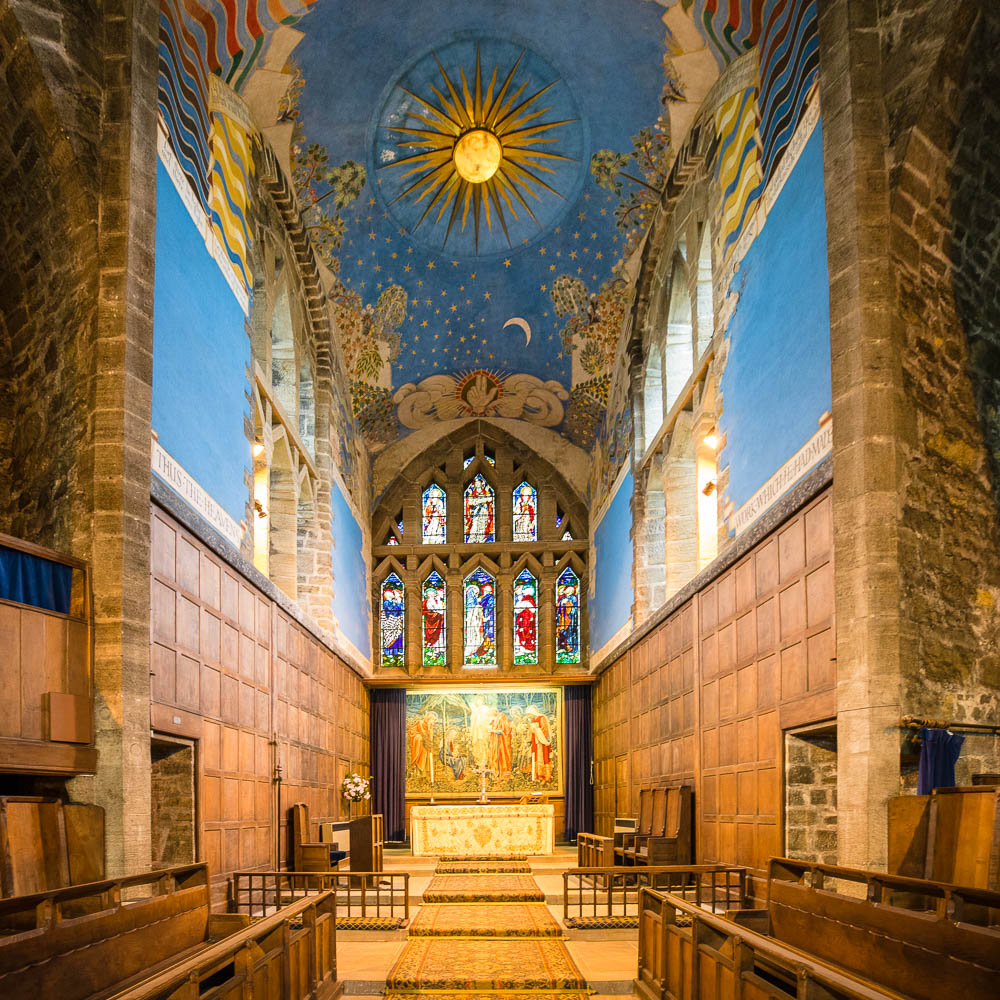 St Andrew's is nicknamed the 'Cathedral of the Arts and Crafts Movement' due to its links with the movement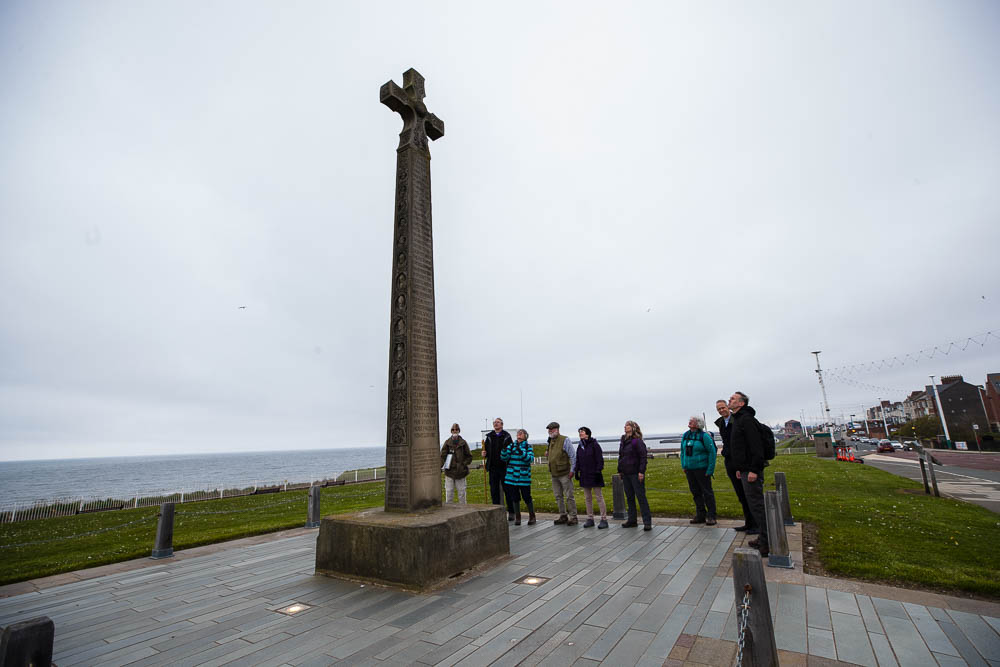 Stopping by Bede's Cross, Roker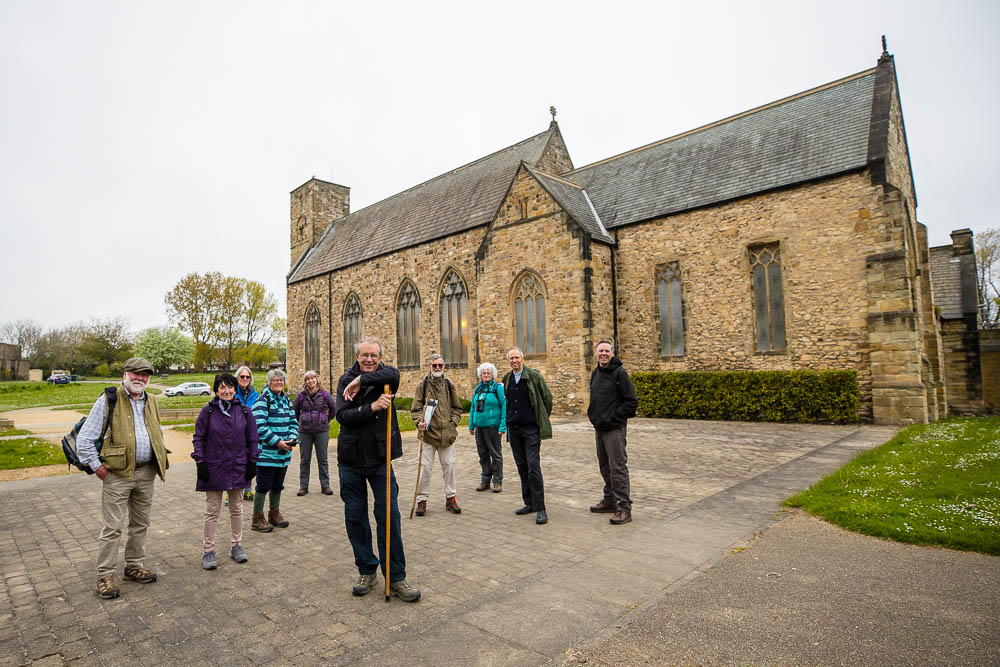 Arriving at St Peter's Church, Monkwearmouth
Livestream: Called to Create
Live from St Peter's Church, Monkwearmouth
Arriving at Monkwearmouth, we discuss the importance of artists and storytellers of all kinds, riffing off Bede's role as a poet. Bede was based at the twin monastery of Jarrow-Monkwearmouth, an early centre of scholarship and art. How can the church take a leading role today? With guest Sarah Clarke, Bishop of Jarrow.
Day 2: Monkwearmouth to Chilton Moor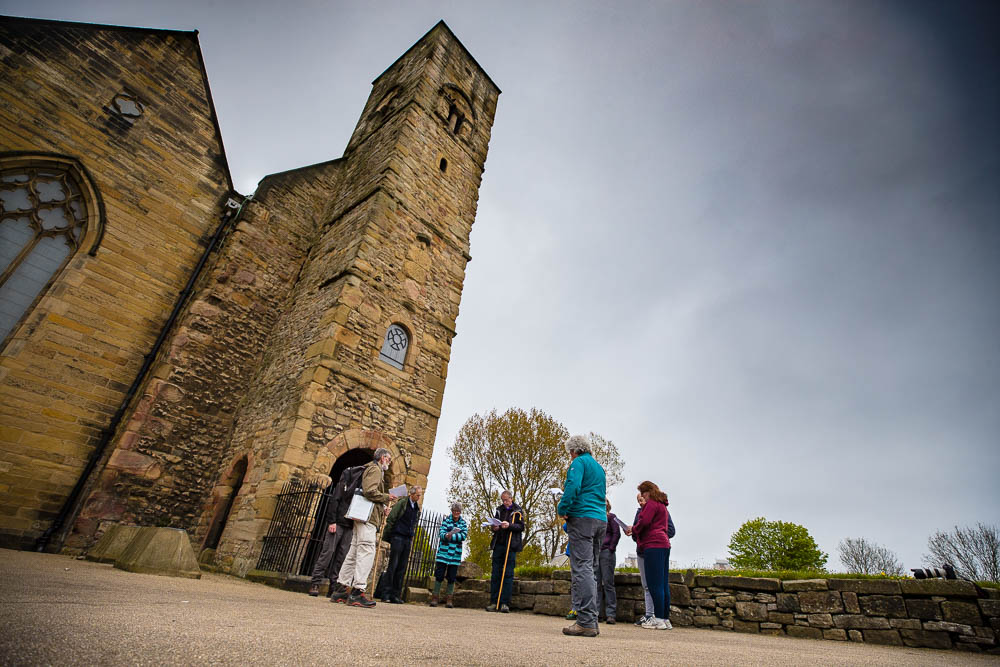 Starting Day 2 with prayer and reflection outside St Peter's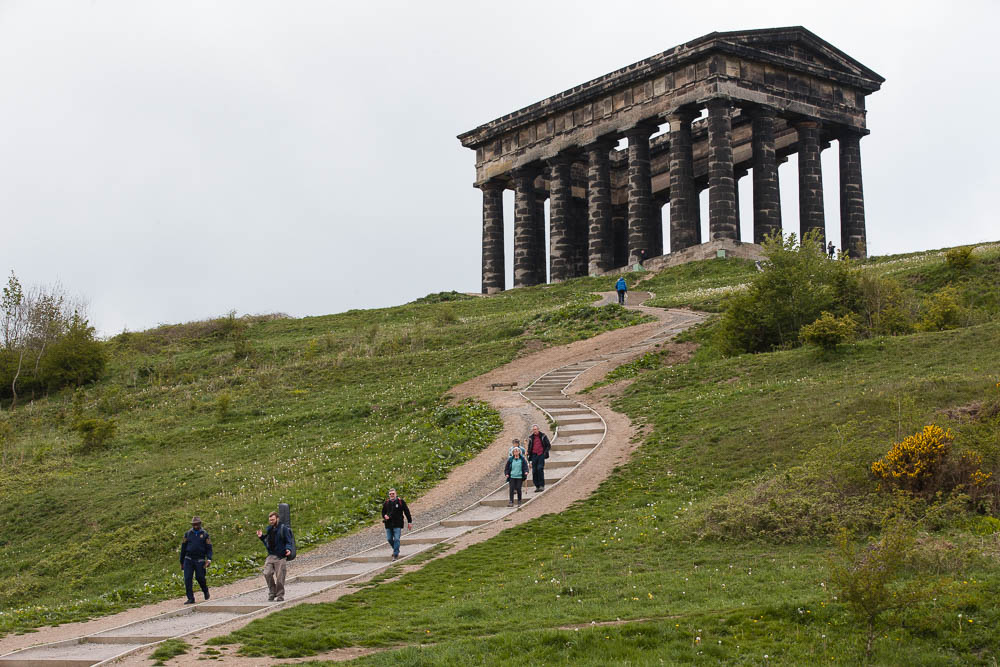 Joined by musicians, civic leaders, seekers of asylum and more, we arrive at Penshaw Monument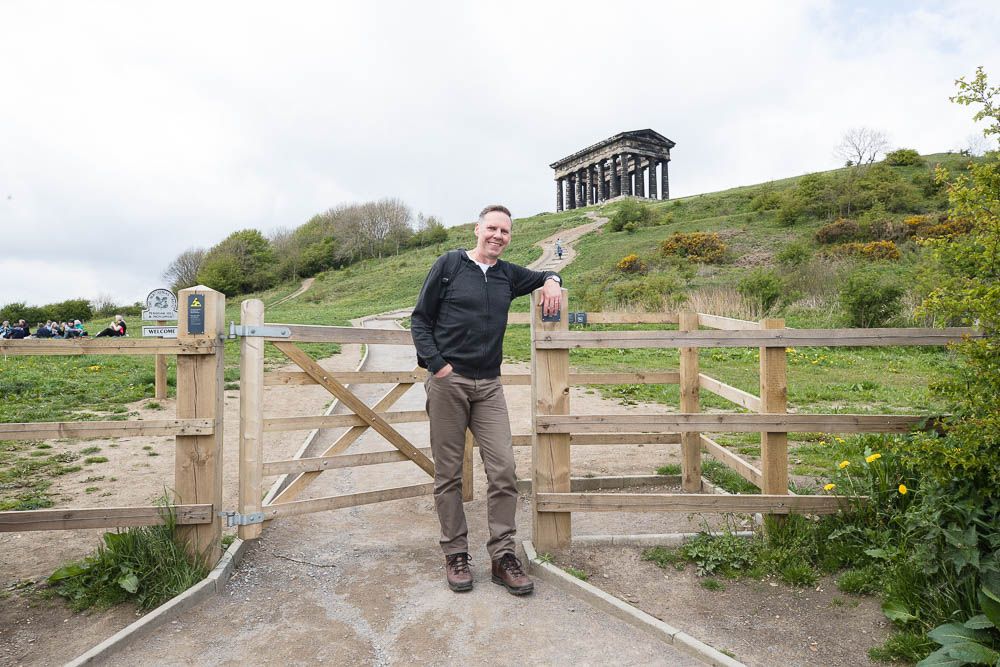 Penshaw Monument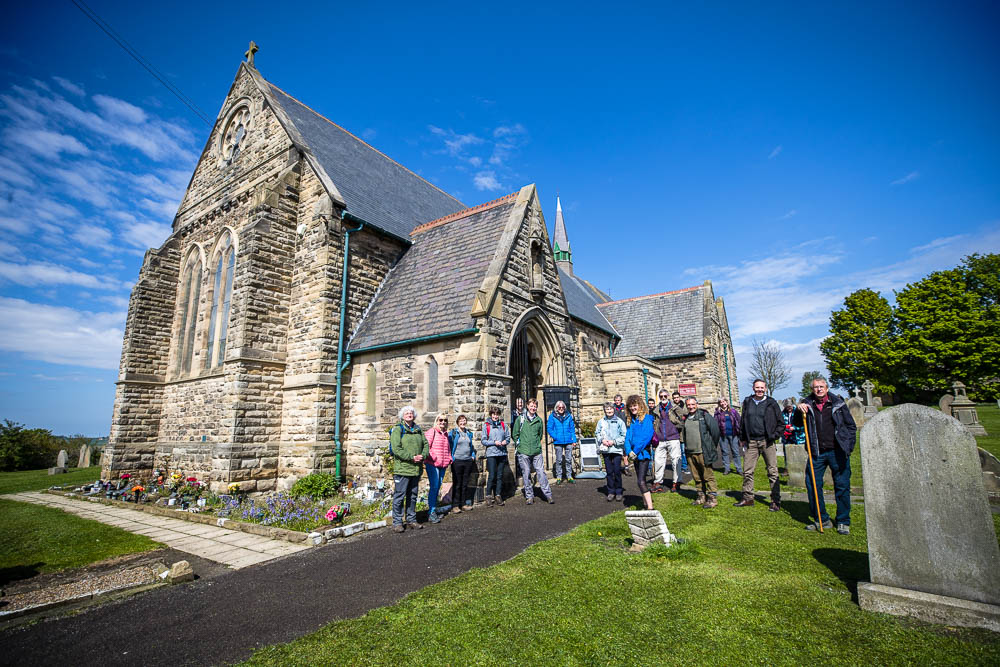 Arriving next at St Matthews, Newbottle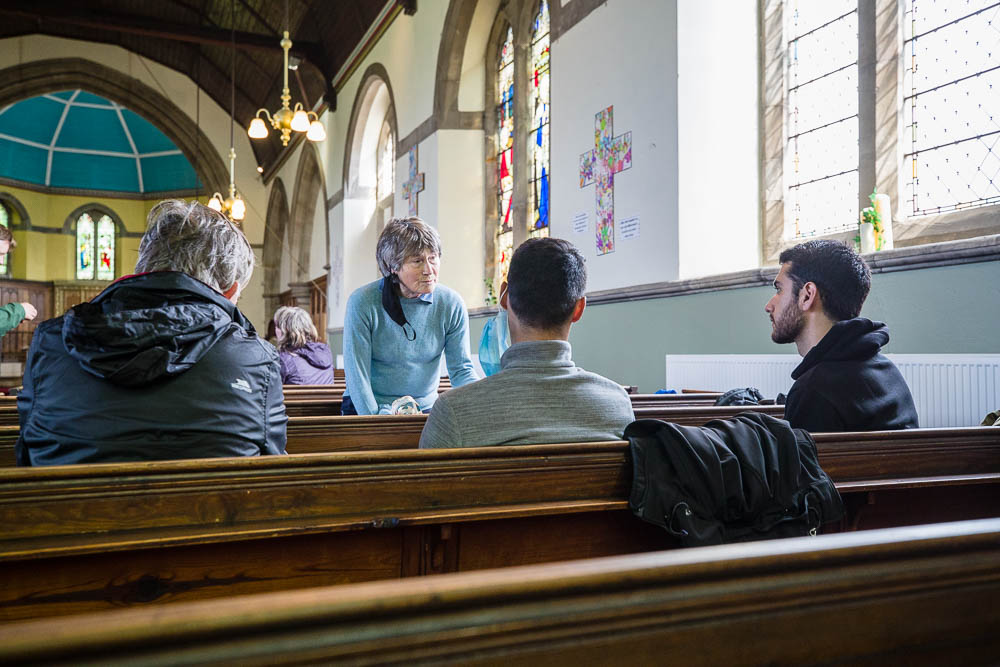 Lord-Lieutenant Sue Winfield, the Queen's representative for Tyne and Wear, joined us for Day 2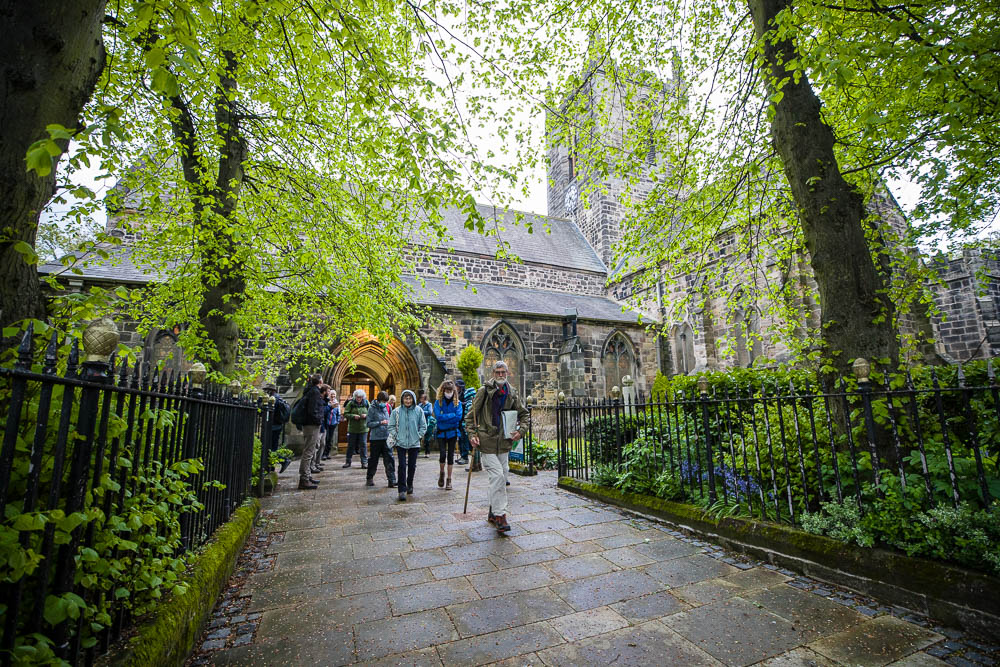 St Michael & All Angels, Houghton-le-Spring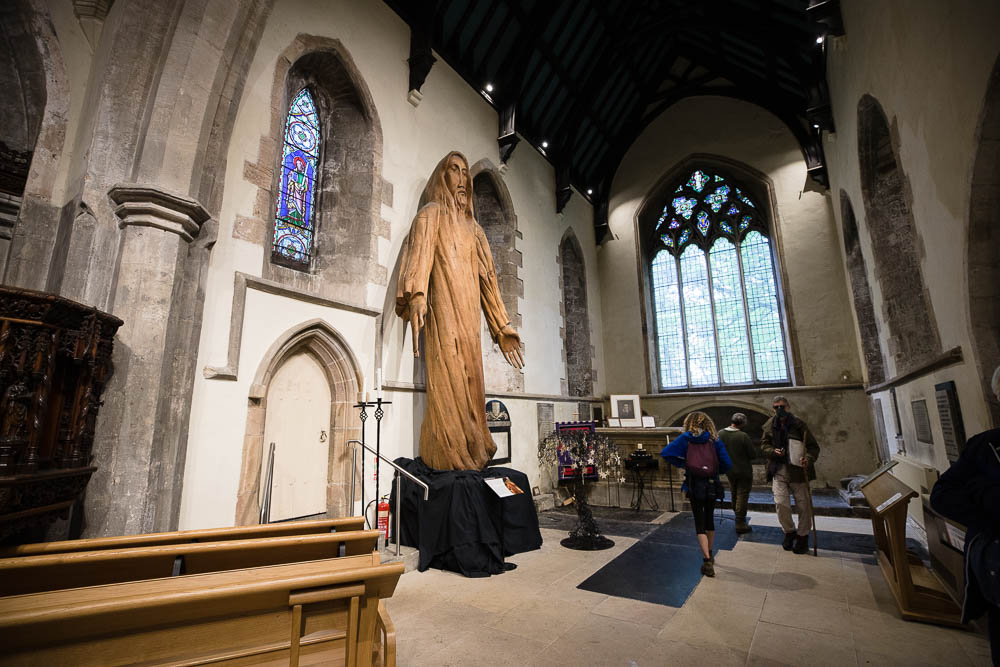 The 2-tonne Fenwick Lawson carving of the Ascended Christ at St Michael and All Angels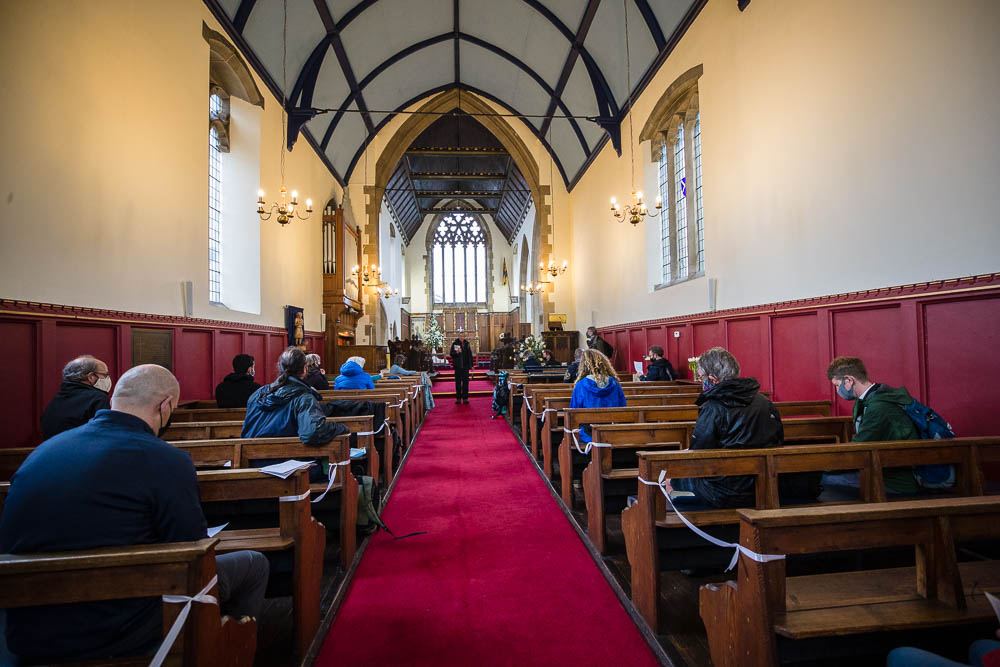 Ending the day at St Andrew's Church, Chilton Moor
Livestream: Called to Act Justly
Live from St Andrew's Church, Chilton Moor
Issues of justice and mercy were a natural part of the ministries of Bede, Cuthbert, Aidan, Hilda and other celebrated northern saints. We explore how to grow in our calling to act justly in our world. With guest David Pott, the visionary behind the Northern Saints Trails.
Day 3: Chilton Moor to Durham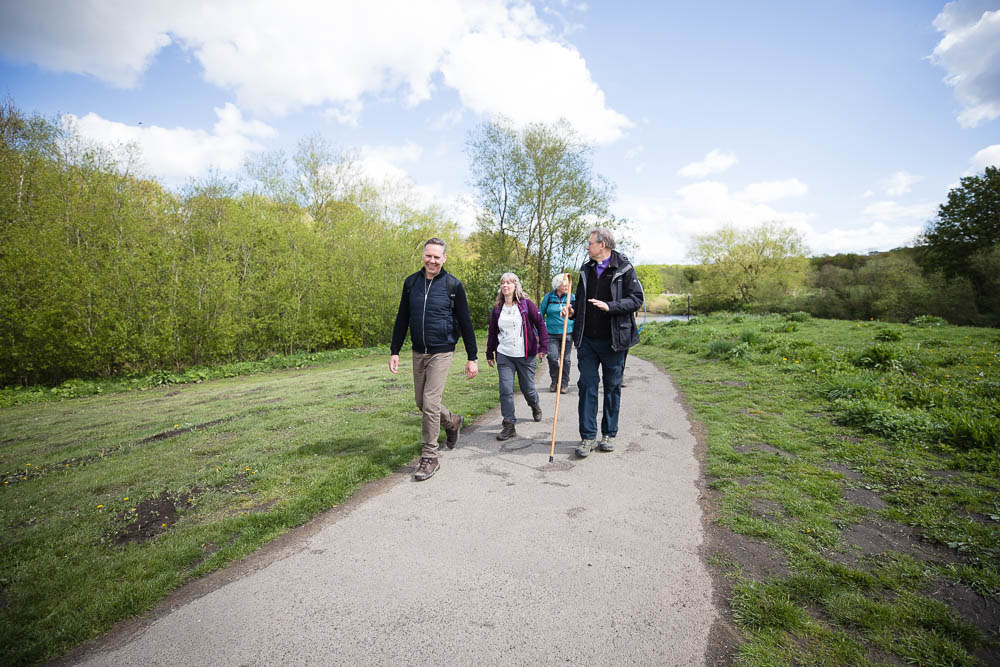 A big day ahead with 15 miles to walk and the Songs of Praise team filming us all day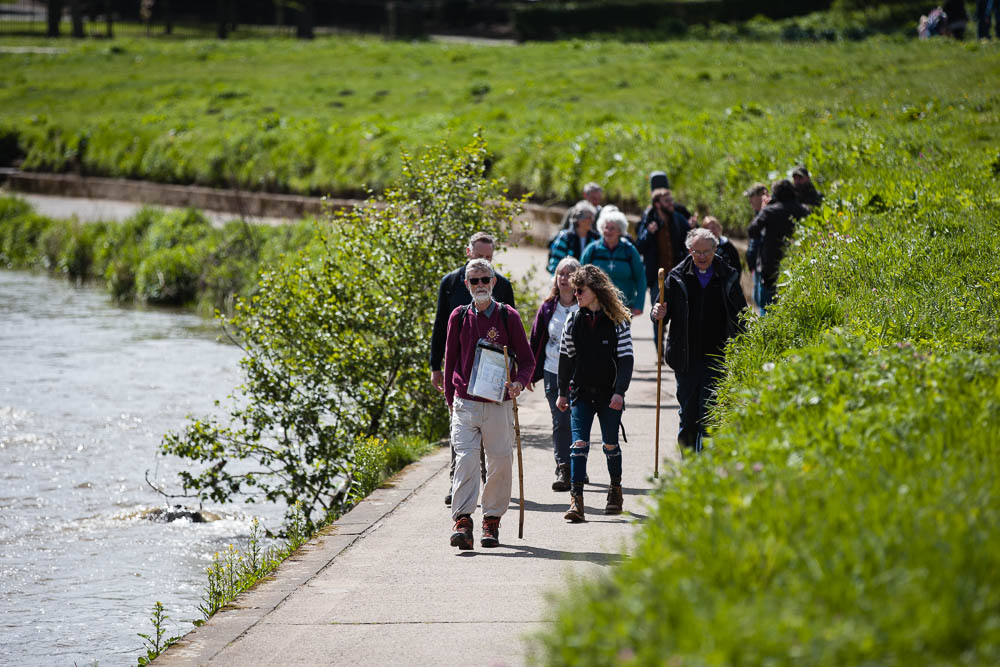 Heading to Chester-le-Street, led by David Pott, the man behind the Northern Saints Trails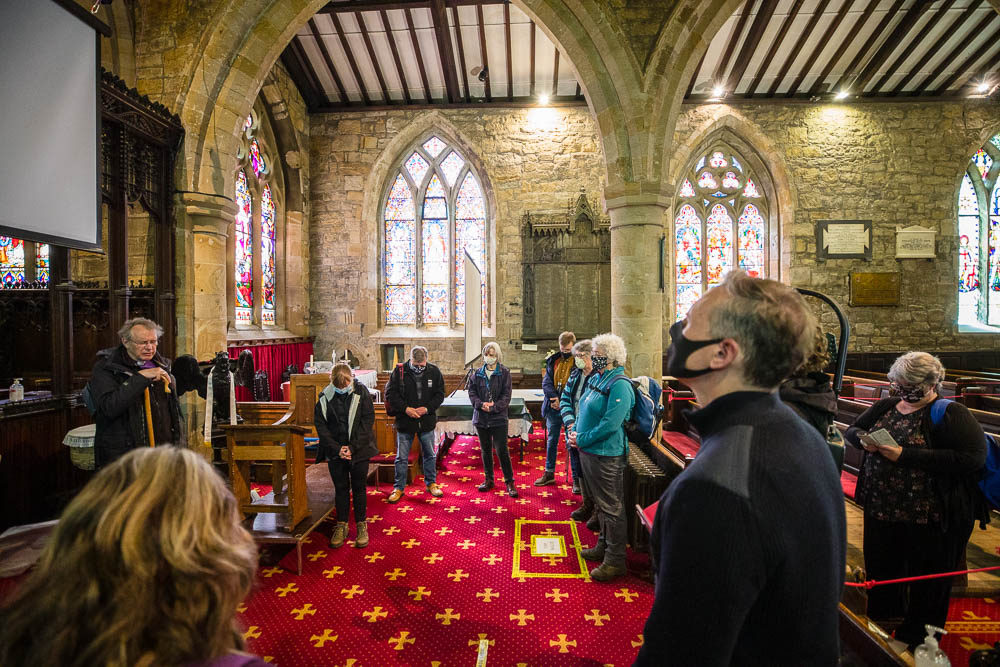 Praying at St Mary & St Cuthbert's Church, Chester-le-Street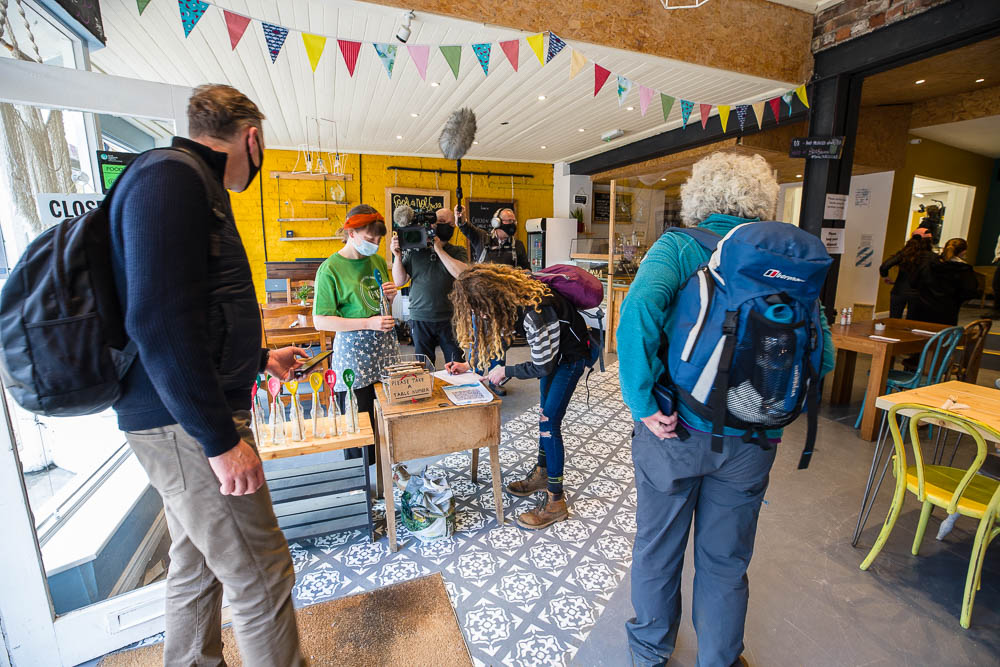 Lunch at REfUSE Cafe, recycling otherwise wasted food into gourmet meals and transforming lives in the process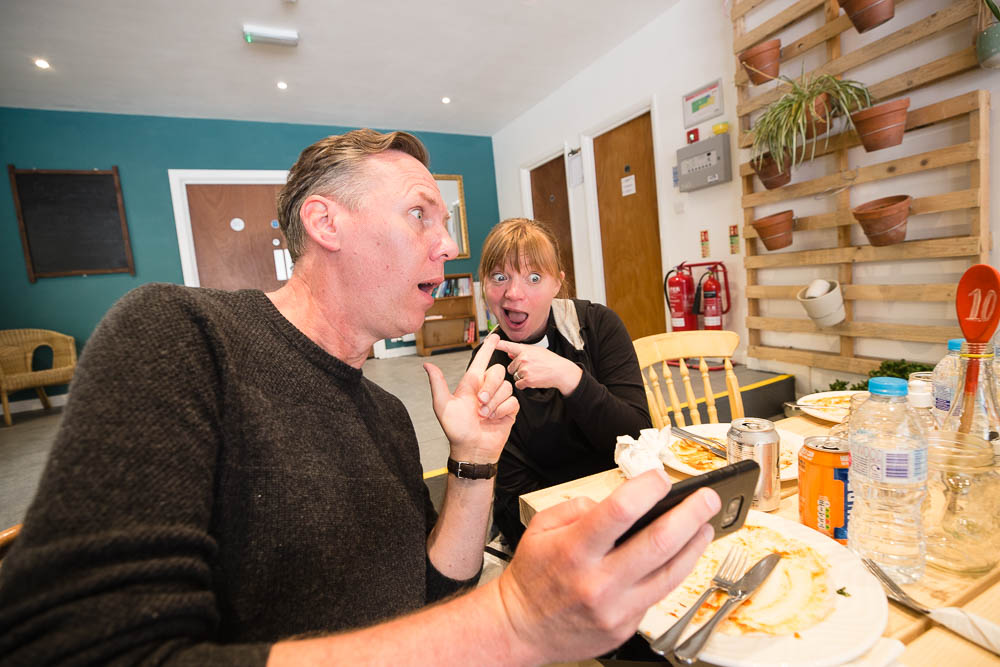 Hamming it up with fellow Pause-for-Thoughter and Songs of Praise host Rev. Kate Bottley
Arriving at Finchale Priory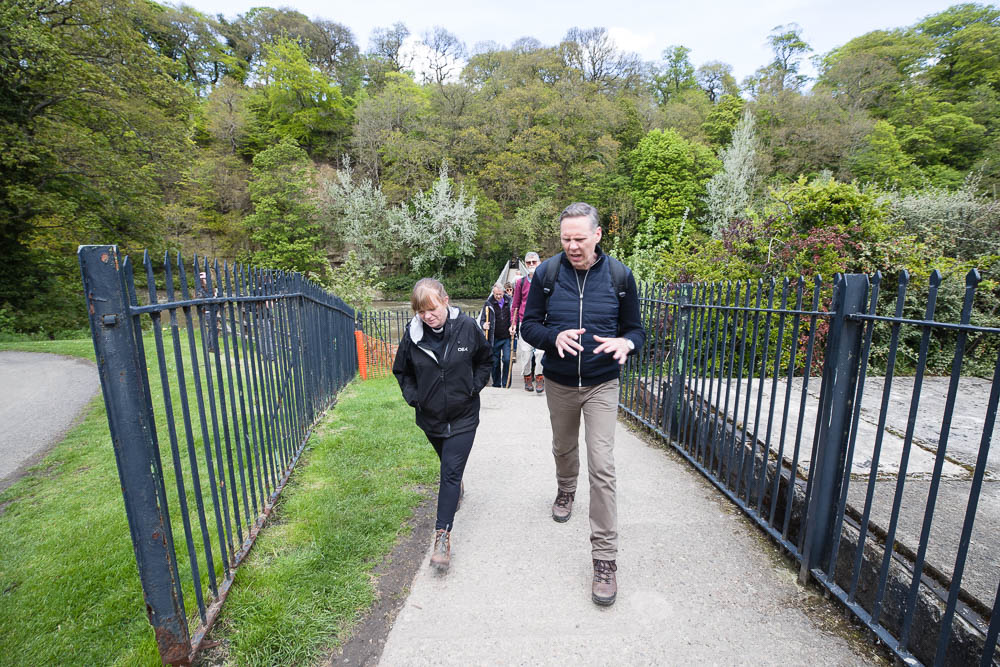 Kate and I did a enjoyable interview for Songs of Praise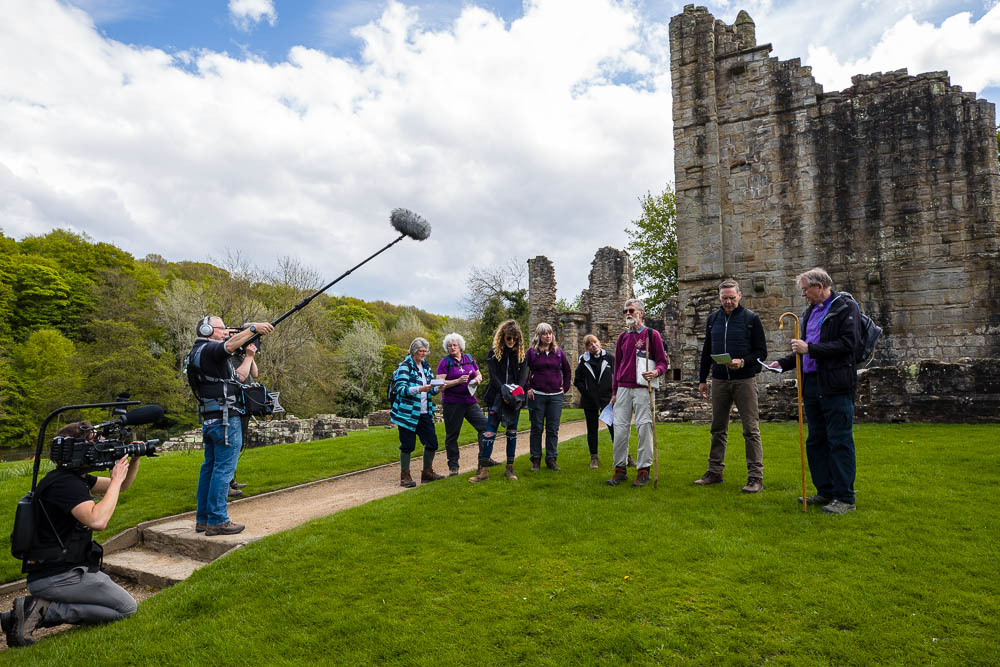 Afternoon prayer at Finchale Abbey, with the Songs of Praise team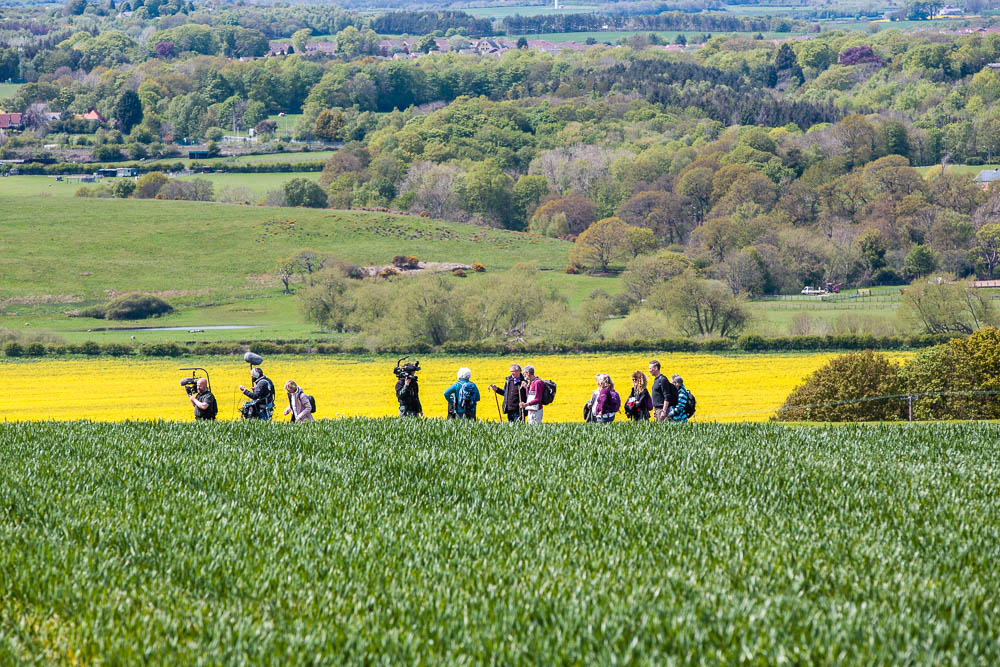 Through the fields, cameras in tow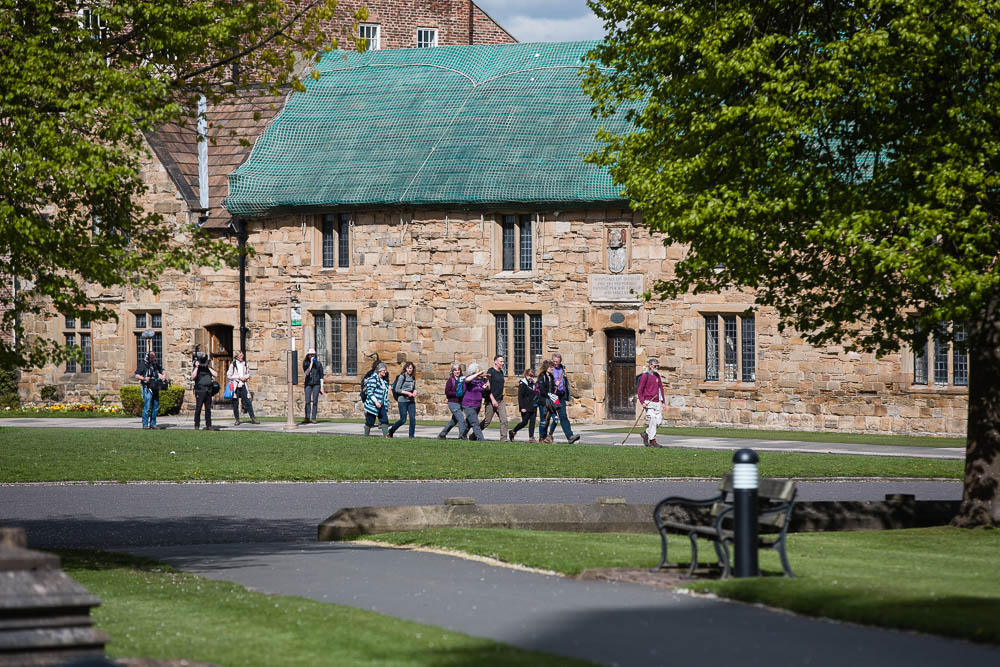 Approaching Durham Cathedral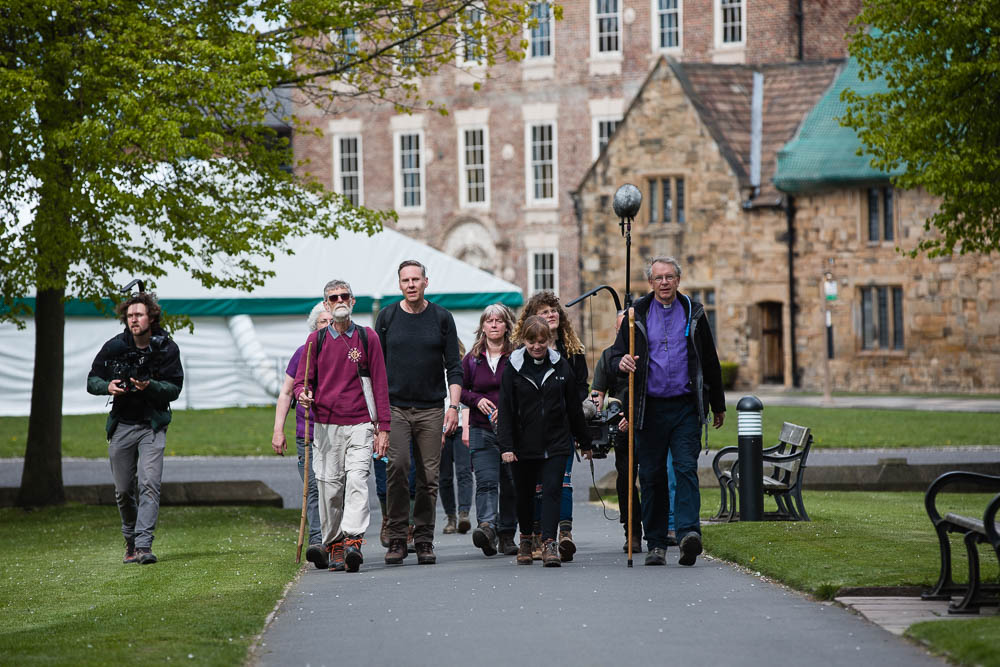 Approaching the grand door, the cathedral's bells ringing for us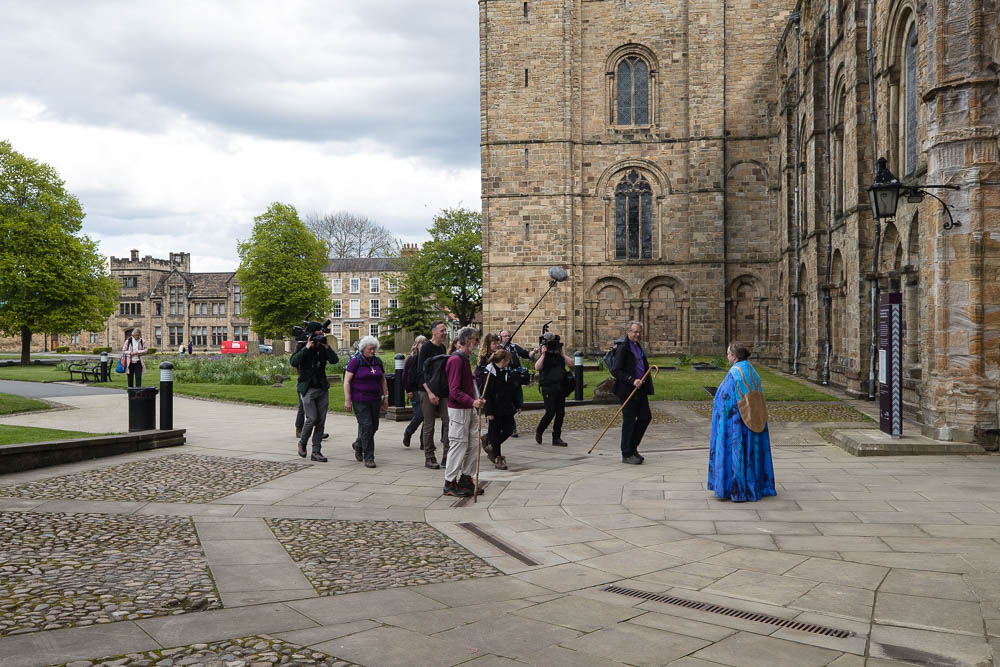 Being welcomed by Cannon Charlie Allen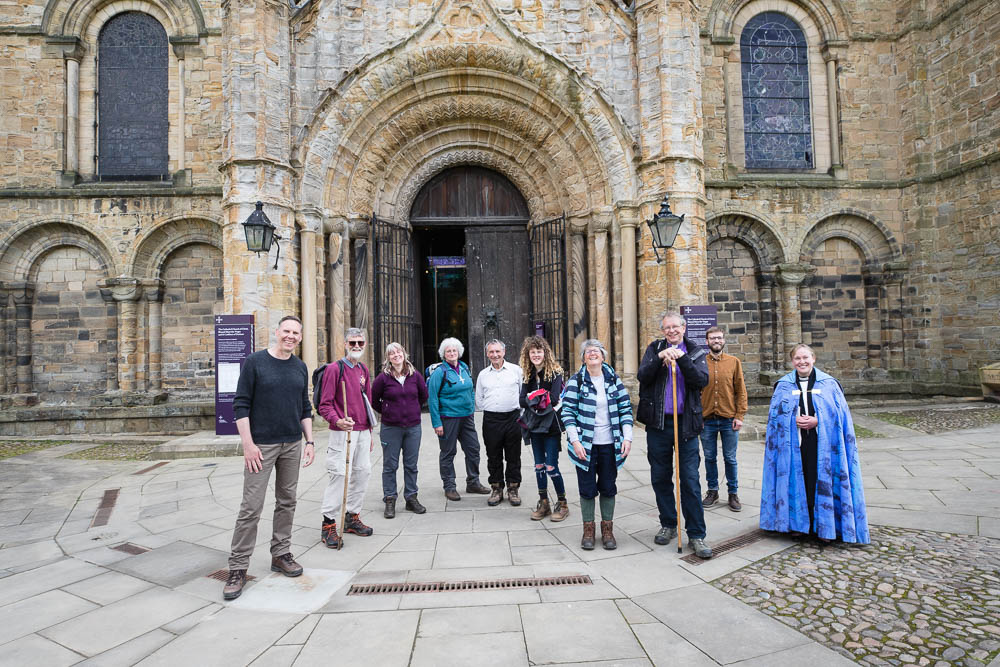 After three days and 45 miles, the pilgrimage is complete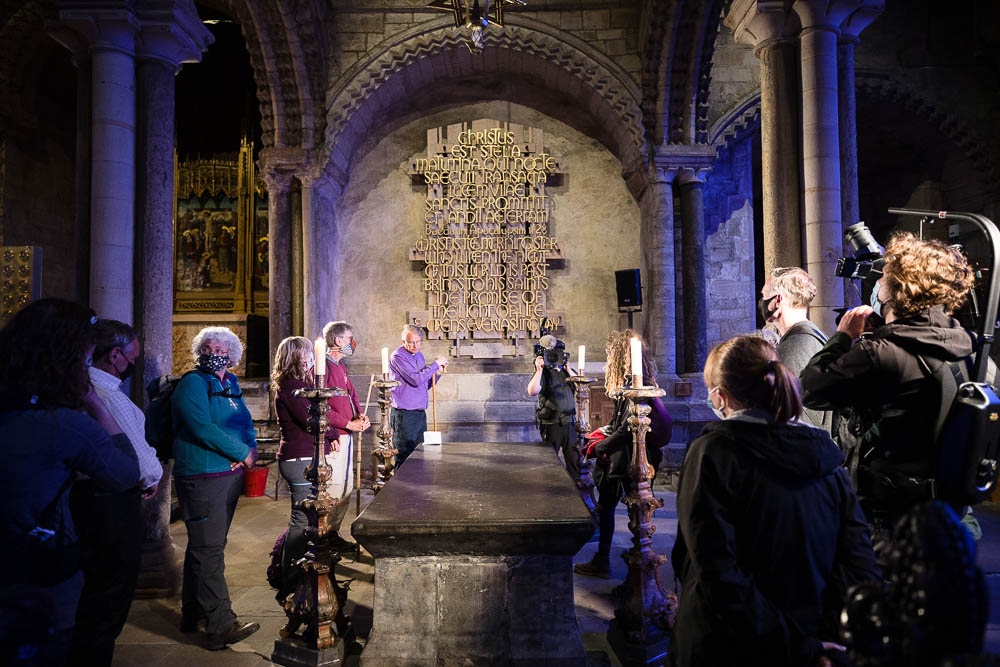 A final moment of prayer at Bede's resting place
Livestream: Called to Recycle Life's Trials
Live from Durham Cathedral
Pilgrimage reminds us that there are no straight lines in either nature or life – it's all bend and curve, both blisters and beauty. Cuthbert walked with a limp and we often do too. Drawing from The Making of Us, we look at how God can recycle life's trials into service to others. With special guests Reverend Kate Bottley and Cannon Charlie Allen.
Do it Yourself: 3-Day Itinerary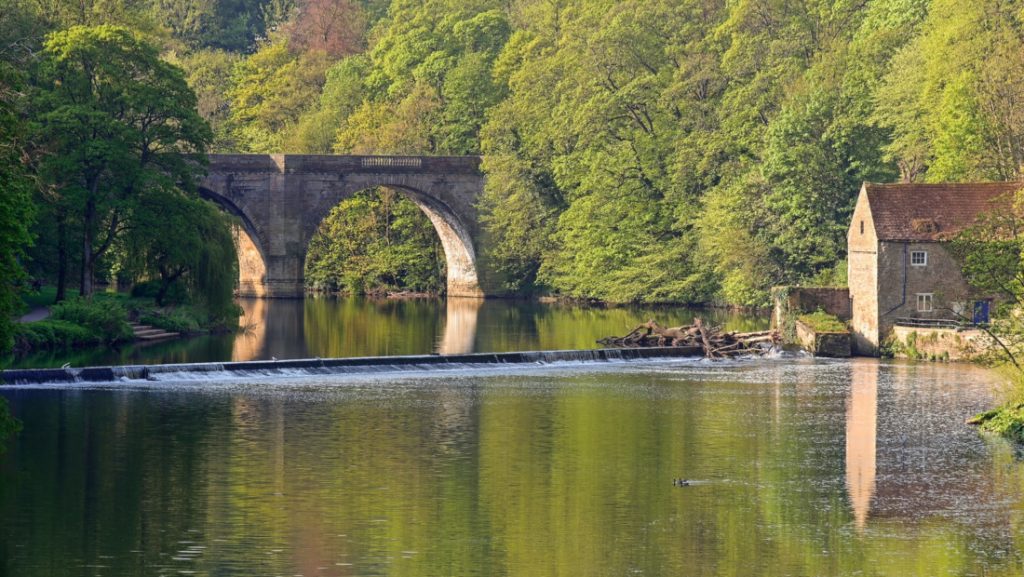 Here's our itinerary for the Way of Learning trail with rough arrival times (maps and GPX files are available here). Do call each church ahead of time to let them know you're planning to visit. They may be able to offer a formal welcome, some refreshment, and a pilgrim stamp to confirm your arrival!
Day 1: Jarrow-Monkwearmouth
09.00 Leave from St Paul's Church, Jarrow NE32 3DY
13.00 Lunch at the Mill, Cleadon Hill GR 389 632
14.45 Whitburn Parish Church, Whitburn SR6 7JF
16.00 St Andrew's Church, Roker SR6 9PT
17.15 St Peter's Church, Monkwearmouth SR6 0DY
Day 2: Monkwearmouth-Chilton Moor
09.00 Leave from St Peter's Church, Monkwearmouth SR6 0DY
11.30 South Hilton Independant Methodist Church SR6 0PE
13.00 Lunch at Penshaw Monument GR 334 543
14.45 St Matthew's Church, Newbottle DH4 4EP
15.45 St Michael & All Angels Church, Houghton-le-Spring DH4 4DN
17.00 St Andrew's Church, Chilton Moor DH4 5NT
Day 3: Chilton Moor-Durham
08.30 Leave from St Andrew's Church, Chilton Moor DH4 5NT
09.30 Floater's Mill, Fencehouses DH4 6BQ
11.45 St Mary & St Cuthbert's Church, Chester-le-Street DH3 3QB
12.10 Lunch at REfUSE Cafe, Cester-le-Street DH3 3AU
14.30 Finchael Prior, Finchale DH1 5SH
16.45 Durham Cathedral, Durham
Northern Saints Trails
You can find maps and downloadable GPX files for all six Northern Saints Trails here:
The Angel's Way (Seaton Sluice-Chester-le-Street)
The Way of Learning (Jarrow-Durham)
The Way of Life (Gainford-Durham)
The Way of Light (Heavenfield-Durham)
The Way of Love (Hartlepool-Durham)
The Way of the Sea (Warkworth-Jarrow)
---
Songs of Praise Episode
As mentioned, a crew from the popular TV program Songs of Praise filmed our meanderings, including interviews with many of us. The episode is scheduled to air in the UK on BBC One at 1.15pm Sunday June 13 and internationally soon after.
This was a special journey, one I'll be reflecting on for some time. I hope you get to take it too.
---
Please Share