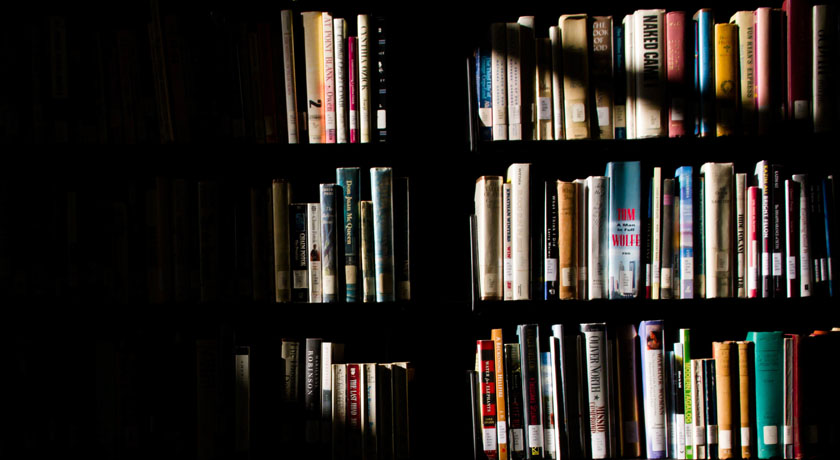 Uncategorized
The Best Books I Read in 2016 (Plus 27 Others Worth Knowing About)
I love to read. I also enjoy putting together a list for you each year of the books I've found particularly helpful, that I've endorsed, or simply found hard to finish. (See my reading lists for 2015, 2014 and 2013 too.) I preference reading good books over new books, and that's reflected in this year's recommended list – all but one being older titles. I was a bit light on fiction reading this year too, something I must rectify in 2017.
What books did you read this year that others should know about? Tell me in the comments below. And while I've added Amazon links for each title, please support your local bricks-and-mortar stores too – particularly your local Christian bookshop.
There are few things more wonderful than a good book!
Particularly Recommended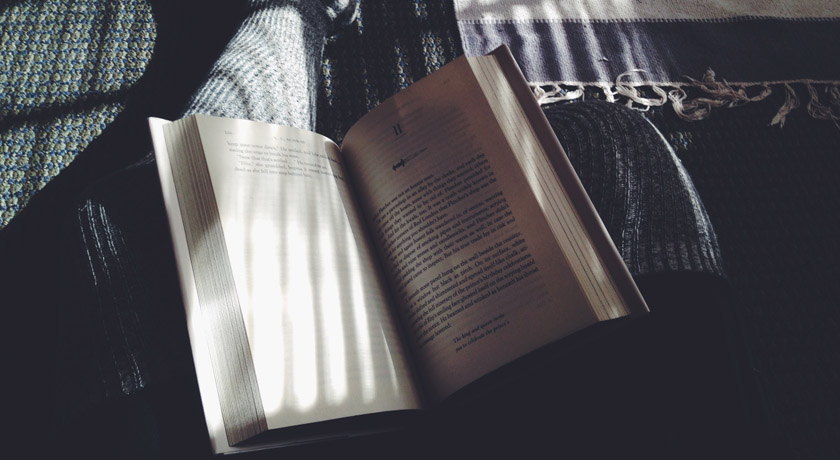 The Dark Night of the Shed by Nick Page Amazon | Amazon UK

Nick combines his trademark wit with something I haven't seen in many of his other books – soul baring. Exploring his own midlife crisis, the life of the biblical character Jacob, and Nick's experience building a shed (it was better than buying a sports car and growing a ponytail), Nick does a brilliant job of guiding today's bloke through transition.

Gilead by Marilynne Robinson Amazon | Amazon UK

Some books are worth reading again. And again. The book that lives up to the hype, Gilead is a wonderful work – lyrical writing, theological reflection, psychological insight, and some of the most alive, believable characters ever written. And you've heard my interview with Marilynne Robinson too, right?

What Should I Do With My Life? by Po Bronson Amazon | Amazon UK

Again, not a new book. And it has a major fault. After countless conversations interviewing people about their search for a calling, Bronson couldn't included one distinct story of a committed Christian following the call of God on their lives? (The Unitarian story doesn't count.) That said, all the questions you've ever asked about finding a vocation are reflected here. The work done to bring this book together was quite astounding.

Crossing the Unknown Sea by David Whyte Amazon | Amazon UK

I wrestled with this book. Whyte is a poet, his writing can be luscious, and he is at his best when recounting stories (like his brush with death on the seas, and his mother's extraordinary dream about him). These, however, become thin about two-thirds in, and the poetry can sometimes feel forced. But when I looked back at how many underlines and dog ears I gave these pages, I realised there were some deep insights here about finding one's place in the world, particularly for the reflective reader.
Books I Endorsed and Special Mentions
Endorsements
Spiritual Growth in a Time of Change by Tony Horsfall Amazon | Amazon UK

"Navigate the midlife transition well and our finest, most fruitful years lay ahead of us. That's the message I've taken away from this gem of a book. Through biblical reflection, insights from the social sciences, and wisdom drawn from his own personal and professional life, Tony Horsfall helps us understand the longings, tensions and questions of the midlife season while showing us how to utilise its inherent opportunities. Spiritual Growth in a Time of Change charts a course to new identity, purpose and fulfilment in God. I highly recommend it."

The Living Cross by Amy Boucher-Pye Amazon | Amazon UK

"Few topics are more central to the Christian life – and life in general – than forgiveness. In this Lenten guide, Amy Boucher Pye traces the forgiveness theme through the length and breadth of scripture, finding it in both expected and surprising places. Combining deep insight and practical exercises, The Living Cross will help you live free from offences both committed and suffered."

Could This Be God? by Brian Harris Amazon | Amazon UK

"A nearly-missed plane flight, a Christmas letter sent in January, a bunch of children using a labyrinth as a rollerblade track – Brian Harris shows us that life's seemingly insignificant moments really do matter. Why? Because God can be found in them. Written with grace, cheer and deep reflection, Could This Be God? is a delightful read that will bring inspiration each day."

Taking My God for a Walk by Tony Collins Amazon | Amazon UK

"Veteran British publisher Tony Collins calls us to join him along the famous Camino pilgrimage path, guiding us through its beautiful, gritty, punishing terrain, while outlining the contours of his distinguished professional life along the way. Joy, pain, regret, discovery – you experience them all on a journey like this."
Special Mentions
Pause for Thought by Various Amazon | Amazon UK

A selection of the most inspirational scripts from BBC Radio 2's popular Pause for Thought segment. It includes a chapter on finding happiness from moi.

A Thing of Beauty by Ashley Eiman Amazon

I met Ashley while visiting the wonderful Glen Eyrie castle in Colorado. She was doing research for this beautifully-written novel, which is a labour of love now ready to be read.

Prayers for a Broken Journey (CD) by Nerida Cuddy Bandcamp

Nerida told me the cover art for her latest album was inspired by my book Resurrection Year and related writings. Take a listen.

The Marriage Sessions (DVD) by Care For The Family Amazon | Amazon UK

What a privilege to join Rob Parsons, Nicky and Sila Lee, Mark and Cathy Madavan, and others on this brilliant DVD on marriage. They gave me the topic of 'commitment'. Get a copy for your church, small group, or marriage enrichment programme.
Also Read in 2016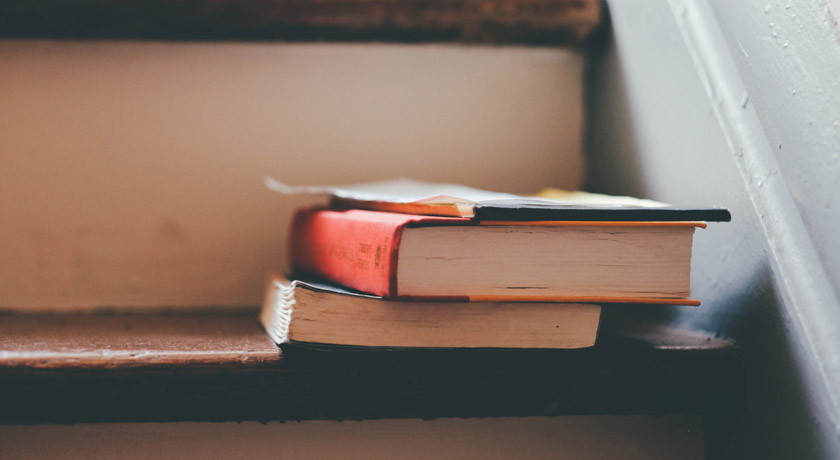 Non-Fiction
To Be Told by Dan Allender (a helpful book on how God can make your trials part of your life's story)
The Life and Miracles of Saint Cuthbert by the Venerable Bede (everyone should read about Cuthbert)
Aidan, Cuthbert and Bede by David Adam (three English saints' lives recreated from the historical accounts)
Help, Thanks, Wow by Anne Lamott (wit, insight and fine wordsmithery)
Everything You've Heard is Wrong by Tony Campolo (an old book on making business more soulful)
The Gift of Being Yourself by David Benner (I liked Surrender to Love better, but still helpful)
The Lindisfarne Gospels by Michelle Brown (I have a good reason to be reading this, but can't tell you yet :))
In Praise of Love by Alain Badiou (no blinding insights here, but a short read)
The Call of Service by Robert Coles (a psychiatrist explores the reasons, hazards and rewards of serving others)
Memoir
Land's Edge by Tim Winton (third reading)
Now and Then by Frederick Buechner (second reading)
Telling Secrets by Frederick Buechner (second reading)
The Sign of Jonas by Thomas Merton (a Trappist monk's diaries wrestling with writing success)
Fiction
On the Road by Jack Kerouac (the Beat Generation bible, sure, but its hedonism brings little light)
True Confessions of Adrian Mole by Sue Townsend (an easy holiday read)
Disappointing or Left Unfinished
Being Human by Steve Chalk (some gems amidst a lot of disjointed and well-worn ideas)
Becoming Human by David Benner (the author leaves his Christian roots behind to find salvation in 'the great nest of being'. Occasional insights but the power of his earlier, more orthodox, work is gone)
The Brothers Karamazov by Feodor Dostoyevski (I know, I know – it's a classic. My friend says I'm reading a poor translation. I may return for another try)
***
Your Turn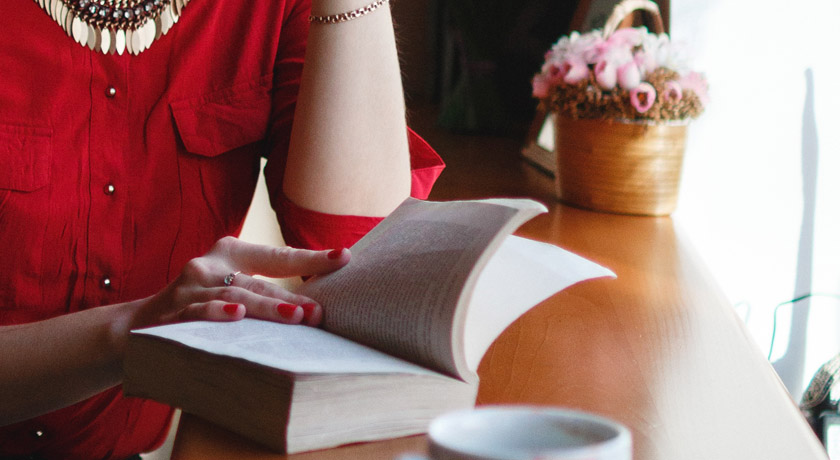 What are you reading that others should know about? Tell me in the comments below
Please Share