Here's the full list of books I read in 2014, those highly recommended, some worth a look (because I wrote jacket endorsements for them – any more proof of quality needed?), and some I couldn't finish. Read any of these too? What did you think? And what are you reading now that others should know about? Do tell.
Particularly Recommended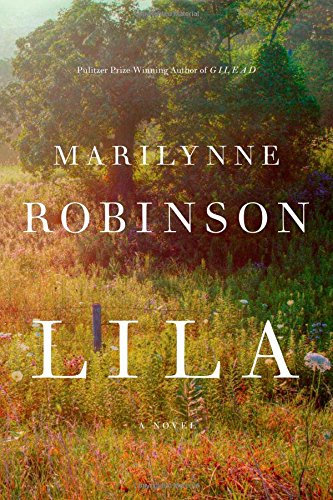 Lila: a Novel by Marilynne Robinson. If this book doesn't win the Pulitzer Prize there should be riots in the streets. A compelling story of a woman on the fringes of society learning how to trust, love, and be loved through the care of a minister named John Aames. Elegant in every sentence, with a brilliant unraveling of the tale, Robinson gives us the inner machinations of Lila Doll as she muses on life, faith and existence. Only a writer of Robinson's calibre can incorporate snippets of the Book of Ezekiel in such an intriguing and unforced way, or a write of Lila's time in a brothel without seediness or innuendo to leave you feeling only grief. I'll read this again soon. Writers, this is how to write. (Listen to my interview with Marilynne Robinson for insights into her writing life)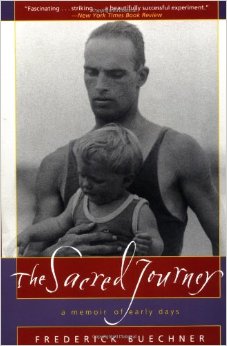 The Sacred Journey by Frederick Beuchner. I'm very much the fan of Buechner's memoirs and this is probably the best he's written (see a couple more below). Lyrical and quotable, he recounts the pivotal experience of his life – the suicide of his father when he was 10 – and how grace has woven that tragedy into something new. Buchener's description of the book's aim is helpful for anyone writing memoir: 'What I propose to do now is to try and listen to my as a whole, or at least to certain key moments of the first half of my life thus far, for whatever meaning, of holiness, of God, there may be in it to hear. My assumption is that the story of any one of us is in some measure the story of us all.'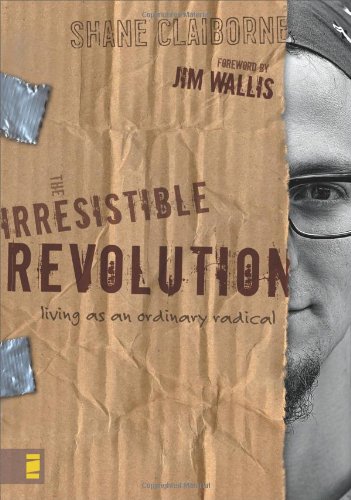 The Irresistible Revolution by Shane Claiborne. Not a new book of course, but so valuable. I've been exploring the theme of love over the last couple of years and read this in conjunction with theologian DA Carson's small book The Difficult Doctrine of the Love of God. It was a helpful exercise. Some of the small theological matters Claiborne gets wrong in this book Carson corrects in his, but what Claiborne and his friends at Philadelphia's Simple Way community get right is what matters most – actually loving people in action. A challenging read to love society's 'least, last and lost.' You can hear my interview with Shane Claiborne here.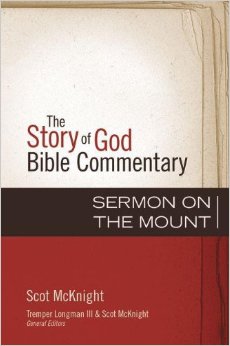 The Sermon on the Mount (commentary) by Scot McKnight. For a little brain food. As I'll explain in the coming months here on the blog, I believe everyone should read Jesus' Sermon on the Mount (found in Matthew 5-7) at least monthly. This is a good commentary that weaves the Sermon into the whole biblical story, taking into account recent scholarship while keeping practical application a high priority. I've read this in conjunction with John Stott's classic book on the Sermon, and Dallas Willard's left-field exploration in The Divine Conspiracy.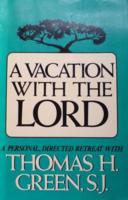 A Vacation with the Lord by Thomas Green. Not a new book and not easily available either. Your best bet is second-hand. But Green takes a user-friendly approach to The Spiritual Exercises by St Ignatius and weaves them into a retreat guide for exploring God's calling. Valuable if you can find a copy.
Books I Endorsed
I've had the privilege of writing jacket endorsements and commendations for several excellent books recently. These titles are all worth your time.
Paradoxology by Krish Kandiah
The Taste of Many Mountains by Bruce Wydick
Citizen by Rob Peabody
Digging for Diamonds by Cathy Madavan
Beyond the Myth of Self-Esteem by John Smith
Called by Ryan Pemberton
Also Read in 2014
Man's Search for Meaning by Viktor Frankl
The Attentive Life by Leighton Ford (second reading)
Let Your Life Speak by Parker Palmer (second reading)
How to Find Your Mission in Life by Richard Bolles
The Grapes of Wrath by John Steinbeck
Of Mice and Men by John Steinbeck
Telling Secrets by Frederick Beuchner
Now and Then by Frederick Buechner
The Tipping Point by Malcolm Gladwell
The Testament by John Grisham
Life of the Beloved by Henri Nouwen
The Way of the Heart by Henri Nouwen
Home by Marilynne Robinson
The Difficult Doctrine of the Love of God by DA Carson
An Altar in the World by Barbara Brown Taylor
The Spiritual Exercises by St Ignatius (free ebook or hardcopy)
The Power and the Glory by Graham Greene
Landscapes of Prayer by Margaret Silf
Restoring the Woven Cord by Michael Mitton
Calling's Way by Mark Richardson (free ebook)
Started but not Finished
Anam Cara by John O'Donohue (some wisdom here but too ephemeral in places)
The Lovely Bones by Alex Sebold (not what I was looking for)
The Famished Road by Ben Okri (just a little too weird)
The Pilgrimage by Paulo Coelho (directions on how to contact a demon were the final straw)
***
Question: What are you reading that others should know about? Tell me now