Guilty Pleasures: Should I Or Shouldn't I?
Every fortnight or so, I get an opportunity to present a short segment on the UK's largest broadcaster, BBC Radio 2. The producers of Pause for Thought allow me and other presenters (all of varying faith backgrounds) to be as 'religious' as we want to be—as long as we don't get preachy. I love sharing Christian ideas with secular audiences, so the spot is a treat to do.
I don't choose the topics, the producers do. So what could I say when they asked me to talk about guilty pleasures? Should I share my penchant for 80s soul and funk music (it's a long way from praise and worship)? Or how I eat Nutella out of the jar (it gets worse—see below). I ended up speaking about false guilt. You see, there are some things we should feel guilty about and some things we shouldn't. But how do you know the difference?
Listen Now
Podcast: Subscribe in iTunes or Stitcher | Right-click to download | Other episodes
Pause For Thought: Guilty Pleasures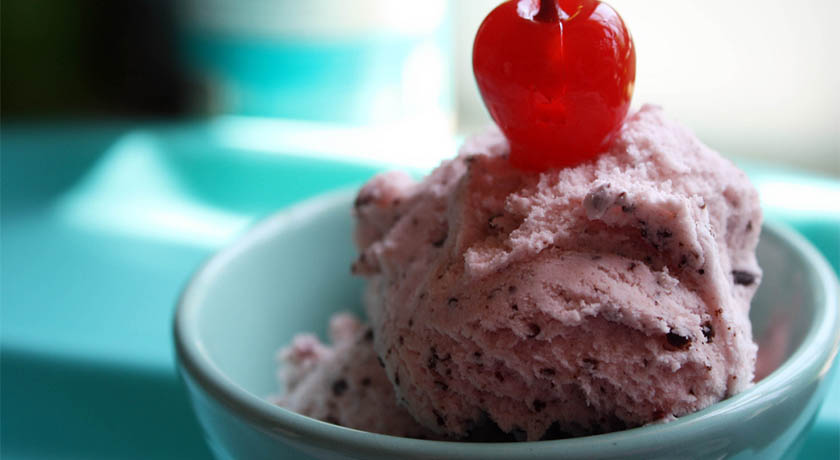 Picture: 'Time for an icecream break', Jessica Wilson, flickr (CC BY-NC-ND 2.0)
My guilty pleasures tend to change over time. When my wife and I first discovered the TV series West Wing, we would watch multiple episodes back-to-back (our record was 5 in one sitting). I've had seasons of slipping a dash of liqueur into my coffee each morning (but don't tell anyone). I'm not alone in having eaten chocolate spread from the jar. But I've made that pleasure even more indulgent by adding a dollop of strawberry sauce to it as well!
Perhaps my one consistent guilty pleasure has been my irregular habit of spending an afternoon in a coffee shop writing in my journal. I can make a single cappuccino last for hours as I scribble down all the ideas in my mind. What makes this delightful activity a guilty pleasure is when I do it: not on the weekend in my spare time, but on a weekday. To sit in a cafe putting my feelings on paper while others pore over spreadsheets or sweat it out on construction sites seems so very indulgent. So, I don't do it very often.
But I should.
To Feel Guilty, Or Not To Feel Guilty?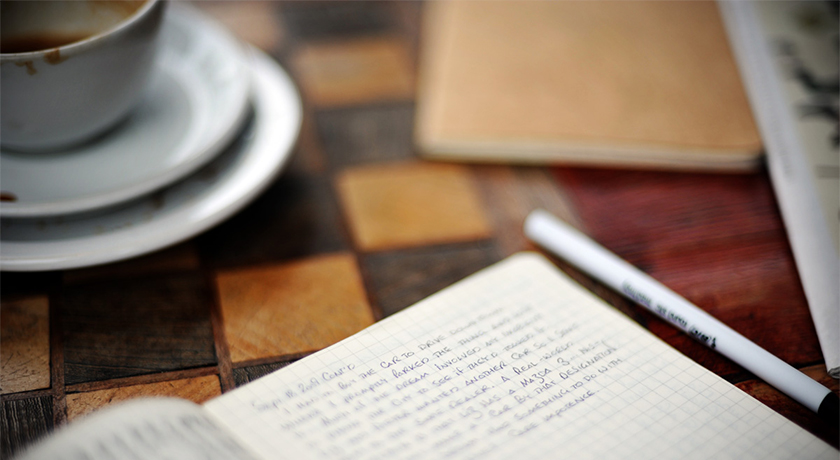 Picture: Coffee and Journal by Wil Taylor, flickr (CC BY-NC-ND 2.0)
As a writer, every book I publish or talk I give starts first in that journal. I may spend hours at the computer crafting the book or the talk, but only after the original idea is found. And those ideas are best found when I'm in a relaxed state with a pen and paper. For me then, cafe time is work time. But that doesn't stop me feeling a little guilty as I sit in that cafe on a Wednesday afternoon.
I've spent much time in my journals reflecting on when, and when not, to feel guilty about something. And I'm convinced we need an external standard to judge those feelings by. This is why I believe something like the Ten Commandments is so important. If we feel guilty for cheating on our partners, or charging clients for work we haven't done, or anything else on that famous list, we can know our conscience is working correctly by motivating us to change. And if we feel guilty about sitting in a cafe journaling on a weekday afternoon, we can ask if our conscience is simply being over-sensitive.
So here's to guilty pleasures that turn out to be not-so–guilty pleasures. If you're coming through Oxford this afternoon, do say hello. I'll be at the corner table in the cafe on High Street—scribbling in a notepad.
Talk to Me
What have you learnt about true and false guilt? Leave a comment below now or call me using the 'Send Voicemail' button on the right. Please also rate and share this podcast on iTunes to help others discover it!
Subscribe
Subscribe to More Than This and never miss an episode.
Please Share This With Others