When you can't become who you want to be, you can still become who you're meant to be. And the person you're meant to be is so much bigger than you've dreamed. In the last few weeks I have done dozens of radio interviews across the US, UK and Australia sharing lessons like this from my book The Making of Us. Here is one of my favourites. In this far-reaching conversation, Susie Larson and I discuss the difference between primary and secondary callings, how fixating on our past achievements can blind us to what God is doing in and through us now, how to leave a legacy, and more. I hope you get as much out of this conversation as I did.
Listen Now
Podcast: Subscribe in iTunes or Stitcher | Right-click to download | Other episodes
In the Interview
If you haven't come across Susie Larson yet, I hope this serves as an introduction between friends. Susie is the best-selling author of fifteen books, and host of the daily syndicated radio show Middays with Susie Larson on the MyFaithRadio network. Every time I've been on her show I've felt like taking notes on what we discuss. She brings as much to the conversation as she draws out of her guests, and her faith and generosity of spirit is contagious. Do check out her show and connect with her on Facebook, Twitter and Instagram.
In this far-ranging interview Susie and I discuss:
The obscure bible verse that can bring new meaning to difficult life seasons
How questions of identity and purpose are not reserved only for the young
What we can learn about God through times of disorientation
The difference between primary and secondary life-callings
The experience in a motel room that changed the way I understand my primary calling (and yours too)
How contemplating your future regrets can help focus your life
One of the most profound ways to leave a legacy
How fixating on one aspect of your identity can blind you to what else God is doing in and through you
And much more
The Making of Us is a work of art. The writing is lyrical and beautiful. If you're in one of those in-between places, I'm telling you, you've got to get this book.
Susie Larson
More Interviews with Sheridan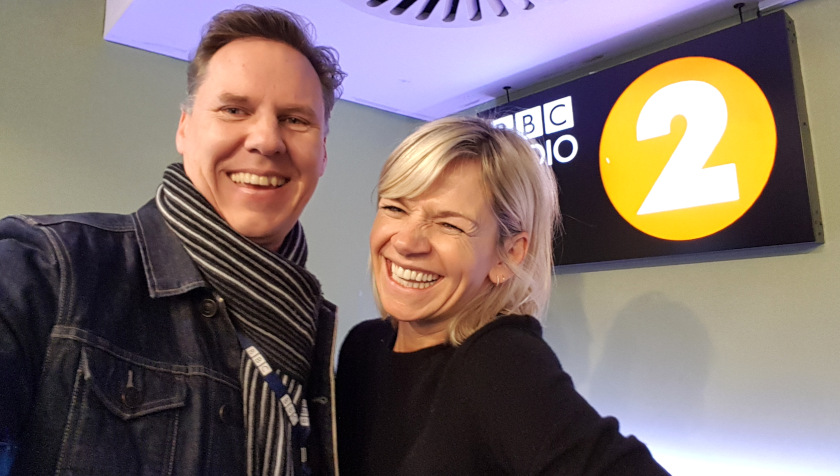 Here are some interviews on The Making of Us that have made it online:
United States
In the Market with Janet Parshall Moody Radio, nationwide
Chris Fabry Live! Moody Radio, nationwide
The Reconnect with Carmen LeBarge MyFaithRadio, nationwide
Breakaway with Kevin Krueger WGTS Washington DC
The Ride Home with John and Kathy Word FM, Pittsburgh
Ken and Deb in the Morning Moody Radio Quad Cities
Scott Herrold Breakfast Show SOS Radio, nationwide
Interview with Marty Guise Bott Radio Network, nationwide
Canada
How to Prevent Work from Seeping into Your Downtime CBC's Tapestry
United Kingdom
Zoe Ball Breakfast Show BBC Radio 2
TBN TV interview with Patrick Regan
Inspirational Breakfast Premier Christian Radio
This is My Story with Ruth O'Reilly-Smith UCB Radio
Australia
Power Lunch with Laura Hope 103.2 Sydney
In Conversation with Clayton 89.9 Light FM Melbourne
The Luke and Susie Show nationwide
Rise and Shine Vision Christian Radio nationwide
Articles
Here are a few of the articles spawned from the book also:
Your Weekend is not Just a Recharge But a Gift in itself The Times
Infertility Prepared Me to Reach Other Childless Men Christianity Today
This Could Be The Making of Us Premier Christianity
Marry Your Trial With Your Talent FaithGateway.com
The Centering Power of Awe GodSpaceLight.com
Caves and Crossroads (book excerpt) Sorted Magazine
What Readers Are Saying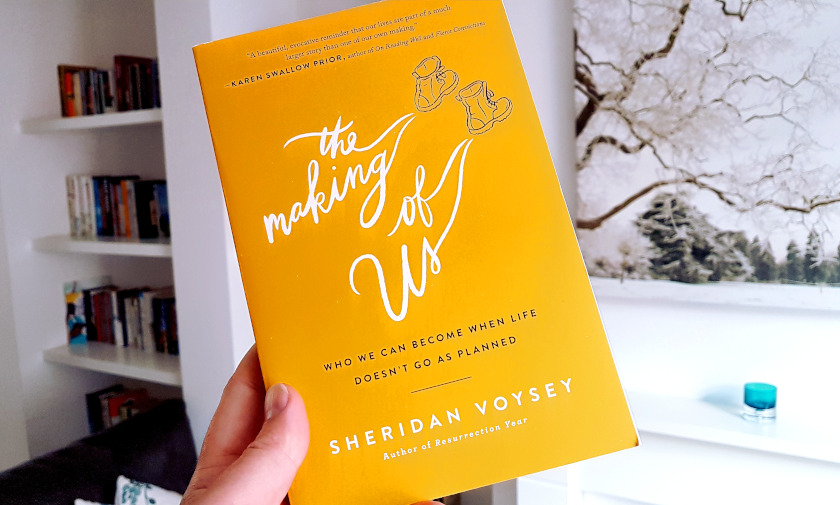 Touching reviews are coming in the book on Amazon, GoodReads and other retailer websites too:
I never expected The Making of Us would have such a profound effect on me, but it has. It has awakened longings within me for true meaning and fulfilment that have laid buried for many years because of life's wounds. Realising that our broken dreams and thwarted hopes need not define us but can truly be 'the making of us' is a most momentous discovery
A Delighted Reader (Amazon)
This book has been hard to put down. More than a teaching guide, the book journeys with you, subtly but powerfully creating revelations in your soul
Kit (GoodReads)
It is difficult to find books which unpack in accessible ways what God's concern for who we are as people looks like in the messiness of life. The Making of Us is such a book.
Adam (GoodReads)
After the first few pages it became clear this was a book to be read carefully, mindfully and indulgently, as there is truth and poetry on every page. I plan to re-read it to remind myself of all the fabulous things it brings
Amazon Customer
Not only will I be recommending it to all I know, I'll be buying copies for people I know will benefit
Amy (GoodReads)
What Reviewers Are Saying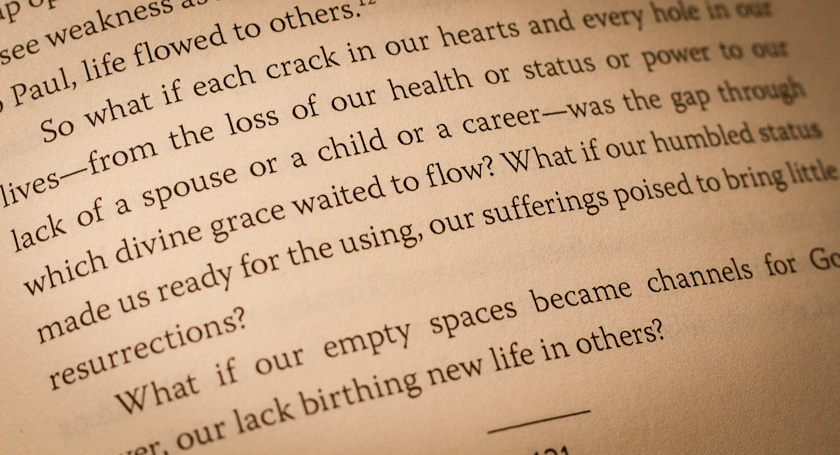 Arts Review An eloquent, evocative reflection upon spiritual essence and mortal flaws and trials
Baptist Times Not a self-help manual of answers, but a window which can increase self-understanding
Midwest Book Review A deftly written, inherently fascinating, inspired and inspiring personal story, The Making of Us is unreservedly recommend reading and highly recommended for community library collections
Tony Horsfall As we read, it feels as if Sheridan is speaking directly into our soul, every chapter like a session with a wise and understanding spiritual director
Evangelical Church Library Association The answers he ends up giving are tough but powerful, because he refuses to settle for shallow answers as he considers his struggles as well as what he went through with his wife. 5 stars
Monastic Living At the end, there is an excellent reflection guide with questions about each chapter which, as well as being helpful for individuals, makes the book ideal for a group to study together
Stuckinabook.com What Sheridan is so good at is using the specifics of his life to guide anybody reading the book, drawing general lessons from individual events
SCSkillman.com I give this book the highest possible rating, 5 stars
Mel Menzies Right from the first page I found myself enthralled, as if I were meeting someone whom I knew, instantly, was going to become a friend
NearlyMarthAgain The little insights into God speaking to him are especially enlightening. I would read it to find out that you are not alone and that there is a way forward, even if the final destination is not what you hoped for
Vicky Cottingham A Discussion Guide or Study Guide is a great addition to a book and, in my opinion, Sheridan's Reflection Guide at the end of his book is one of the best I've come across
Liz Carter It is lyrical, inspiring and profound, and I would recommend it to anyone who doesn't always feel like their loose ends tie up or their lives make complete sense
Jennie Pollock The result is a beautiful, helpful, hopeful book for anyone who is wrestling with knowing how to keep walking forwards when the road ahead is unclear and its destination uncertain.
Get the Book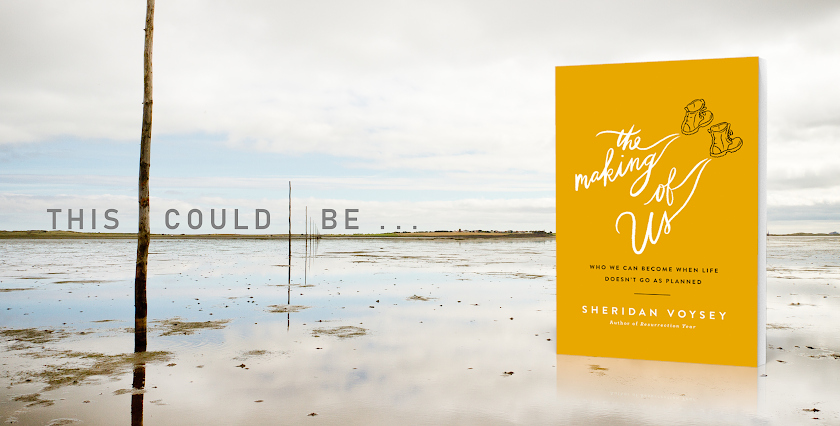 Please Share This!