When Looking in the Mirror Isn't Pretty
We've all had those days when we'd rather not see the reflection staring back at us from the mirror. And I'm not talking about bad hair days. At some point each of us has a moment (or two, or three) when life holds up its big metaphorical mirror and gives us a glimpse of our true selves—which leaves us unimpressed.
One of these uncomfortable moments came to mind when I was asked to speak on Looking in the Mirror for BBC Radio 2's Pause for Thought segment recently. It's a story I'd rather not share with you, actually. But as you'll hear, I believe it can be good for the soul to get these things out in the open.
Listen Now
Podcast: Subscribe in iTunes or Stitcher | Right-click to download | Other episodes
Looking in the Mirror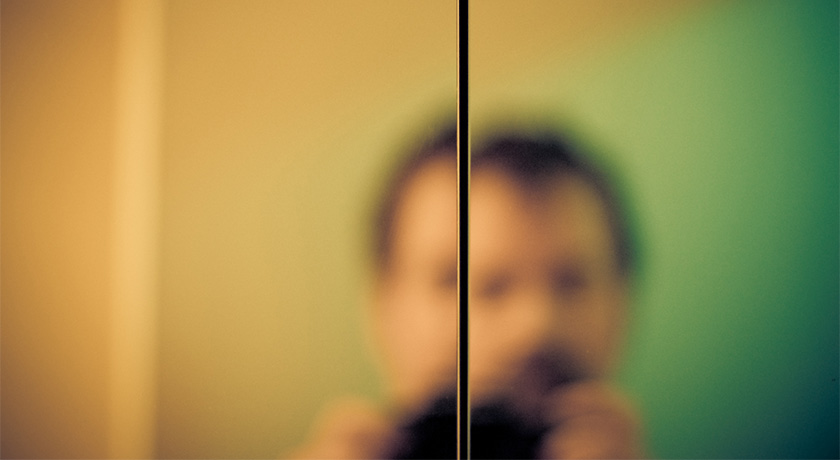 As Winston Churchill approached his 80th birthday, parliament commissioned the artist Graham Sutherland to paint his portrait. Churchill reportedly asked Sutherland how he planned to paint him: "As a cherub, or as the Bulldog?" Churchill liked these two popular images of himself. But Sutherland said he would only paint what he saw.
As history tells it, Churchill was not happy with the results. Sutherland's portrait had him sitting lopsided in a chair wearing his trademark scowl. After its official unveiling, Churchill hid the painting in his cellar. It was later destroyed.
I like this story because it shows one of history's heroes was just like us. Each of us has an image we want others to see—for Churchill it was the strong 'bulldog'; for us it might be an image of success, intelligence or popularity. And when another, less flattering, side of ourselves emerges, we can want to hide it away—perhaps fearing we won't be loved or accepted if others saw it.
A Moment of Painful Self-Awareness
Australia is a large country. It can take hours to drive between towns and fatigue can lead to accidents. So at busy holiday times rest stops are set up on major highways with volunteers offering free coffee. My wife and I grew to enjoy these stops during our long drives there.
On one trip, Merryn and I pulled in and ordered our coffee. An attendant handed the two ups over, then asked me for two dollars. I asked why. She pointed to the small print on the sign—at this stop, only the driver got a free coffee; you had to pay for passengers. This did not sit well with me. In front of the others in line, I told her this was false advertising and walked off in a huff. When we got back to the car, Merryn told me how embarrassed she was at my behaviour. I had turned a gift into an entitlement and acted like a spoilt child when I didn't get it. She was right.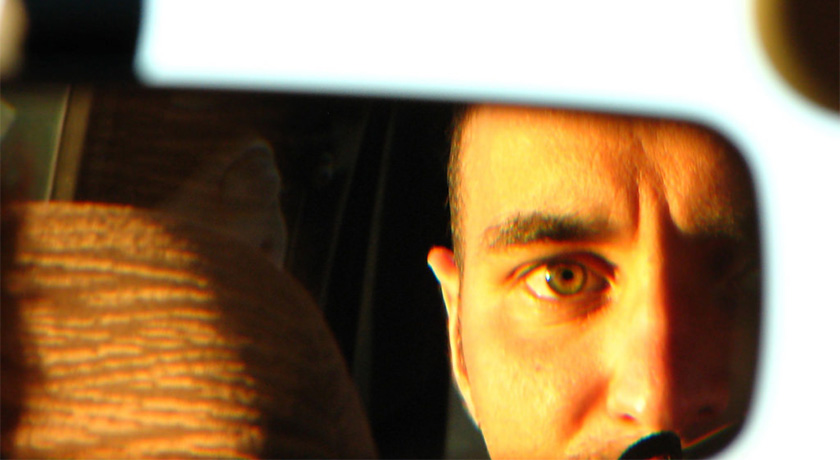 That incident troubled me deeply because it showed I wasn't always the kind, grateful person I imagined myself to be—or wanted others to see. There was a side of me that wasn't pretty. And I wanted to cover it up with excuses, or hide it by driving away. But I could feel the frown of God on that. I went back to the woman instead, and apologised.
The God I follow accepts me unconditionally but wants me to face my ugly side—confessing it to him and others where necessary. This is never easy to do, but can be liberating too. When you come clean about your failings you find out who really loves you, warts and all. And you can look at yourself in the mirror without shame.
Talk to Me
Got an insight or experience to share? Leave a comment below now or call me using the 'Send Voicemail' button on the right. Please also rate and share this podcast on iTunes to help others discover it!
Subscribe
Subscribe to More Than This and never miss an episode.
Please Share