Introducing My New Book Project: Resilient!
Update: Resilient is here! Find out more
I'm excited! Very excited in fact. Today dear friends I announce to you my next book project called – drum-roll please – Resilient: Your Invitation to a Jesus-Shaped Life. It's all about developing inner strength to weather life's storms and flourish. The book releases worldwide on Wednesday October 21. There'll be a short film series, study guide, free introductory ebook, and much more to accompany it.
And it all came about from an experiment…
Finding Resilience in Unexpected Places
Resilience has become a big thing of late, with researchers beginning to explore the factors that lead people to bounce back after life's physical, emotional or spiritual storms. To become a resilient person, they've discovered, you need the ability to amplify positive emotions like hope and love while managing negative ones like bitterness and anger, have strong relationships, and find a sense of meaning and purpose to your life.
After moving to England in 2011 following my own battering storms, I began exploring resilience too, because I needed those same factors in my life again. But instead of learning about it from the psychological literature, I found it in a surprising place.
I had read Jesus' Sermon on the Mount plenty of times before, but normally briskly. These famous words of Jesus contain much reassurance – like how the grieving will be comforted, the poor blessed, and all of us provisioned by God's care. But for the most part the Sermon is challenging, demanding, radical. It was easy to breeze past the hard parts when the easy ones lay just ahead.
Then one day I tried an experiment: I decided to read the Sermon every day for a month. All of it, not just the easy bits. Each morning I read it slowly and prayerfully, either in whole or in part, and on weekends I studied it in depth. The experiment stretched beyond one month to two, and then on to three. Before I knew it, the Sermon had taken hold of me.
A Manifesto for a Resilient Life
And for good reason. In the Sermon I found a guide to the essential aspects of life. From sex to prayer to conflict to possessions, it covers the grittiest of topics without embarrassment or apology. In it I discovered it's "little people" like us with all our weaknesses that God makes great, and by living out Jesus' words we will bound back after difficulty. All the factors the researchers found are contained in the Sermon. Jesus beat the psychologists to their discoveries by a couple of millennia.
My experiment continued for several months, I began to change, and Resilient is the result. In the book I present 90 readings full of stories, discoveries and (I hope) insights from the Sermon and other scriptures designed to help you…
clarify your callings,
recalibrate your relationships,
enliven your spiritual practices
guide your life choices
… and by doing so, find resilience. The purpose of the Sermon is revealed in its ending. Those who put Jesus' teaching into practice will withstand life's storms. They will bounce back and not collapse. They will be resilient.
What People Are Saying
Resilient is getting some nice commendations from people I greatly admire. Here are just a few of them: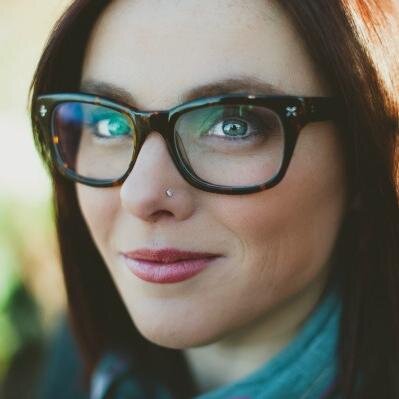 Refreshing and wise, Resilient takes the words of Jesus' Sermon on the Mount right out of the 'nice-but-unrealistic' box we've placed them into, and centers this rich teaching smack into our messy real lives where it belongs. Resilient is hopeful, practical, and challenging—I loved it.
Sarah Bessey, author of Jesus Feminist and Out of Sorts

Beautifully written, deeply inspiring meditations to begin or end the day. Both the beginning disciple and the senior saint—and everyone in between—will find these daily meditations prodding, challenging, and nurturing.
Ron Sider, author of Rich Christians in an Age of Hunger, and Senior Distinguished Professor of Theology, Palmer Seminary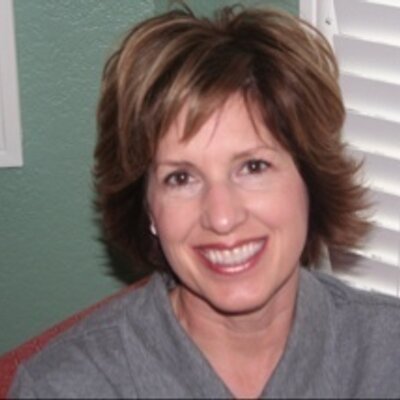 When a heart is teachable in and through the trials of life, God grows a reservoir of wisdom through which he can move, act, and reveal. Sheridan Voysey is that heart and he shares much truth and wisdom in this book. Thank you, Sheridan, for leading us to deeper waters of truth in Christ.
Denalyn Lucado, coauthor of Lucado Treasury of Bedtime Prayers

This is a powerfully written, spiritually nourishing, and practically enabling series of meditations by a master communicator, intimate with God and connected to today's culture.
Simon Ponsonby, author of More and God Is for Us, and Pastor of Theology at St Aldate's, Oxford
Some Questions Answered
When will Resilient be released?
On Wednesday October 21 in all formats worldwide. The DVD will follow mid-2016
Can I pre-order it now?
Yes! [amazon_link id="1627073566″ target="_blank" ]Amazon[/amazon_link], B&N and Koorong have it available for pre-order already
Is this the follow up to Resurrection Year?
No – that book is still to come, and Resilient is a devotional book rather than a memoir. But the theme is apt. I haven't met a Resurrection Year reader yet who hasn't wanted to develop resilience
Who is Resilient written for?
Specifically for millennials, but adults of every age are telling me they love it
Where will I be able to get it?
All online retailers, your favourite Christian bookstore, and any bookshop by request if it's not on its shelves
When can I read some of it?
I'll be sharing excerpts of Resilient on this blog soon. Join my email list and you'll be the first to be notified of them, plus other free goodies!
What's your dream for the book?
That Resilient would catalyse a movement of individuals and small groups across the world delving deep into the Sermon on the Mount and being transformed by the experience. That's all 🙂