Can You Be Born Again Through a Pair of Jeans? Plenty Of Us Think So
I saw a picture of a shopping mall advertisement the other day. The headline read, 'Be born again.' It was for a plastic surgeon on level 3. It's not the first time a product or service has promised eternal life. Levi's jeans once promised the same. Advertisements like these make explicit what's happening for many of us today: we're looking for new life through the things we buy—whether a face lift or a pair of jeans. In many ways the shopping mall has become our cathedral.
But there's one problem with looking for eternal life at the shopping mall: no matter how hard we try to make them, material things can't satisfy spiritual needs. That's what I shared on BBC Radio 2 recently.
Listen Now
Podcast: Subscribe in iTunes or Stitcher | Right-click to download | Other episodes
Pause For Thought: Our Search For Liberation
A few years ago a jeans company ran an intriguing TV commercial. The ad begins with a woman wading into a river, followed by three men. The woman wears a skirt; the men wear the brand-name jeans. One of the men then puts his hand on the woman's forehead, and baptises her in the water. As she comes up, we see a miracle has happened: she no longer wears a skirt—but a pair of those brand name jeans! As she walks away, the phrase "Born Again" appears on the screen.
I find that advertisement poignant. I believe many of us, at some point, feel a spiritual void in our lives. We want to be liberated from this emptiness, to become someone new. And the remedy we're told through all these commercials is to go out and buy something: fill the void with a new car or hairstyle; be "Born Again" through a new pair of jeans. The problem is, material things don't satisfy spiritual needs.
How Materialism Reduces Our Happiness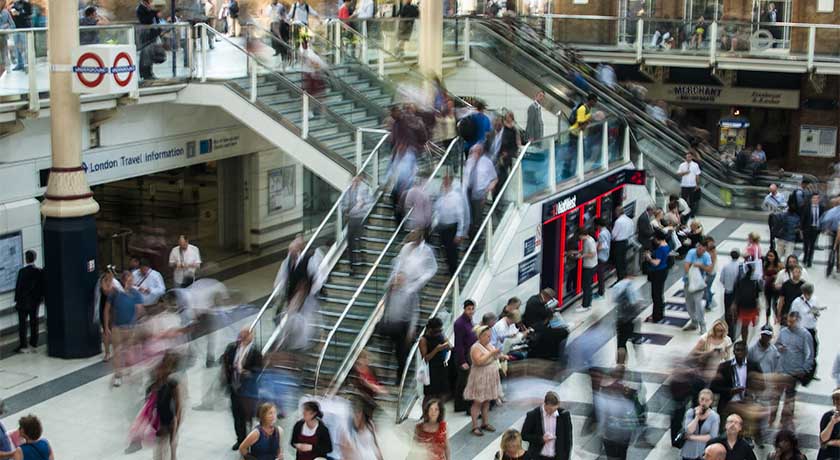 Photo: Anna Dziubinska
Psychologist Oliver James has pointed this out. He's found that when we centre our lives on money, possessions and personal appearance, we suffer increased levels of depression, anxiety, and relationship breakdown. He found that the more materialistic we are, the less loyal, helpful, and joyful we become. So much for liberation.
Jesus said as much all those years ago. In his famous speech called the Sermon on the Mount, he warned that a life focused on possessions will lead to heartbreak: everything we buy will ultimately decay. He said obsessing over what we wear will leave us worried and anxious. He described money as a god that ruined those who worshipped it. His remedy for that inner void was far different. Instead of trying to fill it with cars or clothes, he said we could fill it with God himself—a God who wants to be our Father, and treat us as his children.
It was Jesus who first coined the phrase that became the strapline of that commercial. He told a man named Nicodemus he must be "Born Again". If Nicodemus was here I wonder what he'd make of that commercial. Because brand names can't liberate us from inner emptiness. God can't be replaced with a pair of jeans.
Learn More
| | |
| --- | --- |
| | I've drawn this idea from my devotional book Resilient which more on fulfilling spiritual longing, the religious aspects of materialism, and more. |
Talk to Me
Got something to add or a question to ask? Leave a comment below now or call me using the 'Send Voicemail' button on the right. Please also rate and share this podcast on iTunes to help others discover it!
Subscribe
Subscribe to More Than This and never miss an episode.
Please Share This With Others