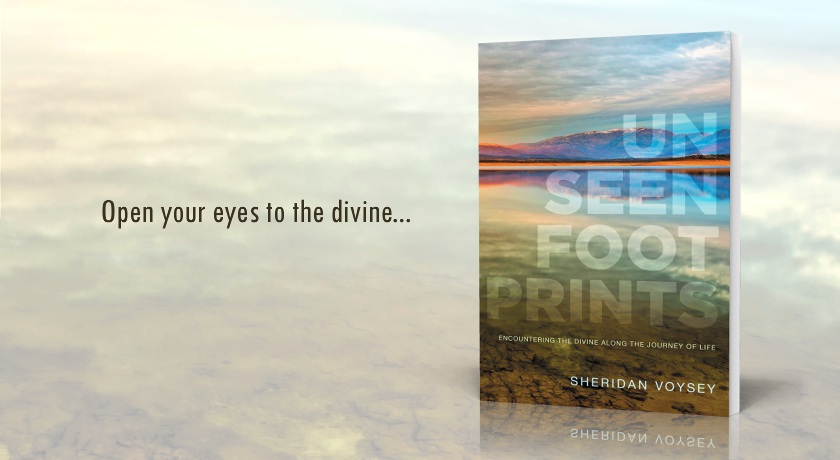 Unseen Footprints
Over 70,000 copies in print!
Winning the Christian Book of the Year award on its first Australian release, this fourth edition of Unseen Footprints is perfect as a gift, for book clubs and small group use, or simply for personal inspiration.
About the Book
It might be a spectacular sunset. A kind deed by a stranger. Or maybe a random "aha moment" that leaves you sensing there's more to this life than what you can see. Something bigger. Perhaps Someone bigger.
Unseen Footprints opens our spiritual eyes to the activity of the divine all around us. Sheridan Voysey takes feelings common to the human experience—pain, yearning, doubt, awe—and through them points to the possibility of a real God who is there. And who cares.
Featuring stories from contemporary life and insights from his own spiritual journey, Voysey creatively intersects the mundane and spiritual. That's where an open heart can discover an authentic relationship with the God who's been walking beside us all along… leaving unseen footprints.
Praise for Unseen Footprints
Sheridan Voysey has written a charming book brimming with evocative stories and subversive parables that coax us into the complex search for meaning. As a guide he manages to be spiritual without being religious and reflective without being sentimental—an artful little gem.
Alan Hirsch, author, The Forgotten Ways
A thoroughly enjoyable meander through the varieties of ways that God touches us and draws us closer to himself. Through a delightful examination of movies, social trends, personal conversations and natural wonders, Sheridan Voysey leads us on a journey to discover God's unseen footprints in our lives.
Michael Frost, author, Seeing God in the Ordinary and Incarnate
Reading Unseen Footprints will open your eyes to the God who is already present in your life and in this amazing world of ours. It invites us along a path of grace, true vocation and transformation.
Tim Costello, Former CEO, World Vision Australia
About the Author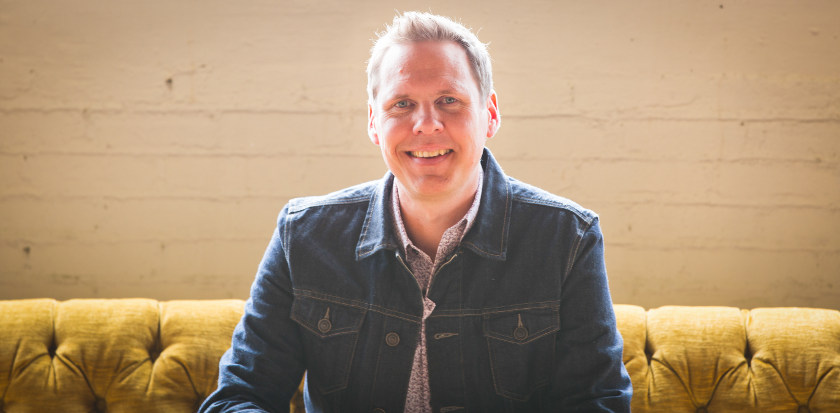 Sheridan Voysey is a writer, speaker, and broadcaster on faith and spirituality. His other books include The Making of Us: Who We Can Become When Life Doesn't Go as Planned, Resurrection Year: Turning Broken Dreams into New Beginnings, and Resilient: Your Invitation to a Jesus-Shaped Life. He has been featured in numerous TV and radio programs, including Day of Discovery and 100 Huntley Street, is a regular contributor to faith programs on BBC Radio 2, and speaks at conferences and events around the world.
Get the FREE Study Guide
The Unseen Footprints Study Guide includes eight short exercises to help you spot God's unseen footprints in your life. It's yours as a thank you gift when you subscribe to my email updates. Just add your name and email and it will be in your inbox in minutes: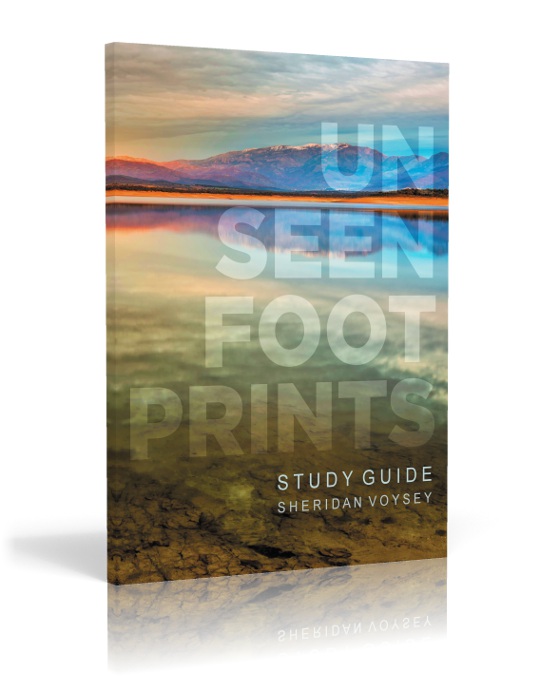 By subscribing you consent for your email to be used to send you blog posts and other information from me. Your information will never by handed to another party for marketing purposes. More on privacy here.
What Readers are Saying
I can't pass up the chance to say how much I enjoyed Unseen Footprints. I appreciated how true your reflections and insights are about our Heavenly Father, both for Christians and those who are seeking God. Thank you for writing such an amazing book.
Amy, Sydney
Despite not presently being a church goer, I found Unseen Footprints an awakening read. It was a very random but serendipitous series of events which led me to a tiny bookstore, where I was more sheltering from the heavy downpour outside than browsing for a tome. Twenty minutes later I left the store carrying your book.
Richard, Newcastle upon Tyne
Unseen Footprints is absolutely brilliant! I have often looked for decent stuff to give to my spiritual friends who are interested in faith but apprehensive. It is seriously one of the best reads of its kind that I have had in a while.
Andrew, Perth
Once in a while a book comes along that changes your life. The beauty and power of the words in Unseen Footprints touched me so deeply I was moved to tears. It marked a turning point in my life, not just spiritually, but in all aspects of it.
Alison, Sydney
I have been feeling rather distant from God most of this year and I have just read the chapter in Unseen Footprints about doubting God. I have been thinking of giving up lately, however, each time something draws me back. So, thank you for writing this book. Reading it is helping me to understand God a little more.
Jessica, Melbourne
I have read Unseen Footprints and loved it, and am ordering more for my friends and family.
Jill, Spain