The Question That Shook Me From Relational Complacency
It was the question that burrowed under my skin and wouldn't come out. And it did me good, shaking me from my complacency. It came a few years ago when Merryn and I were sitting in a seminar on fostering and adoption. As well as informing us of the joys that adoption can bring, our straight-talking facilitator had just told us in toe-curling detail how difficult building a family this way could be. "You'll need a support network around you," she said, "people who'll be there for you." Then she issued that penetrating question.
"Who can you call at 2am when everything's gone wrong?"
Who Could You Call?
I remember my pen hovering over the workbook page, unable to think of a name to write in. It wasn't that I didn't have friends, just that they lived hours away in other cities. How much was I keeping in touch with them, I started wondering, sitting there. What am I doing to build new friendships now? Very little. I'd been so busy.
If you've read my book Resurrection Year you'll know the frustrations that ensued as we pursued the path of adoption. But if there's one thing the experience did give me it was that question, which became a prompt to me and has proven a catalytic question to the many I've shared it with since.
Who could you call at 2am in your moment of need? In your moment of greatest vulnerability and your friend's moment of greatest inconvenience?
Birthdays in Calendars
From that moment in the seminar room I realised I needed to get intentional about friend-making and friend-tending. The first thing I did? Put my friend's birthdays in Outlook with a 2-week reminder so I could send a card, a note or arrange a phone call. I know, it wasn't revolutionary. I started small. But I started.
Fast forward to 2020 and having believed I'd heard a whisper from God to focus more on this topic, I've since learnt there's so much more we can do to be intentional about our friendships. What started off as a book is becoming an organisation (backstory here), which is getting more exciting by the day.
Getting Intentional
If you, like me, want to get more intentional about this most overlooked and undervalued of relationships, please join me for one of two special pilot courses I'm running. You'll be part of a small group putting the content to the test with a university researcher, ahead of rolling the courses out more broadly. In six fun and empowering sessions we'll explore what friendship is, can be, and must be if we're to live well.
I'm holding one course in Oxford UK.
And one live online for the rest of us 🙂.
We have people joining from three continents us so far. I'd love to welcome you too.
---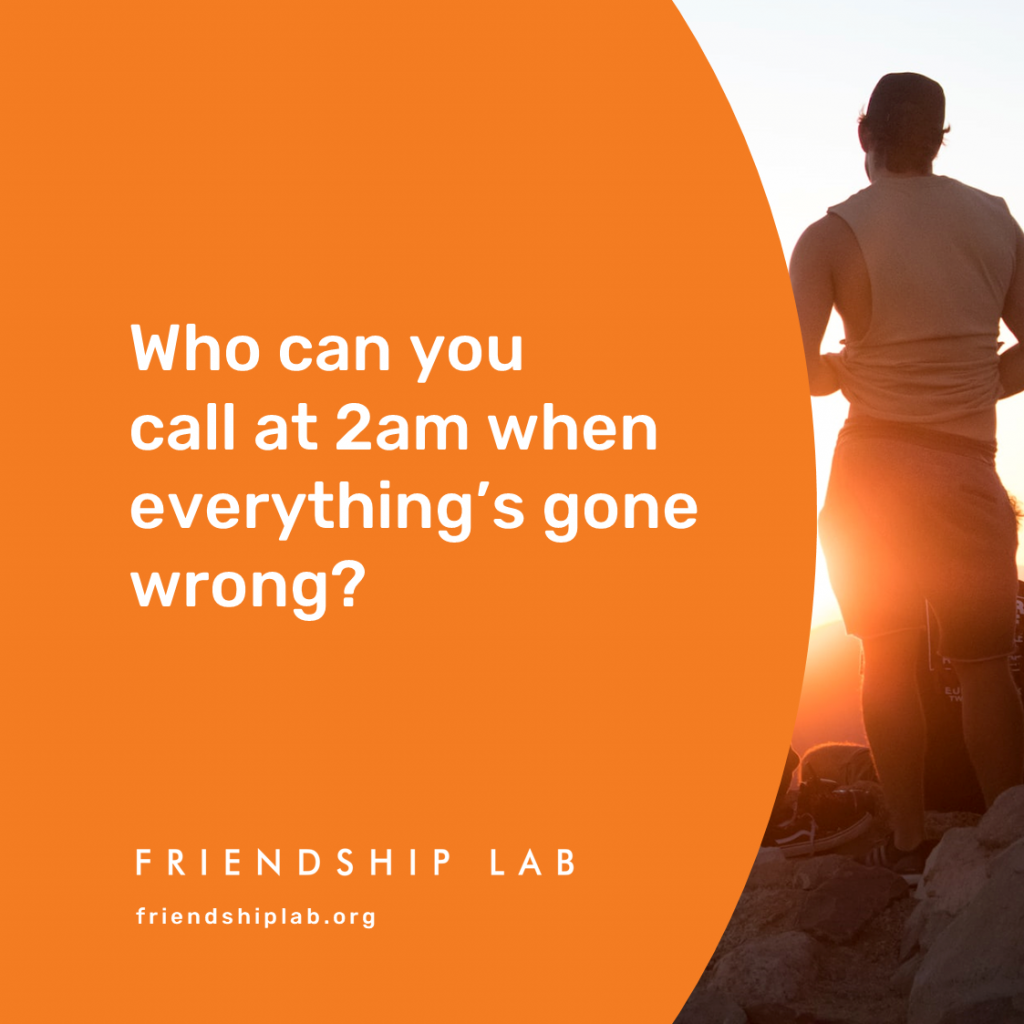 ---
Please Share