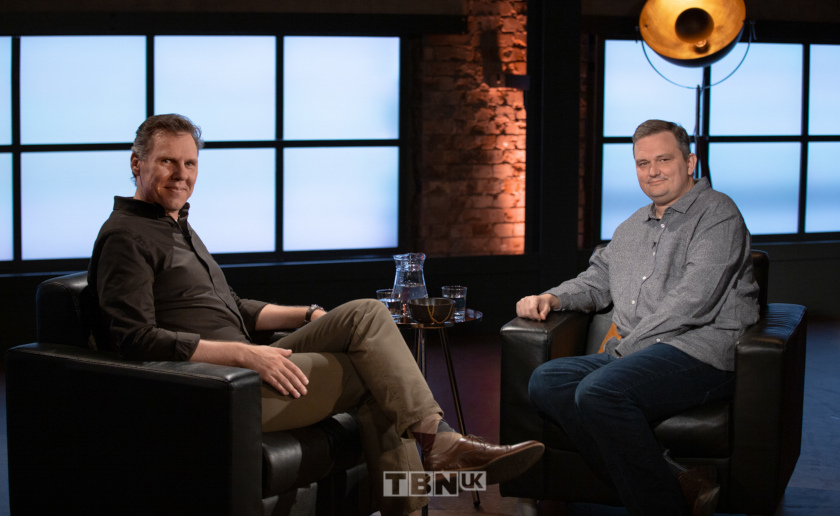 'Being heard is the first step to healing.' These words from Patrick Regan sum up well the TV conversation you're about to see. Patrick is the CEO of Kintsugi Hope, a charity dedicated to championing mental health and wellbeing, and host of Honesty Over Silence, an interview series on TBN UK. This was an enjoyable chat that got deeper as it progressed. After exploring a little of Merryn's and my story we discuss:
The two typical responses Christians have when life goes wrong (Merryn did one, I did the other)
Why there's a time to let a dream die so you can move on to the next thing God has for you
The importance of sharing our emotions (particularly as men) and why a journal can be a good place to start
Why telling yourself to 'man up!' or 'faith up!' doesn't work
How to begin to understand God's role in suffering
How beautiful things can emerge from marrying your trial with your talent
And more…
Here's the 28-minute episode. If you have trouble viewing it go to the TBN page direct.
Want More?
Merryn's and my journey through childlessness is told in Resurrection Year and The Making of Us explores how to find new identity and purpose when life hasn't gone as planned. Patrick's latest book is Honesty Over Silence, which I was pleased to endorse. You might like these short videos too:
1 How The Making of Us Creed Can Help You Find New Purpose
2 Marry Your Trial with Your Talent to Bring Something New into the World
3 One Question to Focus Your Life on What Matters
Please Share!