Andy Sorenson Sang and Everyone Cried
http://www.vimeo.com/27100815 
Throughout the 90s Andy Sorenson was a busy man. Along with people like Steve Grace, Adrian Ross and Kathy Johnston, he was one of the most in-demand Christian artists in Australia—with more gigs each year than there are days in the calendar.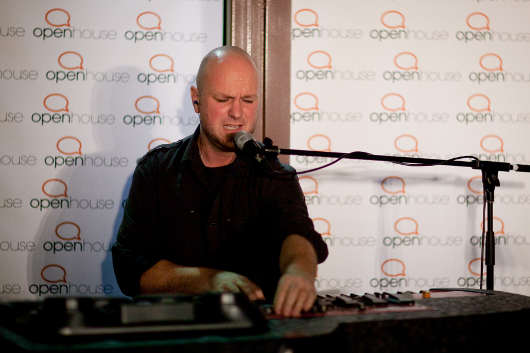 Then Andy slipped away from the live music scene. There were a number of reasons why—the more serious of which you're going to discover in the interview above.
This was one of the most moving interviews of my final Open House show.
Watch the interview and you'll hear:
Andy play his own custom-built keyboard-sampler-instrument. Amazing.
About his ground-breaking first album Burning Feet and subsequent success.
About the flashbacks he started experiencing in his late 20's, the result of sexual abuse encountered as a child.
How a songwriting workshop forced him to break the silence of what had happened to him.
How he's recovering.
After the interview Andy then sang this song—his latest single, Very Bright Future. After what he'd shared, there wasn't a dry eye in the house. (Don't watch the second video before the first!)
This was the first time Andy had spoken publically about his past experiences. It was a brave move and one I know helped many listening to him around the nation that night. And Andy's back touring. I can tell you this—your church and city needs to hear him.
If you need to talk to someone after hearing Andy:
Aus: Salvos Care Line 1300 36 36 22
UK: Premier Lifeline 08456 52 52 52
US: New Hope 714 NEW-HOPE (714 639-4673)
***
Q: If you have a story of pain-to-recovery, I'd love to hear it. Like Andy, you may help others by sharing it.