In this final segment of my interview with William P Young about his top-selling book The Shack, Paul and I hash out things like why The Shack character Mack doesn't seem too phased in God's presence, whether God will punish us for our sins, how much of God we can know through the Old Testament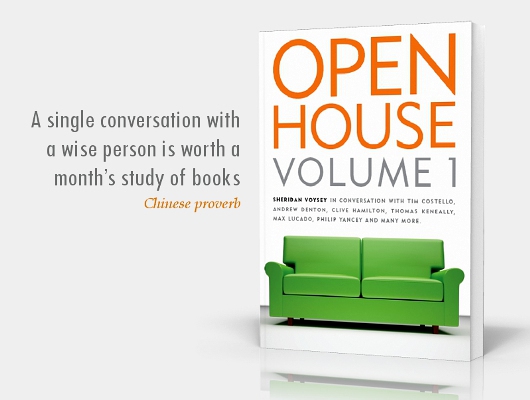 This first collection of Sheridan Voysey's 'best' Open House interviews includes some profound lessons on life. Max Lucado will help you find your life's calling; Philip Yancey will let you into his writing secrets; you'll smile at Adrian Plass's description of church life, cry with John Smith as he fears never seeing his children again,
Pain, pleasure, beauty and longing - could these and other human experiences be 'whispers' of God to us? Could God be trying to get our attention through them? I believe so and, if followed, those whispers can lead us to life's most significant discovery.