Here's an easy way to stay up-to-date with my blog: subscribe to the email! Every time I post a new article, podcast, interview or video you'll be notified. Enter your email address below. You can unsubscribe at any time.
Get All My Posts Plus a FREE eBook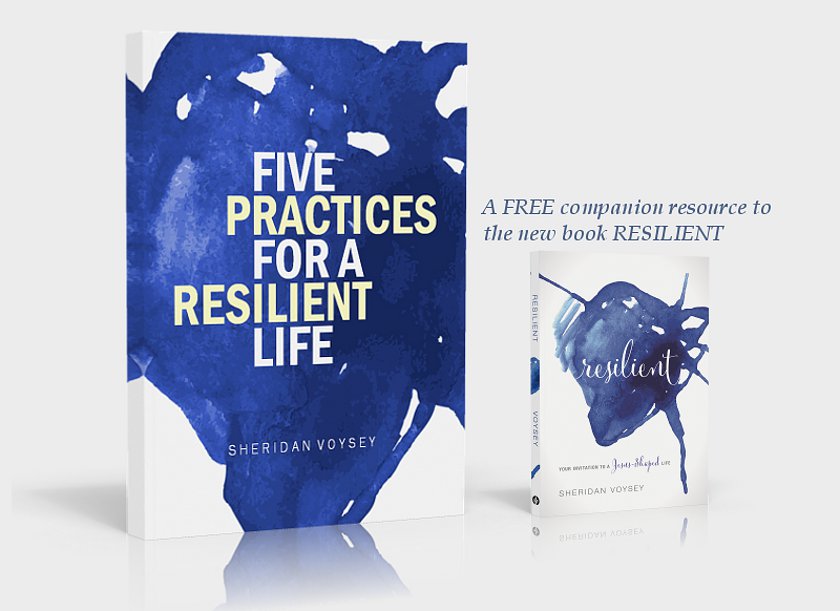 Researchers into resilience are agreed: there are mental, emotional, social, and spiritual factors that help build inner strength in us. In my forthcoming book Resilient: Your Invitation to a Jesus-Shaped Life I share how I discovered these factors in a surprising place: Jesus' famous Sermon on the Mount.
This accompanying ebook is a short invitation to five spiritual practices implicit in Jesus' Sermon: mission, contemplation, simplicity, forgiveness and prayer. Ultimately, resilience isn't developed through reading or thought alone, but through action. Five Practices for a Resilient Life is a primer for taking that action.
This ebook isn't available anywhere else and is yours as a thank you gift when you subscribe to my email updates.
Here's how to get it:
1. Enter your name and email below
2. Click the confirmation email that will soon follow
If you don't receive the email within minutes check your spam folder. Adding email[@]sheridanvoysey.com to your contacts will help ensure you receive all emails