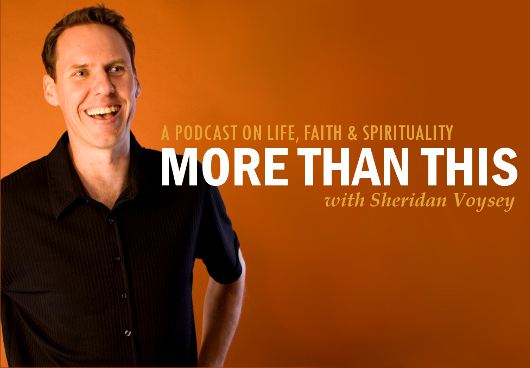 We all sense there's more to life than this, but where is that 'more' to be found? More Than This is a podcast on life, faith and spirituality. Listen in to explore love, loss, pain, beauty, our quest to find meaning in life and where faith fits into it all, while hearing from some of the world's most intriguing personalities.
Subscribe Now
More Than This is posted each Wednesday morning. If you subscribe, you will automatically get every episode for free.

 Subscribe in iTunes

 Subscribe via RSS

 Subscribers to my email get notifications too

 Subscribe on your iPad or smartphone (the easiest way)
More Than This is also available for Zune, Stitcher and TunedIn app users, Blackberry users, and on the Blubrry network.
Call Me
Your voice can be heard on More Than This!
Want to respond to a podcast? Read an article here you'd like to comment on? Got a question to ask or a story to tell? Use the 'Send Voicemail' button on the right and tell me.
Make sure your microphone is plugged in
Tell me your name
Give me your story, question or comment in 40 seconds
Replay your recording to ensure it's good quality then hit 'Send'
I'll use the best voicemails in the following episode. What a fun way to participate!
Rate and Share
If you enjoy the More Than This podcast, would you mind rating it on iTunes? This significantly helps others discover the podcast. And I hope every episode will have something in it worth sharing with your friends.
Thank you in advance for helping to get the word out.
Listen Now
You can listen to previous episodes of More Than This here.
Enjoy!
***
Music provided by Jason Donnelly. All rights reserved. My thanks to Hope Media for use of the Open House interviews used in this podcast.