Everything in This Cafe is Free—Just Like God's Gifts
(Quick reminder to UK friends: get your cheap copies of Unseen Footprints now!)
Imagine walking into a cafe, ordering a flat white and a piece of cake, and sitting down at a table while they're brought to you. You drink and eat then go to pay the bill and discover… there is no bill. The coffee and cake is free—a gift to you from the cafe owners. And it will be free again tomorrow, and the next day. Such a place exists and the reason why reminds me of the very Easter message itself. I told the story of Cafe Rendezvous on BBC Radio 2's Pause for Thought segment this week. I must share it with you too.
Listen Now
Podcast: Subscribe in iTunes or Stitcher | Right-click to download | Other episodes
Pause For Thought: Holy Week
A friend of mine had a birthday party recently, which she held at a little cafe. Like other cafes, Cafe Rendezvous has nice lighting and funky couches, cakes in the cabinet, and menus on the tables. But what you don't see is any prices.
The cafe was started by a church a few years ago as a regular business. But after a year of trading, the owners believed God was asking them to do something radical: make everything on the menu free. Every latte, hot chocolate, cake or sandwich is on them. There isn't even a donations jar. It's all a gift.
A Free Cafe? This Raises Some Obvious Questions…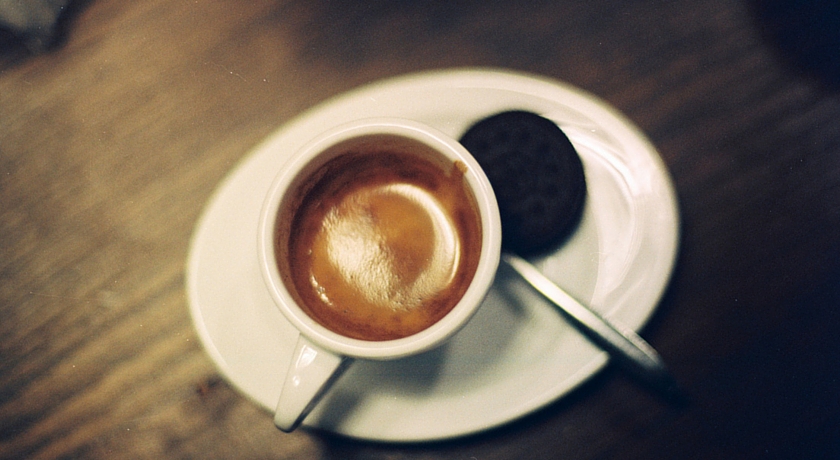 Picture: Derek Swanson (Flickr, creative commons)
I asked Leigh, who runs the place, how they paid the bills. He said the money comes in unexpected ways, like when cheques arrive in the mail anonymously. I said, 'Surely people must abuse your generosity.' He said that happens, 'but as long as the machine is full, we'll keep serving coffee.' A counsellor is available for anyone who wants to talk through a problem. I said, 'Surely you must get super-needy people who sap all your time.' He said that can happen too, 'but if someone wants to talk, we'll listen to them.'
Leigh said, 'We're just trying to treat people the way God treats us. He keeps giving to us whether we thank him or not. He keeps loving us even when we abuse his generosity.'
Today, Christians around the world remember Good Friday—when Jesus died to rescue us from our sins and reconcile us with God. On Sunday we'll celebrate his rising from the grave and that he's alive right now. We'll be grateful that because of this, every wrong thing we've said or done can be forgiven, that one day we'll get our own resurrection, and for the hope, healing and purpose he gives us today. But what we will marvel at most is that this all comes for free. We can't buy the kind of new life Easter makes available to us. We can't even donate towards the cost. It's all a gift.
In this sense, the folks at Cafe Rendezvous give us a daily glimpse of what Holy Week is about. As they pour their coffees and serve their cakes, they show us God's generosity: a generosity that is offered to all, but has come at a cost that we can hardly fathom.
Talk to Me
Your general comments are welcome. Leave a comment below now or call me using the 'Send Voicemail' button on the right. Please also rate and share this podcast on iTunes to help others discover it!
Subscribe
Subscribe to More Than This and never miss an episode.
Please Share This With Others