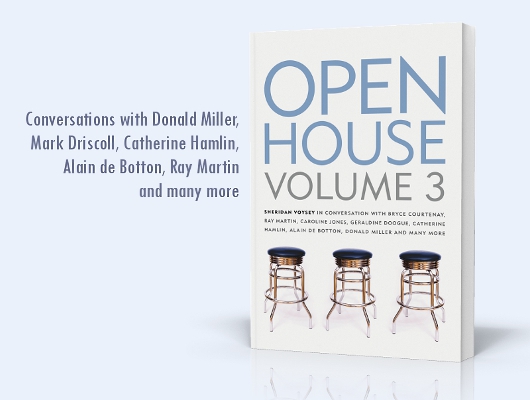 In this third volume of conversations drawn from Sheridan Voysey's national Open House radio program, we read the stories of some of his most thought-provoking guests, including Donald Miller, Joel Osteen, Ray Martin, Caroline Jones, Michael Franzese, Catherine Hamlin, Bryce Courtenay, Mark Driscoll, Alain De Botton, Marilynne Robinson, Yazz, and many more.
Imagine entering life without arms or legs? In 1982 Nick Vujicic was born with the rare Tetra-amelia disorder, a condition which still baffles doctors today. Yet, with one small foot and a lot of faith, Nick is living a most extraordinary life. This is a free chapter of Open House Volume 3.
Pain, pleasure, beauty and longing - could these and other human experiences be 'whispers' of God to us? Could God be trying to get our attention through them? I believe so and, if followed, those whispers can lead us to life's most significant discovery.