Merryn and I are in the US this month celebrating our 20th wedding anniversary (hurrah!) and for me to do some speaking (here are the events left). So here is an 'encore' episode of the More Than This podcast that has proven popular in the past and is worth another listen. Regular programming will resume shortly. Enjoy!
***
Throwing thousands of dollars away on the steps of the New York Stock Exchange. Calling Mother Teresa of Calcutta and asking for an internship. Planting community gardens in abandoned blocks, and flying to Baghdad as the first bombs of the Iraq war rain down. Shane Claiborne is a peace warrior living an extraordinary life. In this interview you'll hear what motivates his escapades and how you can become an 'ordinary radical' like him.
Click To Listen
Podcast: Subscribe in iTunes | Right-click to download | Listen to Other Episodes
In the Interview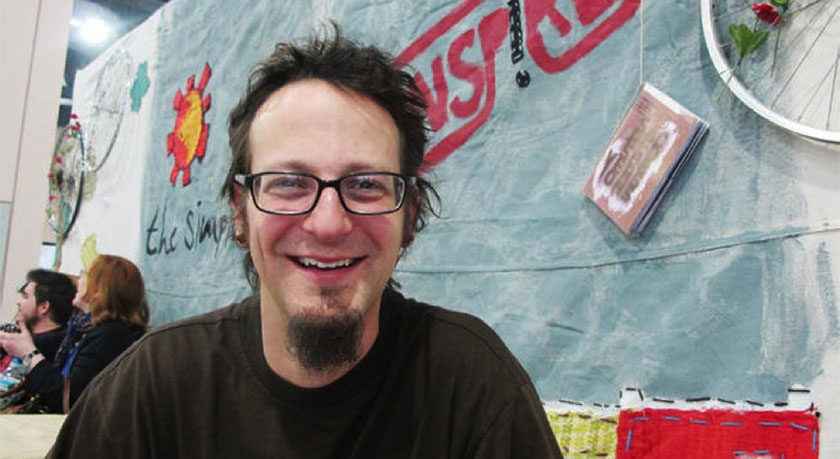 Above: Shane Claiborne, post-dreadlocks. Image source: NBC Philadelphia
Shane's books include The Irresistible Revolution and Jesus for President. He is one of the founders of The Simple Way, a community based in Kensington, Philadelphia, that seeks to live out authentic Christian faith and service. In this convicting and often humorous interview, originally aired on the Open House show in 2007, we explore:
How disillusionment led Shane to find the radical life he's living
Why he threw $20,000 from the New York Stock Exchange steps
Why he plants gardens in abandoned lots
His experiences in Baghdad as bombs fell around him

Why he'll never forget Mother Teresa's feet

and more
Quotes
'We believe in making ugly things beautiful and bringing dead things to life' Tweet this

'We believe God has a different vision of economics and how the world can work, and we're here to proclaim it' Tweet this
'Then we dumped $20,000 on Wall Street and had this huge party' Tweet this
Episode Resources
You may find the following links and resources helpful:
Book: The Irresistible Revolution by Shane Claiborne
Book: Jesus for President by Shane Claiborne
Book: Common Prayer by Claiborne, Wilson-Hartgrove and Okoro
Book: Open House Volume 2 which contains the full transcript
Link: The Simple Way community
Talk to Me
Leave a comment below now or call me using the 'Send Voicemail' button on the right. Please also rate and share this podcast on iTunes to help others discover it!
Subscribe
Subscribe to More Than This and never miss an episode.
Please Share This!