This week's interesting links and articles:
Faith in the infallibility of the mind is the atheist's delusion (Simon Smart, publicchristianity.org): "There remain formidable challenges for the enthusiasts of non-belief. Renowned American philosopher Alvin Plantinga's most famous, novel and ironic argument is that naturalism cannot rationally be believed."
Manchester Passion (BBC3): A little late, I know, but is it ever too late to remember Easter? This is a live re-telling of the passion story told through the legendary music of Manchester, including Joy Division, The Stone Roses, New Order, Oasis, Morrissey, The Happy Mondays & The Smiths. Surprisingly good.
National (UK) Consultation on Fostering, Adoption and the Church (Kirsh Kandiah, krisk.com): "There is a pressing need in the UK for more foster and adoptive parents. There is a crisis in recruitment and retainment of foster and adoptive placements.  The church is uniquely placed to offer its help to meet both of these needs."
How to raise the odds that it's going to be a fantastic day (Adrian Savage, Lifehack.org): "The way that you start the day nearly always sets the tone for the rest of it. If you begin in a rush, feeling frazzled and harassed, it's very likely that the rest of the day will go the same way—or worse. It's worth a little planning and care to start each day well."
For some fun:
Icon of the Month: Lycra (ThirdWayMagazine.co.uk): "Lycra is  your best friend, hiding your lumps and bumps, and your worst enemy, making you feel exposed. As with all enemies, Christians are advised to turn the other cheek – the great thing about wearing Lycra is you have got the full four cheeks to choose from."
John Cleese on the 5 Elements of Creativity (YouTube): A humourous and insightful exploration of creativity from a most creative individual.
And in case you missed them:
Rethink Your Thinking on Suffering (SheridanVoysey.com): "We take pills to ease it, hold prayer meetings to heal it, develop strategies to avoid it and do research to remedy it. But could some suffering be part of God's purpose for our lives?"
Splendor in the Mundane (Sheridan Voysey, OurDailyJourney.org): "There is a place for mountaintop spirituality. Praise God for it! But in the valley, in the mundane, we can experience a special splendor too."
***
Question: What great reads did you stumble upon this week? Tell me below.
***

Subscribe to my email and never miss an article again

Follow me on Twitter for even more links

Friend me on Facebook and

Google+ for weekly discussions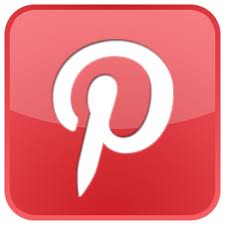 Follow me on Pinterest for some inspiration

Follow me at GoodReads for book chats

Follow me on YouTube for videos