This week's interesting links and articles:
Can faith save people from a life of alcoholism or depression? (Oliver James, Guardian.co.uk): "Of course, no researchers have ever posited the most obvious explanation for the better mental health and cleaner living of the religious: that there is a God." (Oliver James is an agnostic.)
Why Am I Not Happy? (Salon.com): "I have everything I ever really thought I wanted — a great job, a wonderful relationship, great friends, financial security, a beautiful house, a place in the community. But I'm not happy." (My response: The Meaning of Life: A 5th Option)
A Purpose-Driven Cosmos (Russell Moore, ChristianityToday.com): "In a truly Christian vision of the kingdom of God, Jesus of Nazareth isn't a hoop we jump through to extend our lives into eternity. Jesus is the kingdom of God in person. He is the meaning of life, the goal of history, and the pattern of the future."
What Good Grief Looks Like When a Daughter Dies (Ben Witherington, ChristianityToday.com): "The phone rang late Wednesday night, January 11, 2012. It was Christy's boyfriend. He was barely intelligible because he was crying so much. The words he spoke were, 'Christy is gone. She was found dead in the house. Christy has passed away.'"
And in case you missed them:
Monday to Friday (Sheridan Voysey, OurDailyJourney.org): "Fishing, cooking, architecture, engineering, mathematics, biology, art, business and parenting—Jesus is Lord of them all. Whatever your calling in life, he is your ultimate authority."
Unseen Footprints Audiobook (SheridanVoysey.com): "After months in production, I'm excited to announce the release of the new Unseen Footprints audiobook! An unabridged reading of the new edition book in all its glory." (FREE Chapter and $5 discount)
***
Question: What great reads did you stumble upon this week? Tell me below.
***

Subscribe to my email and never miss an article again

Follow me on Twitter for even more links

Friend me on Facebook and

Google+ for weekly discussions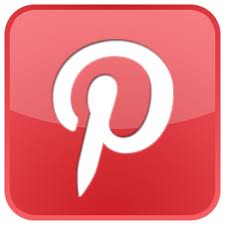 Follow me on Pinterest for some inspiration

Follow me at GoodReads for book chats

Follow me on YouTube for videos